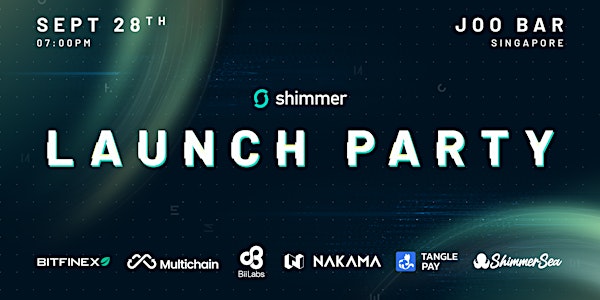 Shimmer Launch Party
Come join us for the most exciting party of the year in the Shimmer ecosystem. Let's celebrate the launch of the Shimmer network together!
When and where
Location
Joo Bar 5 Tan Quee Lan Street Singapore, FL 188094 Singapore
About this event
We are so excited to finally release Shimmer on the 28th of September! Everyone in Singapore and especially all Token2049 visitors are invited to join us for some exclusive shimmering NFTs, awesome Shimmer branded T-Shirts, cocktails and delicious Korean fingerfood at Joo Bar. We will have a few short presentations of the Shimmer ecosystem and several ecosystem projects as well as lots of opportunity for networking and casual conversation.
And there are rumours that we distribute several ultra rare genesis NFTs amongst all partcipants, so make sure to join us for an unforgettable night!
Please register here on Eventbrite for free. The party starts at 7 PM at Joo Bar, which can be easily reached by taking the MRT to Bugis station.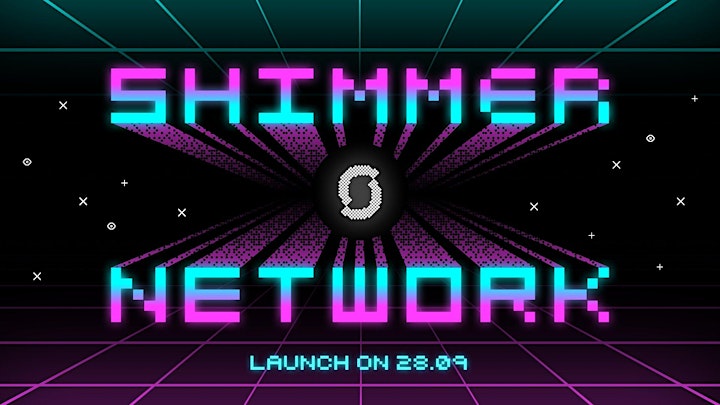 Shimmer (www.shimmer.network) is the official L1 staging and validation network of the IOTA distributed ledger technology (DLT). It is a rapid innovation playground with short development cycles, allowing developers to build applications and use features that are not yet available on the IOTA mainnet.
Similar to the IOTA network, Shimmer is built on a UTXO-based parallelized, directed acyclic graph (DAG), guaranteeing higher scalability than conventional Blockchains, and it provides the core building blocks for a scalable, modular multi-chain architecture.
Shimmer ensures interoperability and composability of L2 smart contract chains and is capable of connecting any type or flavor of L2 smart contract chain anchored to it. With its unique tokenization framework, Shimmer will become a multi-asset ledger for minting and transfer of native assets without middlemen or crippling gas fees.
$SMR is the native token of the Shimmer network and serves as the network's economic backbone, facilitating value transactions and interactions within the Shimmer ecosystem. Users of Shimmer use the $SMR token to launch new DeFi applications, DEXs, NFTs, DAOs and other dApps.