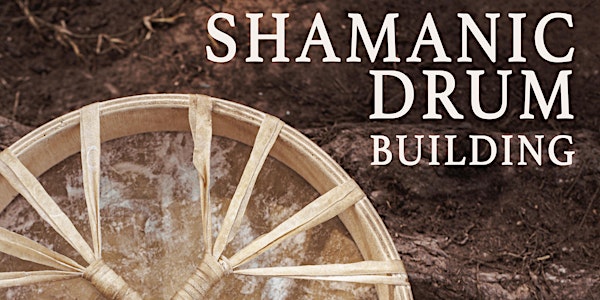 Shamanic Drum Building Workshop
A powerful workshop to build your own drum with a meaningful purpose.
Date and time
Starts on Saturday, March 25 · 6pm CET
Location
Tara Base Budapester Straße 50 10787 Berlin Germany
About this event
If you are here is because you are listening to the calling of your Shamanic Drum as a necessary tool for your growth and spiritual expansion. Allow me to bring your powerful shamanic drum into life.
The drum is the sound of our heart and our mother earth. Playing it promises us a trance journey inward, connecting us with our divine essence and our real purpose. Its vibration frees us from burdens that we no longer need, it cleanses us and protects us.
This workshop is aimed at all who wants to connect with their inner and spiritual power. The Shamanic Dum is the door that leads us to the reunion with our ancestors, with our spirit, with our hearts and for women with our creative womb.
You will learn how to build your own drum, set an intention and take it with you to start your own inner journey.
We will make the baptism after the drum has dried and gather together to listen to its first sound one week after.
IT INCLUDES
- Construction materials -
We will use beef leather, wooden rings and goat leather for mooring. We will practice gratitude to connect with the spirit of these powerful animals. ​
- Singing circle -
We will connect with the shamanic drum playing it and singing with it
- Meditation -
I will guide you trough a deep meditation to connect with your own purpose
- Baptism Ceremony -
We will meet again after the skin has dried to do the baptism ceremony and listen to the first sound of the drum
​For more information visit:
www.welldrum.com/shamanicdrumbuilding
IG: @lamujertambor
www.facebook.com/lamujertambor
Agenda
6:00 PM - 6:20 PM
Sharing Circle
6:20 PM - 6:45 PM
Guide Meditation
6:45 PM - 7:20 PM
Singing Circle with drums
7:20 PM - 7:30 PM
Intention Setting and Gratitude
7:30 PM - 9:30 PM
Building Process
9:30 PM - 10:00 PM
Closure