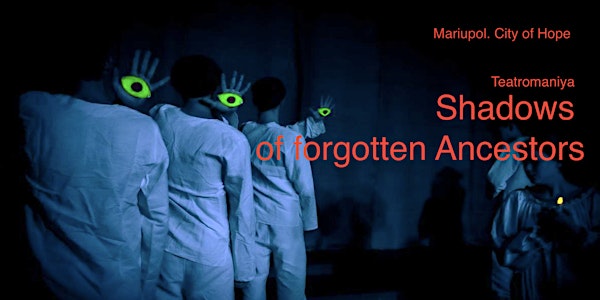 Shadows of Forgotten Ancestors
A Ukrainian version of "Romeo and Juliet" by the young Mariupol Theatre "Teatromanyia"
When and where
Location
Hotel Continental - Art Space in Exile Elsenstrasse 87 12435 Berlin Germany
About this event
The alternative Youth Theatre "Teatromaniya" is a modern company which seeks new forms of dialogue with the audience. Founded in 2011 by its director Anton Telbizov, the company adresses contemporary social and cultural issues. The plays by Teatromaniya are poetic in style and ambitiuos in content at the same time.
"The Shadows of forgotten Ancestors", a Ukrainian version of "Romeo and Juliet" is one of the last big plays the company did together and recieved much acclaim in Ukraine. A Love story of Marichka and Ivan among the digital woods and fairy figures between the 19th and 21rst century, where the dead meet the living.
The members of the theatre live in diaspora since the war and have re-united at Hotel Continental for the sake of the festival.
Directors: Anton Telbizov, Olga Samoilova. With german end english subtitles.