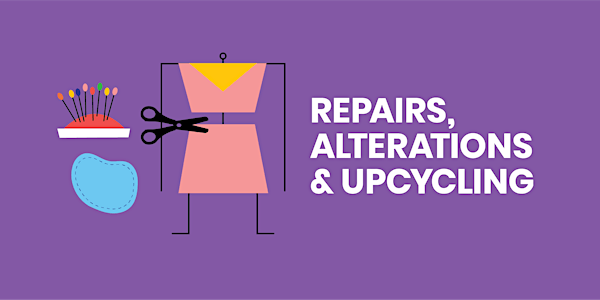 Mehrere Termine
Sewing Class: Repairs, Alterations or Upcycling
Practice your sewing by learning to repair, adjust or change your existing clothes through upcycling.
Datum und Uhrzeit
Mi., 8. Feb. 2023 17:30 - Sa., 24. Juni 2023 19:00 CET
Veranstaltungsort
Friedrichstraße 23a Friedrichstraße 23a 10969 Berlin Germany
Rückerstattungsrichtlinie
Rückerstattungen bis zu 7 Tage vor dem Event
Zu diesem Event
YOU CAN MAKE IN THIS CLASS
one or several simple repairs (mending, patching, covering stains & holes);
one or several simple alterations (shortening, lengthening, tightening);
one simple upcycling project of your own.
YOU WILL LEARN
how to use the sewing machine functions and settings needed for your project;
how to adjust the machine according to the fabric type;
how to plan your process for an easy experience;
techniques for simple repairs & adjustment;
simple techniques for upcycling.
The rhythm of completing your project/projects depends on factors such as project difficulty, fabric difficulty and skill level. We cannot guarantee all the projects you bring will be finished in the given 3,5 hours session. If you wish to continue where you left off, you can always book a new session.
Trims, fabrics, snacks, and other sewing equipment you might need are included.
More details you can find on our website:
http://wiederundwider.com/repairs-alterations-upcycling-sewing-class/
You can also give this class as a gift: http://wiederundwider.com/sewing-vouchers/
Über den Veranstalter
Wieder & Wider  (Again & Against) is a project looking for sustainable approaches to fashion through creative use and reuse of resources.
SUSTAINABLE SEWING CLASSES
We offer weekly sewing classes that teach you to create your own sustainable wardrobe. You learn to create scratch, new, timeless pieces, to repair the clothes that lay untouched in your closet or to make up what you are no longer into cool bags and accessories.
More about us and our classes on our website: www.wiederundwider.com