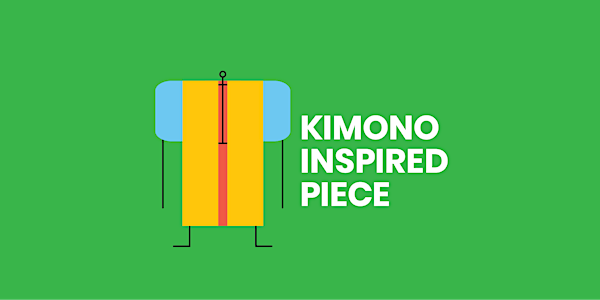 Mehrere Termine
Sewing Class: Kimono-inspired piece
Learn the clothes making techniques that allow you to create a unisex, size-flexible kimono-inspired top, robe, dress or blazer.
Datum und Uhrzeit
Sa., 28. Jan. 2023 11:00 - Sa., 1. Juli 2023 20:00 CET
Veranstaltungsort
Friedrichstraße 23a Friedrichstraße 23a 10969 Berlin Germany
Rückerstattungsrichtlinie
Rückerstattungen bis zu 7 Tage vor dem Event
Zu diesem Event
YOU WILL LEARN
how to read and work with a simple zero waste pattern;
how to easily replicate the pattern by yourself at home;
how to plan your cutting for the best use of fabric;
techniques for a professional look when working with geometric shapes;
how to finish necklines/blouse openings;
how to use the most common technique for finishing clothes' bottom (also known as hem) to obtain your desired style;
YOU WILL TAKE HOME
a timeless modern kimono-inspired piece in a flexible size;
an easy method to create the pattern yourself at home in a few minutes;
a PDF with sewing instructions to help you recreate the kimono at home in different sizes and design variations;
a set of techniques useful for sewing other simple projects at home (robes, ponchos, simple jackets);
a professional picture with you wearing your freshly made kimono.
All the sustainable fabrics & trims needed, tools, and snacks are included.
The class consists of 8 hours taken in one session (30 min. break included).
More info on our website: https://wiederundwider.com/kimono-inspired-sewing-class/
You can also give this class as a gift: http://wiederundwider.com/sewing-vouchers/
Über den Veranstalter
Wieder & Wider  (Again & Against) is a project looking for sustainable approaches to fashion through creative use and reuse of resources.
SUSTAINABLE SEWING CLASSES
We offer weekly sewing classes that teach you to create your own sustainable wardrobe. You learn to create scratch, new, timeless pieces, to repair the clothes that lay untouched in your closet or to make up what you are no longer into cool bags and accessories.
More about us and our classes on our website: www.wiederundwider.com