Refund policy
Refunds up to 30 days before event
Learn how to implement service design tools and methods in your food and gastronomy business.
About this event
What to expect?
Do you know how to launch or develop a business in the food and gastronomy industry using service design tools? This extended lecture will give you a good balance between theoretical and practical knowledge, supported by the trainer's several years of experience in employing service design processes in the development of her own four restaurants, artisan bakery, and a zero-waste business around reusing the unsold bread.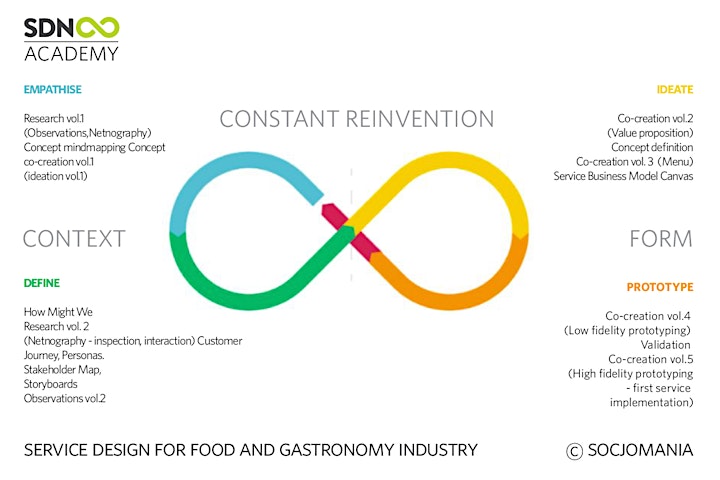 Lecture learning objectives:
This lecture will help you:
Real-life examples of implementing service design tools in the food and gastronomy industry
Understanding of the value that service design methods bring to your gastronomy business
Selection of most effective tools to implement
Tips on how to work with the team and the customer (how to introduce co-creation)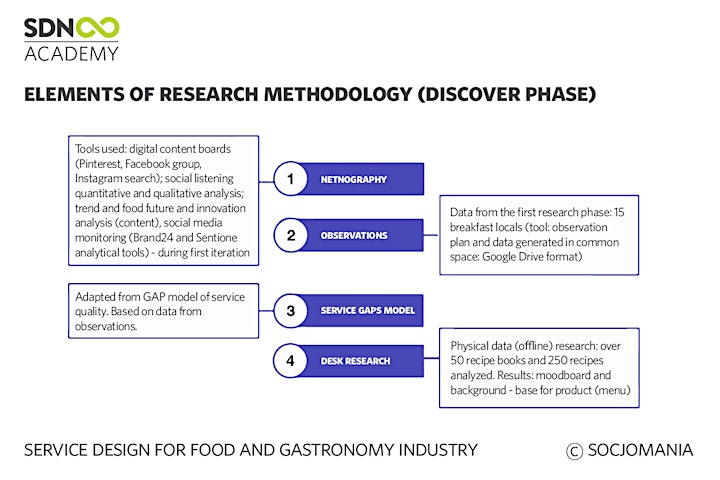 Pricing
SDN Member: €24
Non-Member: €30
Location
SDN Academy Online
Zoom
Platform details will be shared with course registrants prior to course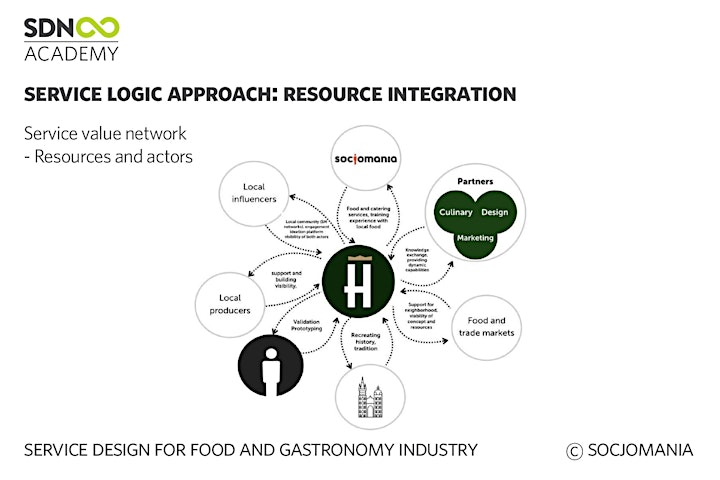 Who should participate?
Managers, Business Owners, Product Owners, CX & Innovation Managers associated with the food and gastronomy industry.
Lecture language:
English
Lecture level:
Basic
Discounts:
Service Design Network Members receive a 15% Discount on SDN Academy Tickets. Learn more about the SDN and our Membership here.
Financial Inclusion
We as the SDN support financial inclusion as part of our DEI mission (Diversity, Equity and Inclusion), based on the world bank clusters. So, if you think you are eligible – please contact us at info@sdn-academy.org!
About the trainers:
Katarzyna Młynarczyk
Katarzyna Młynarczyk is a Service Designer (with an MBA in Service Innovation and Design from the Laurea University of Applied Sciences Helsinki), Strategist and Digital Marketing Consultant. She is passionate about ethnographic research, education, service design, and digitisation of services.
Also, she is a lecturer in the field of Service Design and Design Thinking as well as Digital ethnographic research (original subject - Netnography) and the Founder and CEO of the Service Design Poland Association, as well as Co-owner/Vice President of Socjomania.