The moments we most crave for yet often become our last priority.
About this event
The moment that you choose YOU — go inward, reflect and experience something you internally need and enjoy. Put yourself first, take care of you giving your mind and body whatever it may need in that moment to help you recharge and show up as your best self!
Connect with yourself learning to listen to your body's cues, creating a habit of checking in.
Save money by signing up to the series of 2 sessions 💌🥰
What's included in 'Me Time' Ritual?
Connect and get to know everyone participating
Cleansing yoga movement practise
Learn about the power of journaling
Receive journaling prompts to enhance your ritual
Relax in a guided meditation, aimed to help you release and let go.
Share, ask, and be your true authentic self the whole way through.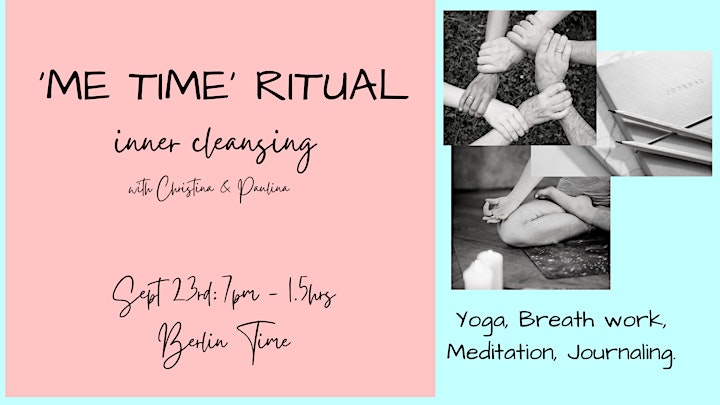 More than ever we are being called to slow down, go inward and take care of ourselves. As our current environment is slightly forcing us to practice more 'me time' this may come easy to you and feel slightly liberating by the amount of space and time we have to do this - OR - you may feel completely out of your comfort zone, completely disrupted and uncomfortable with the abundance of alone time. We are here for you.
We dare you to choose YOU and do something you love today for YOU!
About the event
So many of us as women are experiencing the same themes, limitations, blocks and hang ups as each other and these spaces really express this.
It it absolutely not by coincidence! We live in a society of mass media, patriarchy, conformity and learnt behaviors.
Coming together in this way we can truly support one another by sharing our own experiences, allowing through our own insights to often help others change their own stories or way of thinking.
In this workshop we will discover ways of reflection, self-care and self-love through inner cleasning.
Event Details
We will connect to our inner heart space, through an experience of Yoga, meditation, breath work, journaling and authentic sharing.
Reconnect with yourself!
Your Hosts
Led by Christina Kuss & Paulina Burzynska, creating an inviting (virtual!) sanctuary for you to join together in harmony as a collective where you feel seen, heard, valued, and supported. 💕
Recording is provided for those that can't join live! ✨
Who is this for?
Anyone who:
wants a more impactful monthly self-care routine
wants to improve your relationship with yourself, and with others
is ready to learn and make impactful changes
has things that don't always go so well
has things you want to let go of
is ready to invest in your own well being
What we will cover:
Connect and get to know everyone participating
Cleansing Yoga Movement Practise
Learn about the power of journaling
Receive journaling prompts to enhance your ritual
Relax in a guided meditation, aimed to help you release and let go.
Share, ask, and be your true authentic self the whole way through.
Most importantly, you are not going to be forced to do anything you don't want to. This is your time, you decide what is best in each moment for you ❤️
THE RESULTS ARE LIMITLESS!
All up to you to come, with your full presence and take it in.
Now meet your hosts below 🎉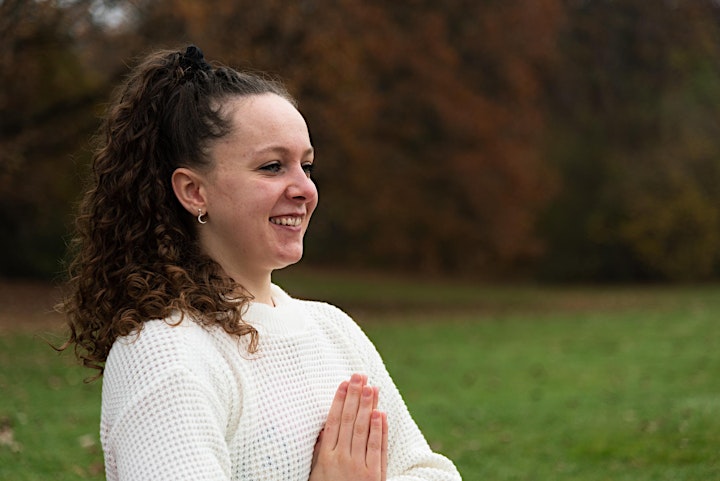 Hi beautiful soul! ❤️
👋 Paulina here 💃 Little bit about me and my purpose 💕 Rheumatoid Arthritis Warrior, kizomba dancer, passionate about helping one person at a time. Originally from Poland, but I grew up in England and since 2017 living in Germany.
Passionate about bringing more healing into your life. Yoga & Mindfulness, me time rituals, Affirmations and Sharing Circles. Reach out to me if you want to chat more, I do love a good tea zoom meeting (can I get more British? 😂)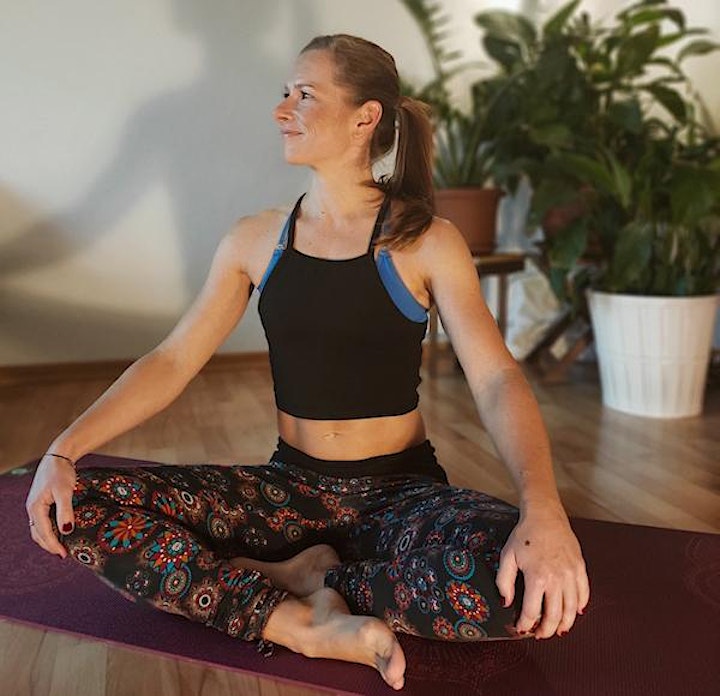 & a little bit about me and my purpose
Christina here 👋 Working full time in a corporate job I love to share and spread my passion for mindfulness, joy for life and passion for movement.
Aside from my full time job I am working in gyms as a fitness trainer and teaching yoga for small groups and one person at a time which is my favorite.
I love to dance and spend time outside in nature to recharge and find some peace and stillness.
Testimonials
"Interesting and useful information without being overwhelming. I found the journaling prompts and discussion very helpful as I'm not practiced at journaling and so far, something has come up for me every time I've followed your prompts. I really enjoyed learning the moon salutation as I'd never done it before. This part particularly had a really positive effect on my mood."
"It was clear and precise. The prompts were very helpful to me at the time to focus on my journaling, a nice guide! And to hear experience from others is also motivating. The movement part was smooth and relaxing. Very mindful! The meditation brought me many emotions and writing them out was a powerful experience! The energy I felt in the environment beyond the screen. It felt a safe and open heart place to let yourself be!"
"Very thorough and detailed information on the moon, interesting to know how the effect of that specific full moon.Journaling prompts were useful for reflection. It was the first time I had done a moon salutation. Guided meditation was lovely, I wish it was longer!"
"I enjoyed the guided meditation and found it relaxing. I like the positivity through the words. Really helpful to view the journaling prompts beforehand. I liked reflecting about myself and having the time and space for that and having an opportunity to share with the group in a relaxed and comfortable manner. It was nice to have an introduction from each person beforehand to connect properly."
"I loved the guided meditation! I was able to visualize and get some good guidance from my self. loved the guided journaling too! Found some beautiful answers."