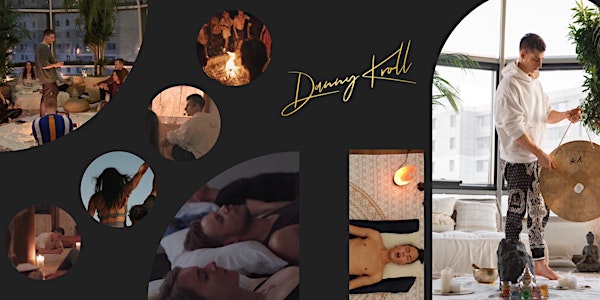 SEED OF IMPACT Community Event
Das Community Event für alle Seed of Impact Mitglieder im Herzen Berlins
When and where
Location
Charlottenstraße Charlottenstraße 63 10117 Berlin Germany
About this event
Das SEED OF IMPACT Community Event ist ein Special Event für ausschliesslich Mitglieder des Seed of Impact Empowerement Kurses.
Dieser Tag ist dafür designed, um in einer intimen Gruppe und einem heiligen Rahmen im Herzen Berlins aussergewöhnliche Methoden zur Bewusstseinserweiterung & der Freisetzung von physischen & geistigen Kräften zu lehren, die weit über das hinaus gehen, was wir Menschen im Alltag gelehrt bekommen.
Dich erwartet dort unter anderem eine 90 minütig angeleitete Breathworksession, eine Abschlusszeremonie, geheime Manifestationsmethoden, die Chance auf eine individuelle Nagelbrett Session und vieles mehr.
BEGINN
Einlass ist um 11:00Uhr deutscher Zeit. Das Event beginnt um 12:00Uhr und geht bis Open End.
VERPFLEGUNG
Es erwartet Euch ein wundervolles Cathering mit High Frequency Food & ausreichend Getränke
VORBEREITUNG
Bringe bitte zum Event eine Yogamatte & ein Kissen mit, um bequem in den angeleiteten Zeremonien zu liegen. Wir empfehlen ausserdem dir eine Übernachtungsmöglichkeit von Samstag auf Sonntag zu sichern, um die dort gelehrten Inhalte über Nacht zu integrieren und den vollen Umfang des Events zu geniessen.
Dieses Event ist ausgelegt auf insgesamt 40 Teilnehmer. Bitte bestätige deine Teilnahme mit dem Erwerb deines Tickets.
Wir freuen uns auf Dich!
LG
Danny Kroll