Do you want to be more relaxed and less stressed? Learn effective mindfulness techniques at our Search Inside Yourself seminar in Zurich.
About this event

Mindleader presents: The Search Inside Yourself (SIY) Certified Program in Zurich.
Search Inside Yourself (SIY) is a mindfulnes based program to increase your emotional intelligence and was originally developed at Google. Emotional intelligence paired with cognitive competence are the key factors for career success and leadership competence as well as for a fulfilled private life. 
SIY is based on 
SIY is based on the latest findings from neuroscience and combines them with effective mindfulness exercises to develop all areas of emotional intelligence. The program is a business approved 'fitness-training for your mind' and helps you to incorporate mindfulness practices into your daily life for more joy, success and overall wellbeing. 
Who is SIY for?
SIY aims at everybody who wants to improve the quality of their work and private life. Among our clients are managers and employees of large corporations, as well as entrepreneurs and private individuals. You can also participate with your entire team. The SIY Program helps you to be more productive in your work, be more resilient towards stress and overall be more happy and content in life.
Results of our particpants
Enhanced focus and clarity

Agile and adaptive mindsets

Reduced stress responses

Increased resilience

Improved access to creativity

Greater self-awareness

Enhanced emotion regulation

Improved communication skills

Better decision-making skills

Improved emotional intelligence

Greater overall wellbeing and thrive
"Everyone has the capacity to develop and increase wellbeing because wellbeing is a skill, and all skills are trainable."  
Give us your attention for two days, and we'll show you how to focus it on the rest of your life.
Program Structure
SIY starts with an interactive two-day in person seminar. After that, you will get a 4-week email training to establish new mindfulness habits. At the end, there is a capstone webinar where all participants meet online with their SIY trainer to exchange experiences, ask questions and define personal goals. 

Program Agenda
The interactive program includes the following: 
Neuroscience background about the effects of mindfulness and emotional intelligence

A "Deep-Dive" into the 5 competences of emotional intelligence: Self-awareness, self-regulation, motivation, empathy and leadership

Simple business approved exercises for increased awareness, better focus, emotional wellbeing, empathy and motivation 

Integration of mental habits into your daily routine for increased sustainability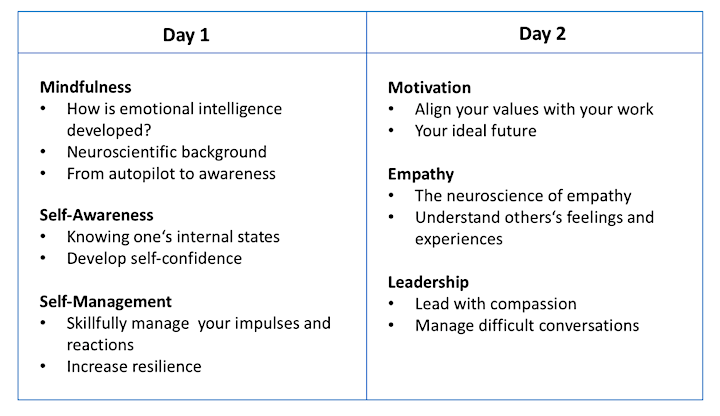 Meet Your Trainer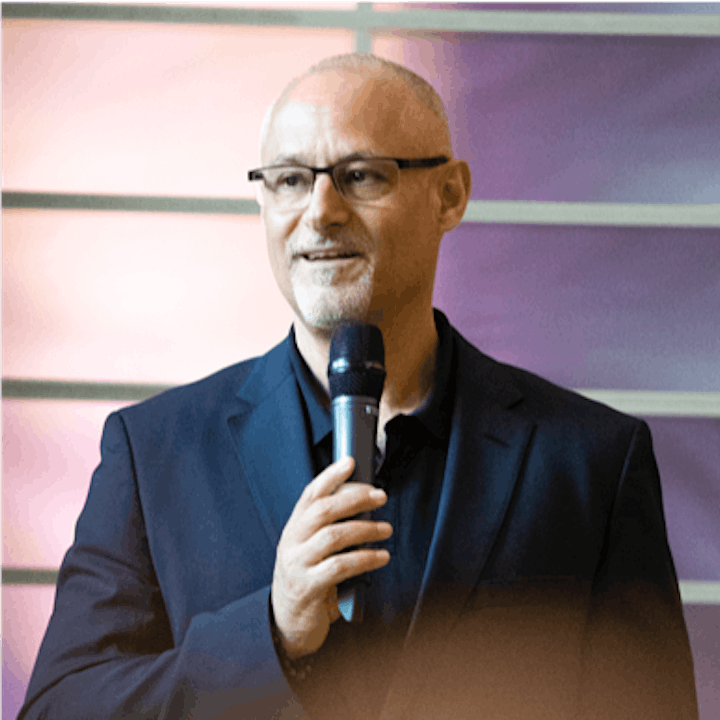 Dr. Yves Givel, Search Inside Yourself (SIY) Certified Trainer
Yves Givel is Senior Vice President Human Resources for Hyatt Hotels Corporation's Europe, Middle East, Africa and Southwest Asia region. Based on his own purpose, Yves is very passionate about engaging leaders in mindfulness, and bringing mindful leadership to the workplace (and the world). He is a certified 'Search Inside Yourself' teacher, and sought-after speaker on talent management, mindful leadership, organizational learning and leadership development.
Logistics
The SIY Program starts at 9:00 am and ends at 5:30 pm on both days. There will be three 2-hour sessions per day with a lunch and coffee break in between.
The program is taught in English language. 
Cancellation Policy
You will receive a full refund if you cancel the SIY Program up to 30 days before program start. After this deadline no refunds will be issued. No-shows are not eligible for a refund. The refund will be issued via Eventbrite within 15 days of cancellation. If you have any questions, please contact: info@mindleader.org 
FAQs
How can I contact the seminar organizers if I have any questions?
If you have any questions regarding the SIY Program or any organizational issues, please contact our Event Manager Daniela Reinhard: daniela.reinhard@mindleader.org
Can you recommend a hotel nearby?
We recommend the Motel One in Stockerstrasse or the 25 hours Hotel in Langstrasse, both are in walking distance of the seminar location.
How can I travel to the seminar location and are there any parking spaces?
We recommend to travel via train or public transport as the KV Business School is located in 'Sihlpost' which is located directly next to Zurich main station.
The next parking garage is City Parkhaus which is about a 7 min. walk to KV Business School in Sihlpost.
Will there be a follow-up after the SIY training?
The 2-day seminar is followed by a 4-week email training to incorporate the learnings. At the end of the online program there will be a webinar to re-connect with other participants and to get all open questions answered. 
Are there any discounts for larger groups of participants?
We offer a group ticket for groups of 3 people or more from the same organisation or company. If your group is larger than 10 persons, please contact our Event Manager Daniela Reinhard: daniela.reinhard@mindleader.org 
For more information about the Search Inside Yourself Certified Program please visit: www.mindleader.org
Organizer of Search Inside Yourself (SIY) Certified Program Zurich