Description
Forum Digitale Transformation / Forum Service Design & UX (Speakers: )
How can digital products be scaled? This is the critical question for success in modern digital business – creating products that are sustainable, innovative, engaging and… scalable!
Wie können digitale Produkte skaliert werden?
Das ist die entscheidende Frage für den Erfolg im modernen digitalen Business - Produkte zu schaffen, die nachhaltig, innovativ und ... skalierbar sind!
During this Event we will present / Während des Events präsentieren wir:
Key Note - Scalable in each way and dimension?
Business Cases: six speakers presenting their "scalability challenges" from the topics below: (6x10Minutes)
How can the scalability of digital products be influenced by:
I.Systems architecture
What strategy is needed today for scaling the software?

What technological requirements are needed today to create an infrastructural basis for globally scalable digital products?
II.Organisational structure and implemented technology
Which decision-making and organisational criteria are good for scalability?

Which basic technologies and frameworks are well scalable?
III.UX-Design & Usability of the product
Designing a digital product addressing needs of diverse user groups

Support quick user growth and their conversion to permanent, regular users with successful interaction design & usability



Audience Interaction: Identify your relevant "scalability challenge"
Mini-Workshop: Experts and attendees will exchange opinions about challenges of scalability discussing:

infrastructure/systems architecture vs organisation/technology

organisation/implemented technology vs usability/design

Networking with Snacks & Drinks
AGENDA:
17:00 - Registration & Welcome
17:30 – Key Note: "How microservices helped us to scale Trans.eu system?" (English)
The Logistics & Road Transport Platform TRANS.EU / Insights from the creator of the Platform .
"I'd like to share with you the path that led us from a few to almost thirty development teams working on Trans.eu system. If you're interested in scaling your development process, confronting your ideas with the market often and turning Conway's law into your advantage, then this talk is for you."
Łukasz Wróbel, IT Architect, RST Software Masters
RST Software Masters is a Polish IT enterprise. For about 20 years, they have been involved in developing advanced IT systems, mobile applications, communicators and social platforms. They advise clients, work together on digitalization strategy and deliver qualitative, effective software.
17:45 – Business Cases: Our Speakers from experienced companies will deliver precious insights:
Systems architecture
- "Build digital experiences that scale - no questions asked"
Travis O. Marsh - Head of Innovation of apiOmat - helps enterprises to build digital solutions.
ApiOmat: ApiOmat's Mobile Back-end Services Platforms provides startup-like agility and independence from specific IT systems and devices, thus empowering companies to innovate and disrupt the market with today's and tomorrow's digital technologies.
- "TBA"
Yorck Xylander – Chief Technology Officer at Leanovate
Organisational structure and implemented technology
- "Picking scalable architecture"
Artur Bankowski - Head of Development for Evojam - Microservices architecture is well adopted and recently gained extreme popularity. During this talk I will tell you how to adopt it to increase scalability both in your organisation and product. As an example I will share with you story of successful architecture for recruitment platform I was building.
Evojam is an agile software house based in Poland, focused on pragmatic and premium quality software development. Evojam produces reliable, predictable and powerful software in a teamwork oriented environment.
- "Innovate like a start-up, scale like an enterprise"
Stephan Stechow ist Director Technical Engineering bei Aperto - An IBM Company.
Seine Laufbahn begann er im Startup-Bereich, u.a. bei reBuy, wo er vielseitige Erfahrungen mit Transformationsprozessen sammelte, bevor er 2015 bei der Digitalagentur Aperto einstieg.
Aperto ist eine der führenden Digitalagenturen in Deutschland und seit 2016 Teil der globalen IBM iX Agenturfamilie. Die Berliner Agentur bietet mit über 400 Mitarbeitern Strategie, Kreativität und Technologie aus einer Hand.
UX-Design & Usability of the product
- "Der Mensch im Fokus - Wie ein nutzerzentrierter Prozess zu besseren Produkten führt"
Pascal Becker – Experience Designer at USEEDS


USEEDS unterstützt Unternehmen dabei erfolgreiche und innovative digitale Produkte zu schaffen, indem wir echte Probleme für echte Menschen lösen. Als Senior Experience Designer ist es meine Aufgabe die Bedürfnisse dieser Menschen zu erkennen und in strategische Lösungen zu übersetzen.
- "TBA"
Linh Phuong Nguyen, Senior UX Designer, Lesara
18:45 - Audience Interaction: Identify your relevant "scalability challenge"
19:00 - Mini-Workshops: Experts and attendees will exchange opinions about challenges of scalability in two groups:
1. infrastructure/systems architecture vs organisation/technology
What: Kickoff scalable architectures
This workshop will help you gain more confidence in building scalable and versatile architecture design. I will show you how adopting microservices improves scalability in many dimensions. During this workshop we will first use as an example HR platform. I will walk you through architecture and technology stack of the real project. Then we will together look at hypothetical FinTech project. In the scope of the workshop will sketch architecture and highlight major technical assumptions.
Artur Bankowski - Head of Development for Evojam
2. organisation/implemented technology vs usability/design



What: Kickoff
This workshop will … TBA
Linh Phuong Nguyen, Senior UX Designer, Lesara
19:30 In addition: Networking with Snacks & Drinks
Leitmotiv:
With digital products that are scalable and properly designed from the beginning, expanding and serving a larger multi-user market will be easier. Non-scalable products could mean losing potential revenues though.
Software is a classic example of a scalable solution, since it costs real money to build the first copy, but unlimited additional copies can be quickly cloned for almost no cost. But if you think scalability is all about developing software, you are wrong. Digital Products go through different life cycle stages: they are created and launched based on users & customers needs, they develop, grow, become mature… and eventually they die as well.
Businesses need to define their digital products. For a restaurant this could be a delivery service platform, for a bank a mobile banking app, for a stationery shop – an online shop. Such products are often identified through distinct customer needs and developed based on technologies provided at the time of their creation. Thus some digital products have been existing around for many years and even decades…
- Which infrastructure and technologies are suitable for modern digital products?
- How does design & usability need to adapt to changing customer behaviour when outgrowing a core user group?
- How will improvement to these digital products be measured?
Our Host / Unser Gastgeber: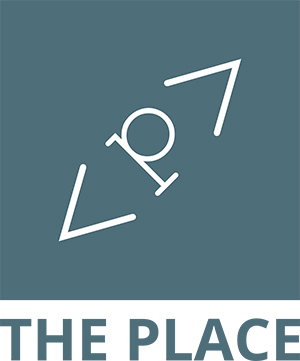 Das Forum Digitale Transformation wird von HDI unterstützt:



Mit der Anmeldung zu der oben aufgeführten Veranstaltung des SIBB e.V. oder einer der Partnerinitiativen willigen Sie ein, dass Fotos oder auch Videos die auf dieser Veranstaltung gemacht werden und Sie abbilden, durch SIBB e.V. unter Namensnennung vervielfältigt, verbreitet, gesendet und öffentlich zugänglich gemacht werden dürfen. Diese Lizenz wird unentgeltlich eingeräumt.

Diese Einwilligung ist widerruflich. Sie haben jederzeit die Möglichkeit, Fotos/ Videos die von Ihnen oder Ihrer Begleitung auf der Veranstaltung gemacht wurden und die sich auf unserer Website oder auf unseren Seiten in Social Media Plattformen (insbesondere Facebook und Twitter) oder auf youtube befinden, durch SIBB e.V. entfernen zu lassen. Dafür reicht eine kurze Mail an veranstaltung@sibb.de