Sauerteig von Anfang bis Ende: Die eigene Kultur pflegen, Vorteig ansetzen, Teig kneten, strecken & falten, Brot backen, Resultat probieren!
About this event
Sauerteig schmeckt besser, ist gesünder und hält länger. Wir verkosten Sauerteigbrote, wir lernen wie man den Mutterteig pflegt (die Starterkultur), wir kneten, strecken und falten einen Vorteig, wir backen zusammen einen frischen Laib, den wir ebenfalls verkosten, und Du nimmst einen Laib mit nach Hause, der dann über Nacht aufgehen darf. Außerdem bekommt jede*r etwas von Cornelius, unserem über 156 Jahre alten Starter aus Island, den wir auf der Microbial Circus Tour 2016 adoptiert haben. Mittlerweile ein Star auf Instagram #CorneliusTheSourdough.
ACHTUNG: Wir befolgen die gesetzlichen Richtlinien bezüglich der Corona-Beschränkungen. Das bedeutet, 2G (geimpft oder genesen)
Zusätzlichen Schutz vor SARS-CoV-2 bieten die vielen natürlichen Probiotika, die das Immunsystem stärken ;)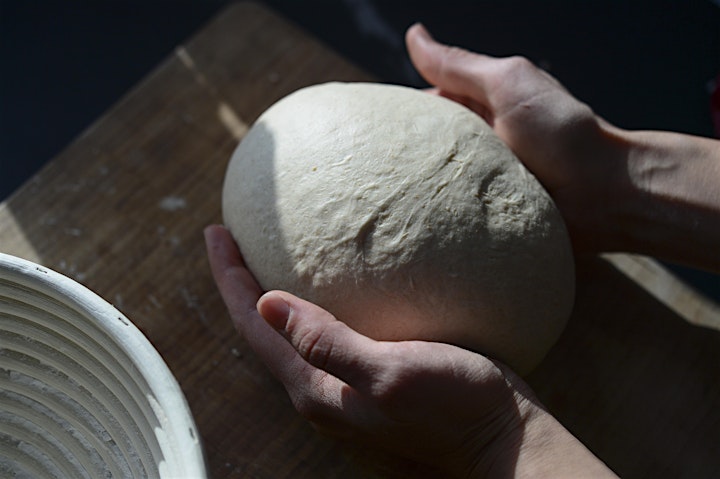 Organizer of Sauerteig Backen
Have you ever made your own brew? Or kimchi, sauerkraut and miso?
Alexis from Edible Alchemy CoLaboratory knows how to turn food in to gold: the secret is called fermentation! 

In the time of disinfectants, antibiotics and canned food, we forgot about these perfectly probiotic cultures, the valuable vitamins and nutrients they hold and of course their amazing taste! 
Schon mal deine eigene Brause gemacht? Oder Kimchi, Sauerkraut und Miso?
Alexis von Edible Alchemy CoLaboratory weiß, wie man Essen zu Gold verwandelt: Das Geheimnis heißt Fermentation; also die Bakterien einfach ihren Job machen lassen. 

In der Zeit von Desinfektionsmitteln, Antibiotica und Essen aus Dosen haben wir vergessen, dass es durchaus probiotische Kulturen gibt, die uns wertvolle Vitamine und gleichzeitig leckeres Essen bescheren.