SALON F // Autumn Yoga Special: Four Elements
Eventinformationen
Veranstaltungsort
SALON F - Club & Coworking für Frauen
Leopoldstraße 7
5. Stock / Eingang über Georgenstraße
80802 München
Germany
Four Elements: Vinyasa Yoga Course with Olena / English Sessions
Zu diesem Event
COURSE: 13.10./ 20.10./ 27.10./ 03.11., 18:00 - 19:00
--
The 4 elements theory exists in various ancient cultures including Ayurveda. They are Earth, Water, Fire, Air, and sometimes including Space. Each element is associated with different structures and functions in our body, and yoga can be an effective mean to control, balance and harmonize these elements through specific asanas, breathing and mediation.
In this yoga workshop we will explore the anatomical, functional and energetic quality of 4 elements:
October 13: Earth – grounding and stability. We will explore its quality through practicing grounding and balancing asanas to find stability, get down into the roots and build strength.
October 20: Fire – passion and strength. We will increase fire in our bodies via dynamic and strong asanas.
October 27: Water – fluidity and creativity. We will create space, flexibility and mobility in our bodies via gentle and playful postures and transitions.
November 03: Air – openness and lightness. We will open our hearts and incorporate breathing exercises in our practice.
This workshop is in English and suitable for all levels. You will practice in a cozy group of maximum 5 ladies in Salon F or online via Zoom from the comfort of your home (everyone is welcomed!).
Bring your own mat, probes, water bottle and mask.
4 classes package at Salon F - 48 EUR
4 classes online package – 32 EUR
Drop-in is possible (14 EUR at Salon F and 10 EUR online), depending on availability of places. Please send an email to Salon F or to Olena to secure your spot!
--
OLENA
About the teacher: Olena (Instagram: @oleivayoga; email: oleivayoga@gmail.com)
Olena was first introduced to the world of yoga in 2009. Like many people, Olena was drawn to yoga for the physical benefits of the body, but the practice of yoga drew her in and became a part of her life. Since then Olena has completed a 200-hour YA accredited teacher training at Spanda Vinyasa Yoga School with Nina Vukas and Jasna Perin. She attended workshops, conferences and master classes with teachers like Bryan Kest and Sharon Gannon, and explored different yoga styles including Power Yoga, Ashtanga, Jivamukti and Budokon Yoga. Olena is teaching off- and online yoga classes since 2019. Her flow is based on Integral Vinyasa Yoga method spiced up with different styles of yoga and adapted to all levels. The main focus of her classes is on correct alignments, connection of movement and breath, and dynamic sequences.
Join us on the mat!
NAMASTÉ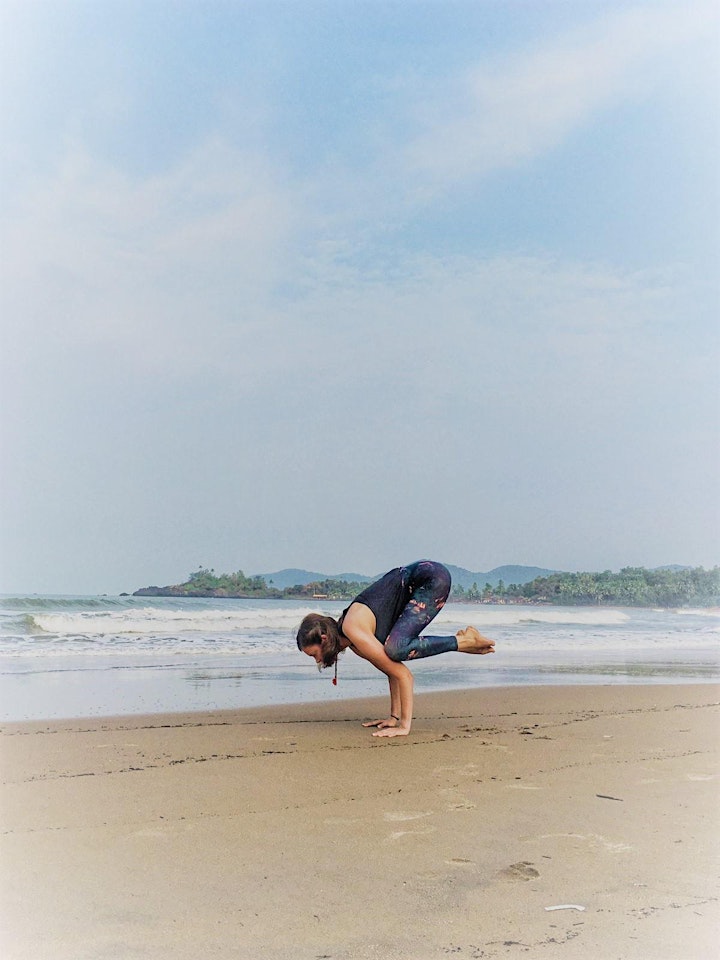 POLICY
With your participation, you agree that you have read and fully understand and agree to the terms of the Liability Waiver Agreement:
I understand that yoga includes physical movements as well as an opportunity for relaxation, stress re-education and relief of muscular tension. As is the case with any physical activity, the risk of injury, even serious or disabling, is always present and cannot be entirely eliminated. If I experience any pain or discomfort, I will listen to my body, discontinue the activity (come out of the posture), and ask for support from the teacher. I assume full responsibility for any and all damages, which may incur through participation.
Yoga is not a substitute for medical attention, examination, diagnosis or treatment. Yoga is not recommended and is not safe under certain medical conditions. I understand that it is my responsibility to consult with a physician prior to and regarding my participation in the yoga class. In addition, I will make the teacher aware of any medical conditions or physical limitations before the class. If I am pregnant, become pregnant or I am post-natal or post-surgical, I will not attend the class. I also affirm that I am alone responsible to decide whether to practice yoga, and my participation is at my own risk. I hereby agree to irrevocably release and waive any claims that I have now or may have hereafter against Salon F and it's yoga teachers.
I have read and fully understand and agree to the above terms of this Liability Waiver Agreement. With the participation in the class I am accepting this agreement voluntarily and recognize that my participation serves as complete and unconditional release of all liability to the greatest extent allowed by law in Germany.
I understand the current epidemiological situation (COVID-19) and I will take all required measure to prevent its spread: wearing mask on the way to mat, keep distance (1,5 m) and disinfect/wash hands as required per local governmental recommendations. I agree that my personal data: name, email and telephone will be used to contact me in cases related to COVID-19 infection risk.
In case the presential classes at Salon F should be cancelled due to local regulations, you will be able to continue to participate in online classes.
Datum und Uhrzeit
Veranstaltungsort
SALON F - Club & Coworking für Frauen
Leopoldstraße 7
5. Stock / Eingang über Georgenstraße
80802 München
Germany