Dieses Event ist beendet.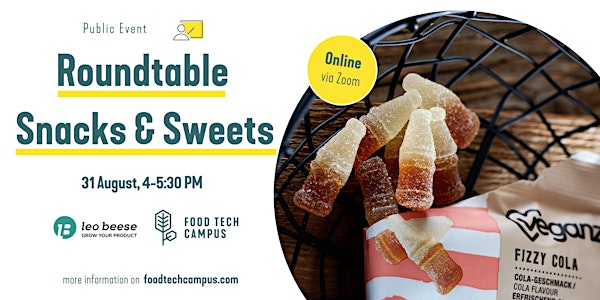 Roundtable Snacks&Sweets
Roundtable Snacks&Sweets
Zu diesem Event
PUBLIC EVENT
Meet like-minded foodies from the industry and food startup consultant Leo Beese to share ideas and experiences.
Discuss your current snacks & sweets topics with other foodies!
Leo Beese, food start-up consultant and long-time product and project manager for snacks and sweets of brands like Veganz & Storck/Werther's Original, will be there as an expert. Ask Leo your questions and learn what matters if you want to be successful in this competitive segment.
The event will take place via zoom and mainly in German. However, switching to English is no problem.