About this Event
"Be the change you wish to see in the world." Gandhi
You're just 1 in 7 billion people in a very confusing time on Earth. Is it possible for you to make a difference? Is it worth trying? Rob Greenfield's answer to these questions is a resounding yes and he is here to share why and how you can be the change you wish to see in the world.
Through his lead by example activism, Rob's life has served as a wakeup call to millions of people and has changed the lives of many. Rob will share his unique projects from diving into thousands of grocery store dumpsters, to wearing his trash for 30 days, to living off the grid in a tiny house, to his most recent year of growing and foraging 100% of his food, all designed to wake people up and instigate change.
Although Rob takes his life to the extreme, his message is one of moderation. His work creates a counterbalance to the consumeristic society we live in today and encourages mainstream media to report on important issues, while being able to use his attention grabbing stories.
You will walk away from this evening with a deeper understanding of the life that you are living and with solutions you can adapt to be the change you wish to see.
Zero Waste Austria invites Rob Greenfield to share his vision with you.
Entry is at 6 pm: Check out our sustainability fair. The talk starts at 7 pm.
We would like you to act as sustainably as possible already during the event. Here are some tips recommendations:
1. Think before you print
There is no need to print your tickets. Simply download it to your phone.
2. Use public transport or come by bike
You can reach the Gartenbaukino by public transport easily. To do so: Check the app Wien Mobil to figure out your easiest way. Stop at Stubentor and walk 100 m to reach the cinema.
There's also a bike lane right in front of the door of the Gartenbaukino. You can park your bike right next to the cinema.
3. Drinks and Food
We will only offer multi-way drinks or reusable cups and glasses. You'd like to drink your coffee during Rob's talk? No problem at all. Please bring your reusable coffee-cup.
Cinema means cinema-snacks, right? You can buy your cinema snacks from the Packaging-free stores being at our sustainability fair. Please bring your own clean container to fill it up.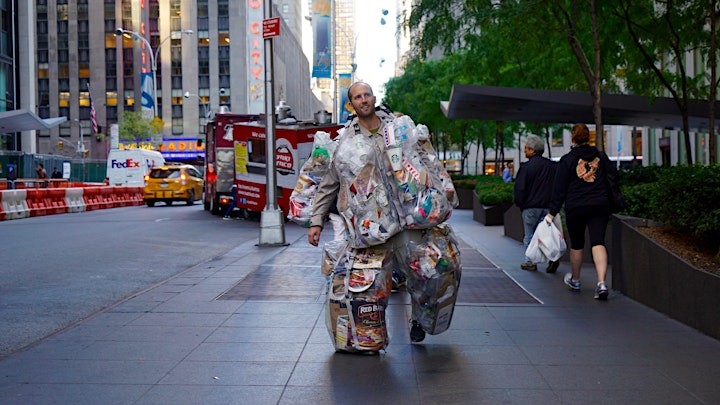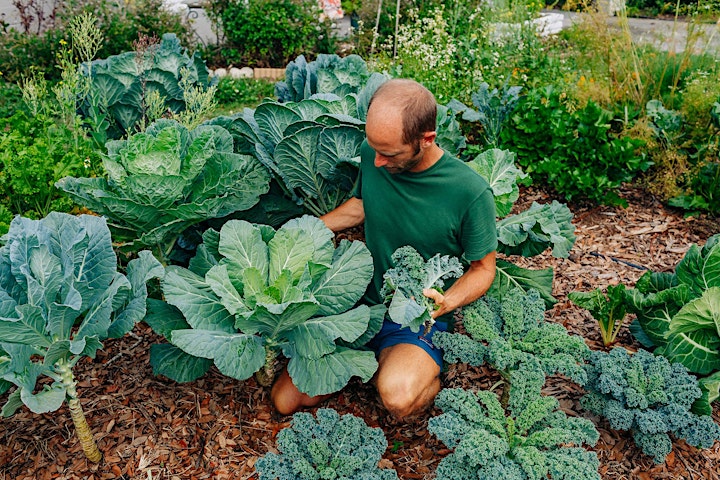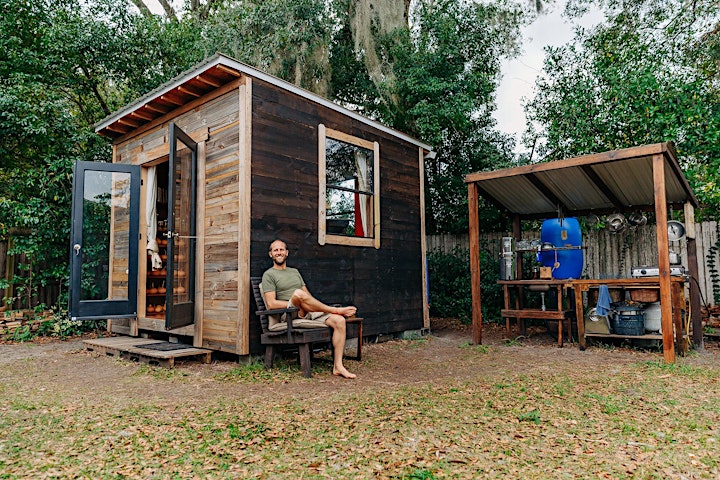 Who is Rob Greenfield?
Rob Greenfield is an activist and humanitarian dedicated to leading the way to a more sustainable and just world. He embarks on extreme projects to bring attention to important global issues and inspire positive change. His life is an embodiment of Gandhi's philosophy, "Be the change you wish to see in the world."
In a time when many feel disempowered, Rob believes that our actions really do matter and that as individuals and communities we have the power improve the world around us. He is currently traveling on the 2020 World Solutions Tour sharing solutions to our current problems, leading solution-based action days, and spreading stories of communities and people that are standing up for sustainability, truth, equality and justice. 100% of Rob's speaking honorariums for the tour are donated to indigenous and women led grassroots organizations.