We have gathered a diverse crew from across Berlin's music tribes for a very special inspiring performance!
About this event
(Please only order 1 ticket per booking session - we need your contact info for Covid) In case you don't get a ticket or want to listen/watch online: https://www.twitch.tv/pankeberlin
Every great story has a mission impossible scenario and this one will be no different. We have gathered a diverse crew from across Berlin's music tribes for a very special inspiring performance which will be broadcast live across the globe. On this evening 8 live musicians/dub-masters will play 2 improvisational sets that will sound like a Dj spinning records of whatever genre they come up with in the moment… Plus, support from a line up of some of Berlin's finest Dj's and MC's
• AnaniA (Blue Man Group Berlin | AnaniA) – electro drum kit
• Daniel Reichel (Bartz! Sessions | Calabash) – electro percussion
• D$ahin – voice & guitar
• Femdelic – Dj
• Genys – Dubmasta & Dj (Bitwig)
• Georges-Emmanuel Schneider – violin with dub-station
• Hakim Azmi – keys
• Mathieu Pe – keys & horns
• Li Bolden - Special Warm Up Performance
• Scottie B (Baumhaus Berlin) – voice & dub
• Soulix (Beatkollektiv | Wedding Soul) – Dj
• Tommy Lexxus (Bassism | Sub FM | Void Berlin) – Dj
+ Special guest MC's – Justas, Baba & Robin
>> COVID REGULATIONS >> PLEASE NOTE: Due to the current resrictions we are only giving away 100 free ticket reservations via eventbrite (donations at the door between 5€-15€). These are valid till 21:00 on the evening of the event. If you do not claim your ticket by 21:00 we will give it to drop-ins at the door. Also, to ensure the safety & wellbeing of all our guests masks will be obligatory in the event space but not in the outdoor area. We will also be collecting names & telephone numbers of all attendees at the door. Thanks for your understanding & flexibility! <<
Backstory
On a dying planet in desperate need of saving, rose a group of heroes dedicated to bringing more balance into the world… The EVENgers!
During the great pandemic, humanity forced to pause and reflect on the state of the world, finally started collaborating to fulfill their common desire to live humane, meaningful and satisfying lives. This meant living in balance with themselves, each other and the natural world…
The great transformation began when people started realizing and passing on their super-powers that would help bring more balance into the world personally, ecologically, aesthetically, culturally, economically and socially.
These are the true stories of our times… part horror, part adventure, part drama, part comedy, part romantic adventure thriller. It's not only a story to tell, but a story to create, actively influence and live!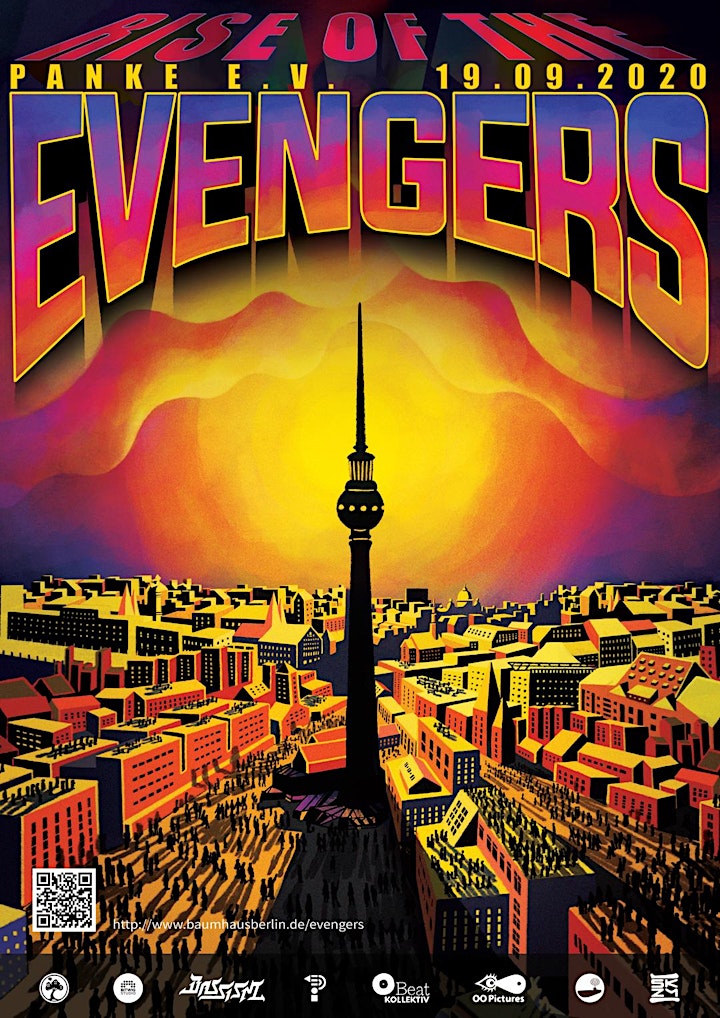 Organizer of Rise of the Evengers