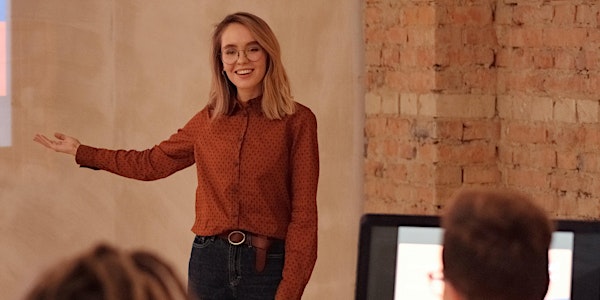 Rhetorik lernen bei Darmstadt Toastmasters e.V.
Du wirst selbstbewusster, überzeugender, authentischer - durch das Lernen und Üben der freien Rede - bei uns :-)
About this event
Du willst oder musst reden?
Dann komm zu uns. Wir sind dein Publikum! Hier ist deine Bühne!
Toastmasters ist der Ort, an dem du Reden vor Publikum lernen und deine Führungskompetenz ausbauen kannst.
Was machen wir bei den Toastmasters?
Wir trainieren in freundschaftlicher Atmosphäre:
das Reden vor Publikum
effektive Präsentationen zu halten
gute Teamarbeit
die Planung und Durchführung von effizienten Meetings
konstruktiv Feedback zu geben und Kritik anzunehmen
Moderation
verschiedenste Führungsaufgaben
Hier alle wichtigen Fakten
Wann treffen wir uns? Jeden 2. und 4. Donnerstag im Monat
As we are a bilingual club we partly perform our meetings in English.
Wie lange? Die Treffen beginnen um 19:30 Uhr und dauern bis ca. 21:30 Uhr. Wir beginnen sehr pünktlich um 19:30 Uhr mit dem Programm, also sei bitte pünktlich da!
Zur Zeit treffen wir uns immer online. Online Event :-)
https://us02web.zoom.us/j/82456775556?pwd=d1VvVm1CS0x4UDJvNVF2dm9wNnBiUT09
Meeting-ID: 824 5677 5556
Kenncode: 006490
Homepage
https://www.toastmasters-darmstadt.de/
Du hast noch Fragen? Dann sende uns eine Mail an darmstadt-toastmasters@online.de
Wir freuen uns von Dir zu hören und Dich kennen lernen zu dürfen!
We are more than happy to welcome you to our meetings!