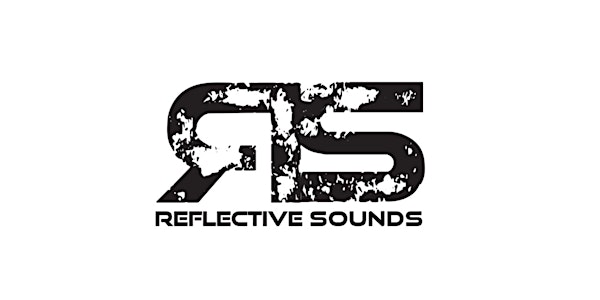 Reflective Sounds goes KitKat
Drum and Bass at KitKatClub Berlin
When and where
Location
KitKatClub Brückenstraße 1 10179 Berlin Germany
About this event
On Thursday, September 29, Reflective Sounds will give a DnB event at KitKatClub in Raum 4. This will be the very first DnB party ever given at that famous nightclub in Berlin.
In that night, you'll experience a synergy between the beautiful, beloved sounds of DnB and the free, frolicsome, and flamboyant atmosphere KitKat has to offer. Thus, for this special DnB event, dress to impress: Be kinky, fetish, elegant, naked, colorful, sexy, wild – the sky is the limit to your fantasy. Just be creative. We really would like to encourage you to dress extraordinarily. Casual wear won't be excluded though.
LINE-UP
Millbrook (DnB Allstars, RAM Records, Viper Recordings)
Anton Quasi (BPM, VOID Berlin)
Dark Zenith (Reflective Sounds, UTM Family)
Dirty Plates (BPM, Reflective Sounds)
NiniSkittlez (Reflective Sounds)
Restless Ghost (Reflective Sounds)
Skulder&Mully (DeeperDNB, Kill Tomorrow, Reflective Sounds)
Supported by MC Do and RollinMC
NEWCOMER DJ-CONTEST
Importantly, for this event, we will also have a newcomer DJ contest. The winner of this contest will have the opportunity to play the opening set at the event. The jury determining the winner will consist of the Reflective Sounds crew (i.e., Bi Rootcreek, Dirty Plates, and Skulder&Mully). Thus, if you are a talented DnB newcomer and would like to play at the party at KitKat, please send a 30min mix to reflectivesoundsberlin@gmail.com. Deadline is September 14, 23:59 Berlin time.
ARTFUL DANCERS, BODY PAINTING, AND UV-LIGHT ART EXHIBITION
In addition to this delicious DnB selection, we will provide further treats to make this night throughout memorable: The artful dance collective Artemiss will support the night with their mesmerizing show. Also, our beautiful fairy Aylin will provide luminescent body painting and transform your skin into colorful, shimmering pictures if you wish. Furthermore, the young and talented artist Thomas (https://krassekunst.de/) will have an exhibition of his trippy UV-light art onsite.
NO PHOTO, NO CAMERA POLICY
We want you to feel 100% safe and free. Therefore, we will ask you to leave your phone and camera at the cloakroom. You won't be charged for that.
Our professional photo- and videograph Tavid will make some footage of the event though. We guarantee you that none of our guests will be depicted in a recognizable, apparent way, if not explicitly asked for or given permission. So please express yourself as wildly as you wish.
AWARENESS
Please be respectful to each other. If you witness discrimination or disrespectful, toxic behavior, please immediately reach out to the Reflective Sounds crew (we will wear red wristbands to be easily identifiable), Cherry at the body painting stand, or the securities. There is no place for racism, sexism, homophobia, or any other form of discrimination!
For more info regarding the event, please hit the following link: https://linktr.ee/Reflectivesounds
If you like Reflective Sounds and our events, please leave a like and follow us on Insta (@reflective.sounds) and Facebook (https://www.facebook.com/ReflectiveSounds).