Dieses Event ist beendet.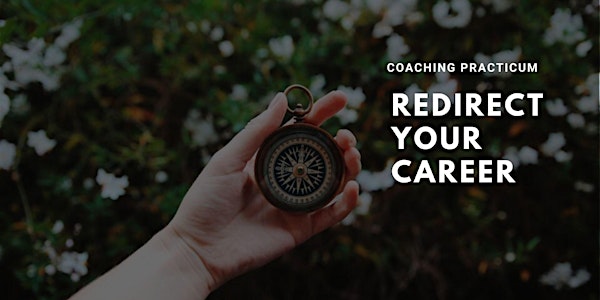 Redirect Your Career - Coaching Practicum
In this coaching Practicum, you will learn and practice career coaching.
Rückerstattungsrichtlinie
Kontaktieren Sie den Veranstalter, um eine Rückerstattung anzufordern.
Zu diesem Event
Lots of changes are happening in the world. Due to Coronavirus, the industries and jobs are impacted. Technology is changing how we do our work and what work is available to us. Many people are afraid to lose their jobs. Some have already lost their jobs. We need to reinvent ourselves and our work.
Even if nothing had changed, 1 in 2 people in Germany were reported to be dissatisfied with their job. This dissatisfaction is reflected in the rest of their lives, their relationships, and society. As the retirement age raises to '70s, job satisfaction becomes even more important.
How can we support people to reinvent themselves? How can we support people to find fulfilling careers? How can we ourselves make purposeful career choices?
In this Coaching Practicum* you will do career coaching.
You will practice how to support your client :
to gain clarity on matters to them
to extract their transferable skills
And to create new job alternatives
As we will work in pairs, you will also be coached and will leave the practicum with answers for your own purposeful career.
The workshop will take place on Zoom and you will receive the link upon your registration.
*Coaching practicum is a workshop where you learn and practice coaching in a friendly, open and trustable environment with the support of experienced coaches. It is the space where you get introduced to different coaching tools, techniques, and coaching competencies to enrich your coaching toolbox and gain more confidence when working with others. Whether with your coaching clients, or colleagues at work, your team members or friends, using different coaching techniques will increase the effectiveness and impact of your coaching, leadership, and communication.