Re-invent yourself in Germany: New Year Special
Look Back and Look Forward: Interactive Reflection & Goal Setting Workshop
About this event
Year 2020 is almost behind us, for everyone it is a year full of uncertainties and learning, pushing individuals and society to re-invent.
How have you been re-inventing yourself throughout the year? What is the biggest learning for you from 2020?
How would you like to re-invent yourself in 2021? What would you like to keep and what kind of NEW gift would you like to unwrap?
Jointly, 4 coaches from 4 different countries and industries, would like to support the community to look back and look forward, through a highly interactive workshop.
Come with your stories, and leave with rich tools and questions for mindful reflection and goal setting. Join us and start your process of positively setting your intention for 2021.
We look forward to meeting you there!
Qiao Zhang, Gabriela Nicolae, Diana Toscano, Desislava Staykova-Learn
Introduction of Workshop Facilitators:
Qiao Zhang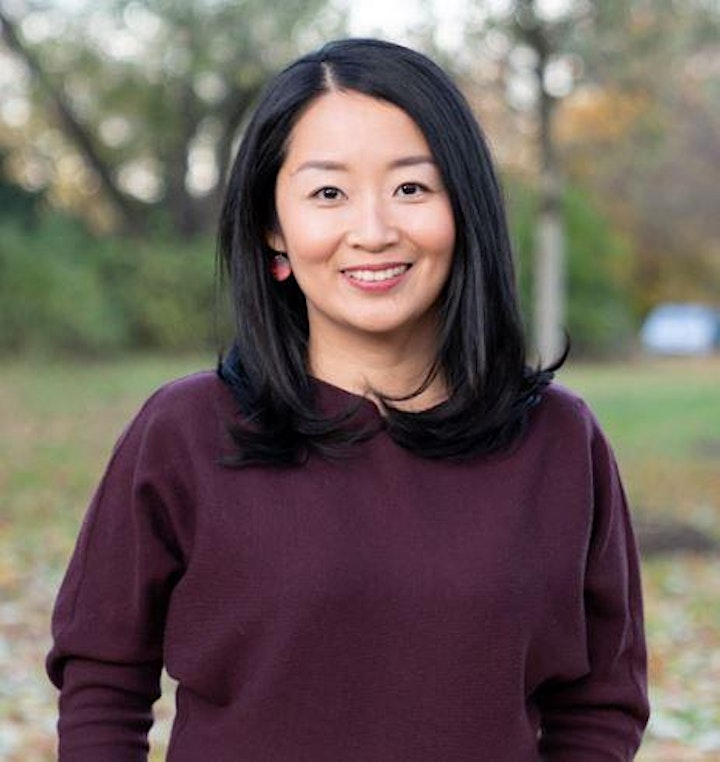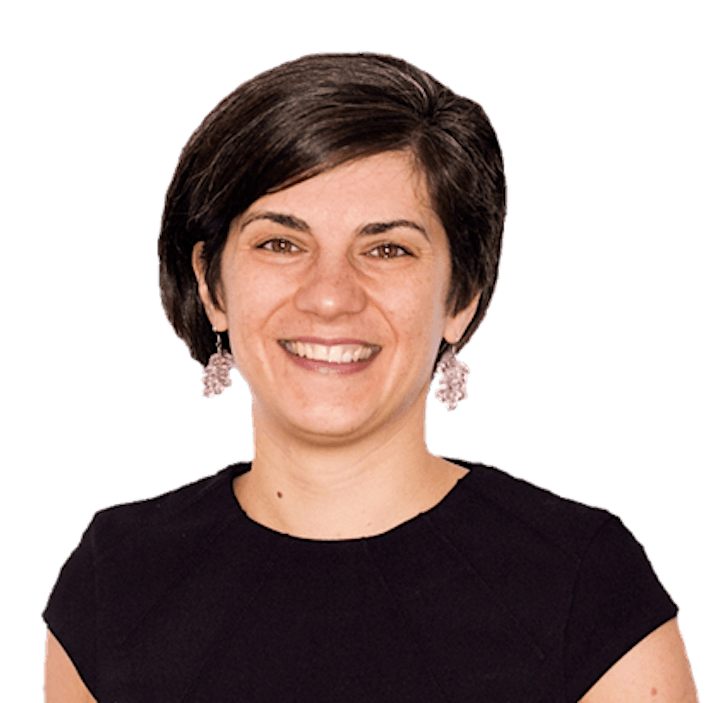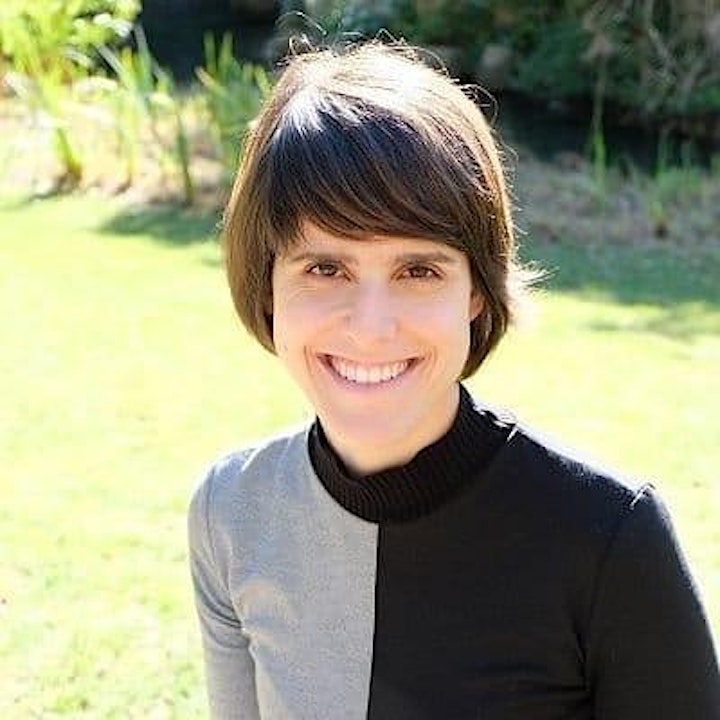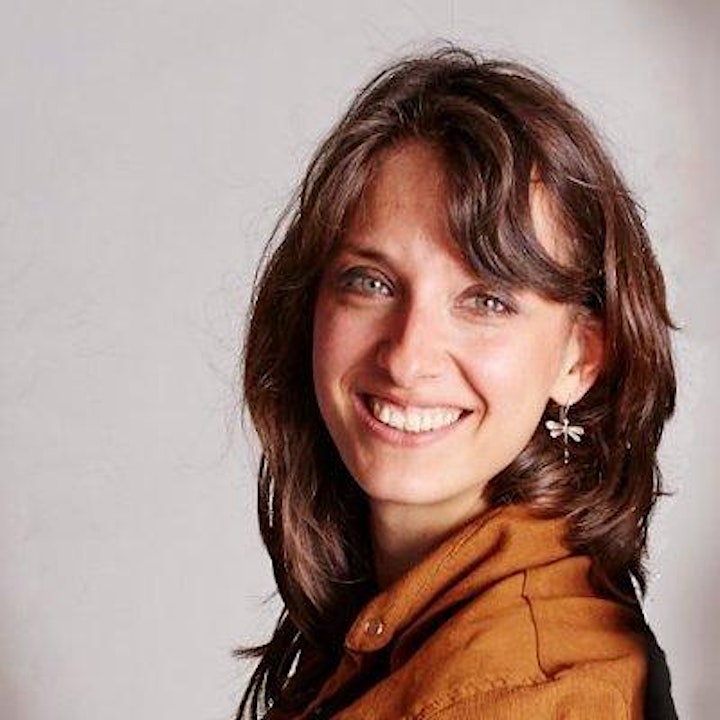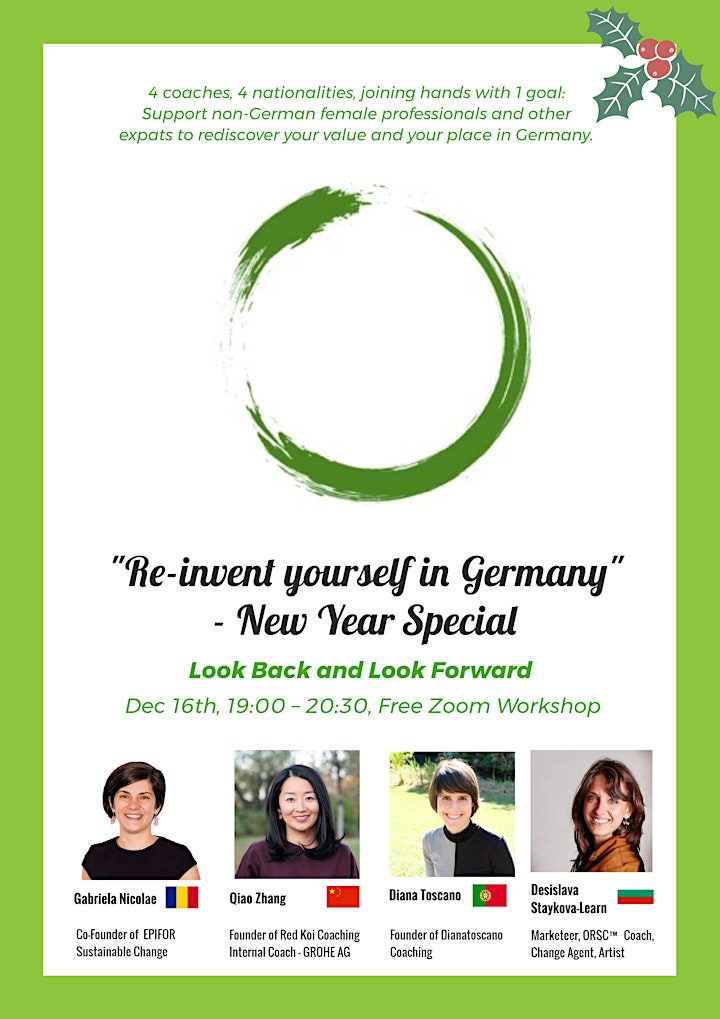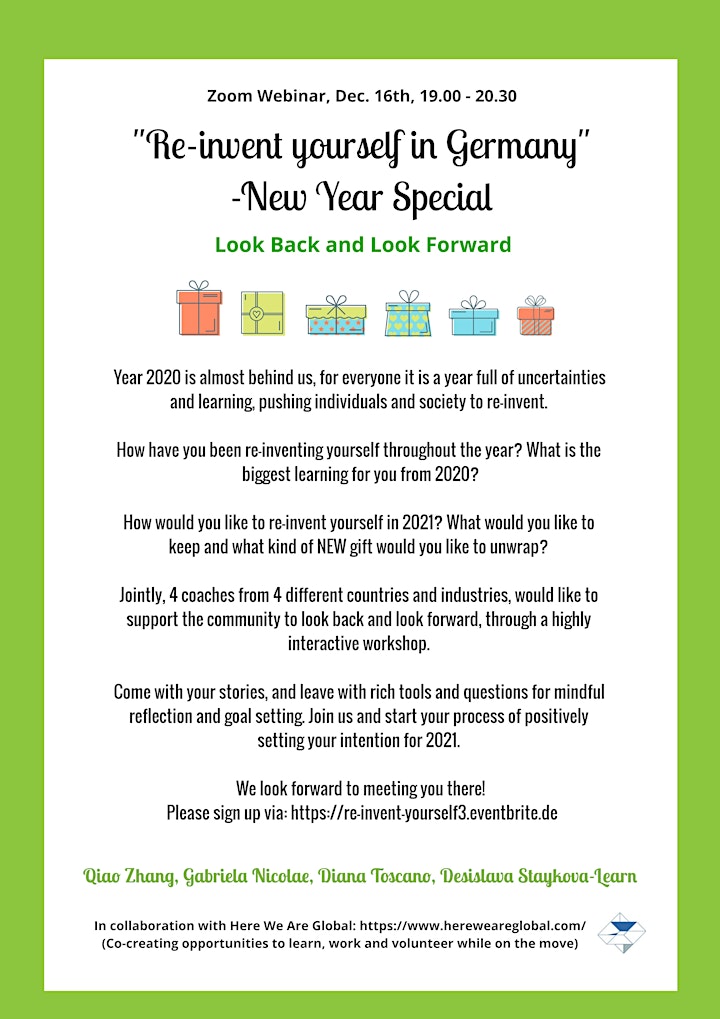 Organizer of Re-invent yourself in Germany: New Year Special