Re-invent yourself in Germany #4: the curvy career path
Can careers be planned, after all?
About this event
On average, a person changes career about 5 time in their working life.
The number might look high, however, most of us has changed or faced the choice of changing career paths, at least once. As a non-German working and living in Germany, this process can be especially challenging.
What triggered your career change? How do you know the time has come? What steps did you take in the transition?
Can career even be planned? Is it path or paths, vertical or lateral?
How do you make make meaning and story out of the past, for the future?
Jointly, 4 coaches from 4 different countries and industries, would like to facilitate a discussion on career transition and meaning.
Come with your stories, and leave with rich perspective and resources on career planning and building (a) purpose-driven career path(s)
We look forward to meeting you there!
Qiao Zhang, Gabriela Nicolae, Diana Toscano, Desislava Staykova-Learn
Introduction of Workshop Facilitators:
Qiao Zhang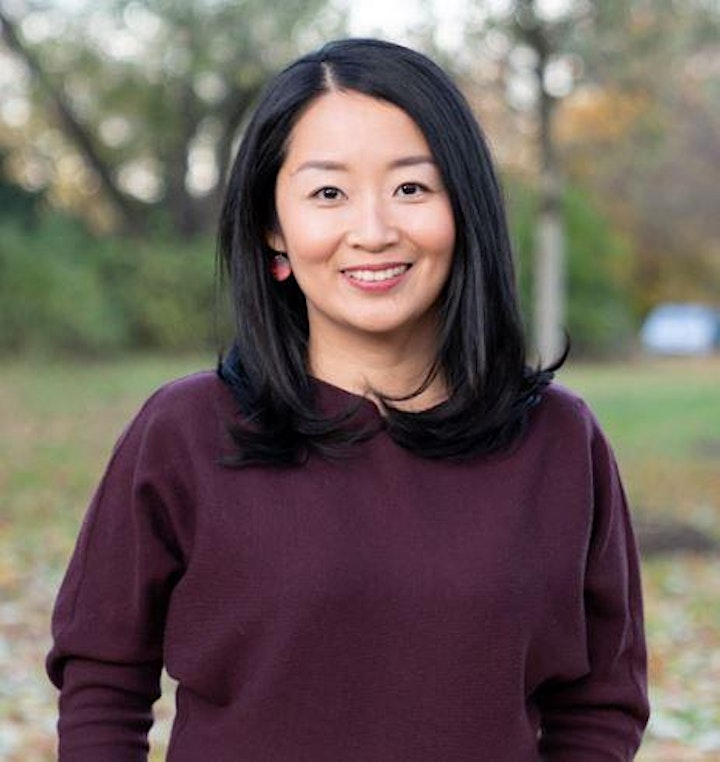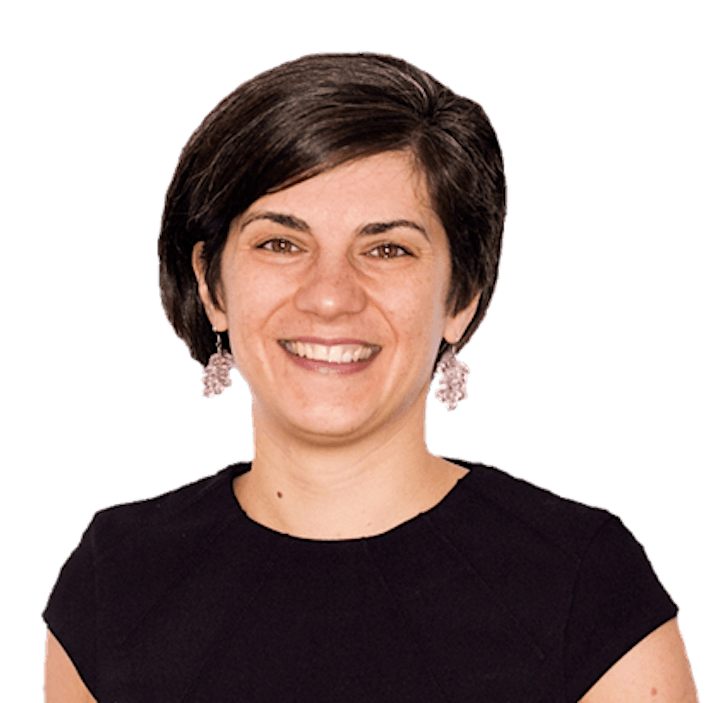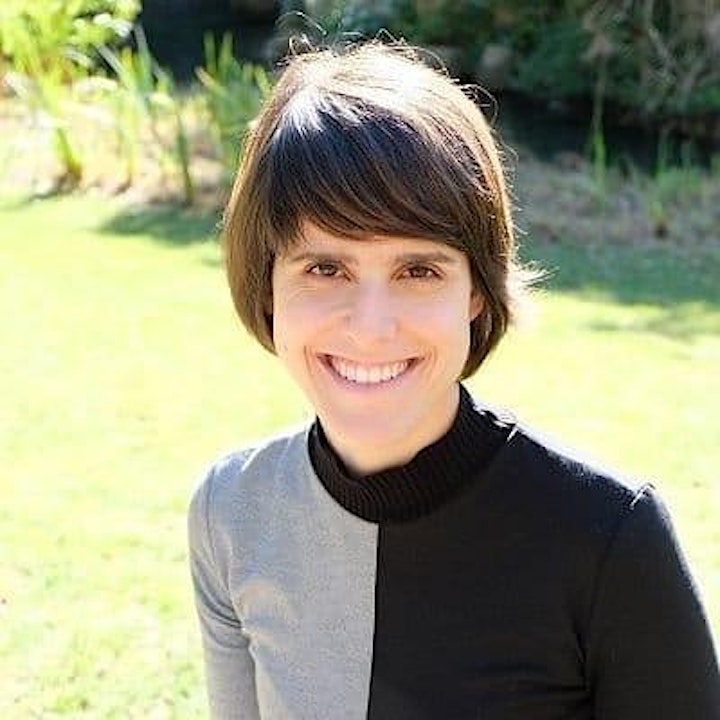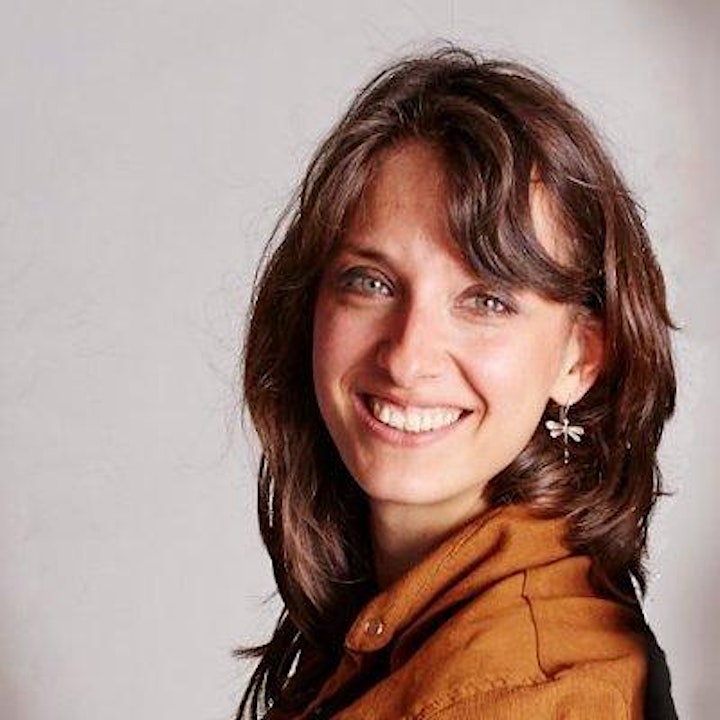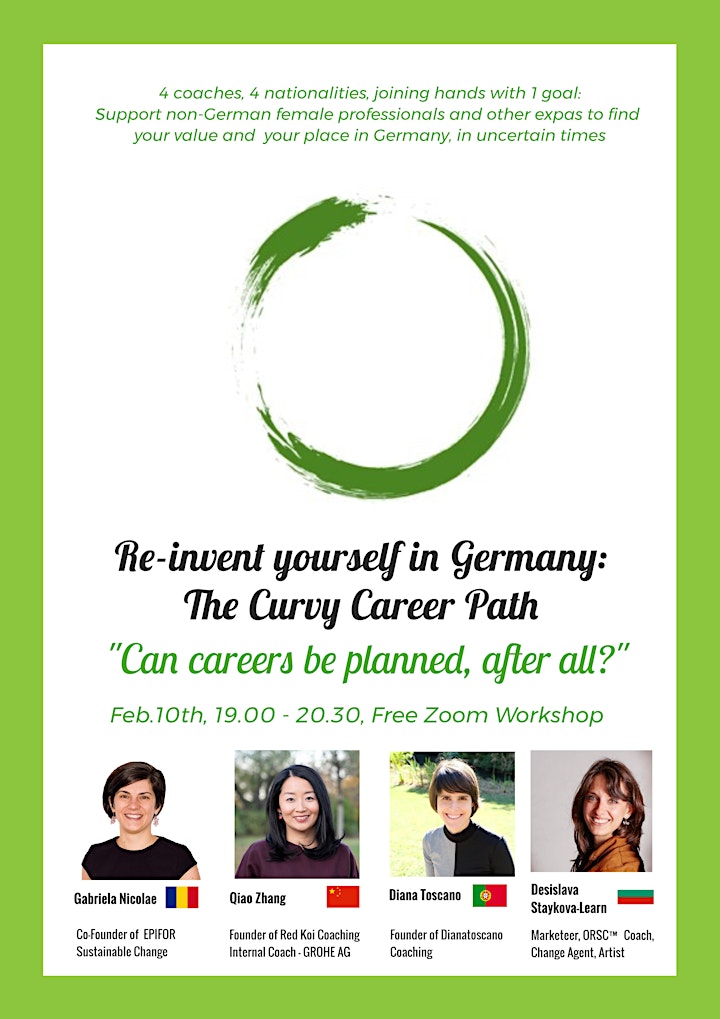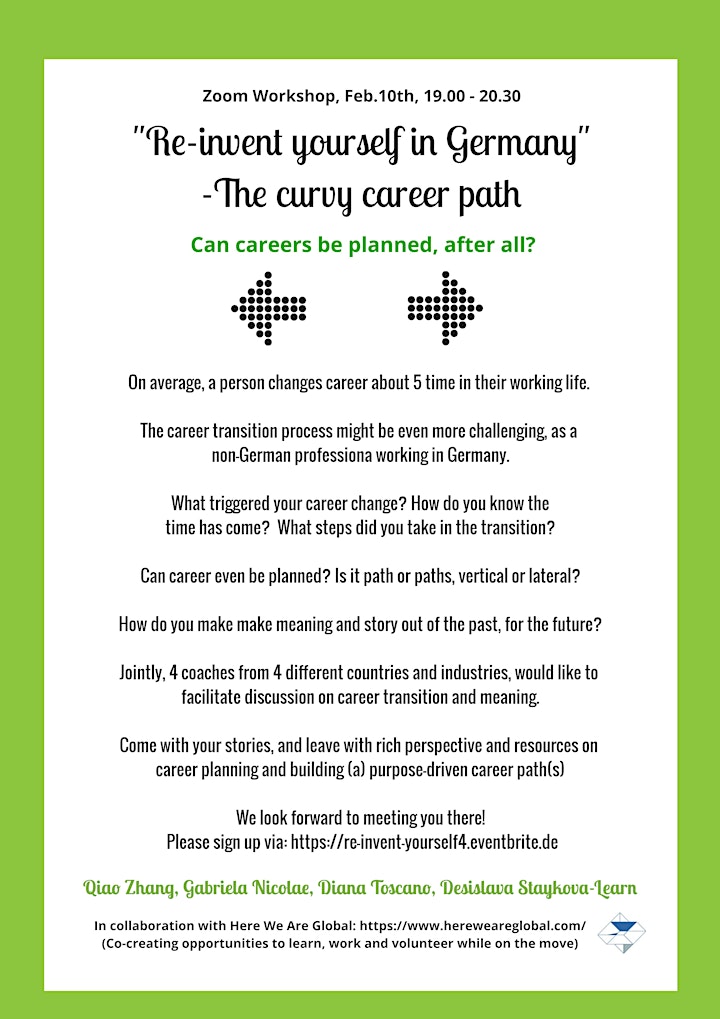 Organizer of Re-invent yourself in Germany #4: the curvy career path