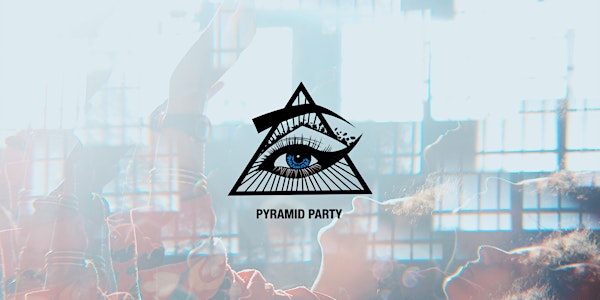 Pyramid Party: Spring Rebirth
Rebirth into Spring as you. A divine party to celebrate light and dark. Dose of Please, breath-work, kundalini awakening and dance.
Date and time
Sunday, March 26 · 3 - 9pm CEST
Location
MaHalla Wilhelminenhofstraße 76 12459 Berlin Germany
About this event
Life is a beautiful dance. It is a vibrational flowing wave, taking us to its rhythm. Assisting us in clearing of mind, in forgetfulness of our worries. The movement of our body is like the motion of life. Vibrations of the notes pounding to the rhythm of heart. To remember the freedom of the dance is to remember that we must dance to the rhythm of life.
Pyramid Party: Spring Rebirth
You may always call your
higher self's assistance.
For your highest good
In your mind,
In your body and
In your spirit
…for the coming cycle
and the years to come.
Dedicating now a few moments of stillness, passion, pleasure and dance
For inner healing
For rebirthing
your life energies
Join us for Pyramid Party: Spring Rebirth
What is Pyramid Party?
Pyramid Party is the sexiest Aquarian heart based party of the New Earth.
Together we create an accelerated portal to download love, gratitude, sexuality, creativity and pleasure. Take flight and come together as one as the bodies move. Celebrate the divinity of drag. Reflect the elements into another's eyes and take a dose of pleasure as you swim in the sounds of love.
Each Pyramid Party includes guided dance-floor meditation, techno music, sound bath, kundalini activation and drag queens.
Born from within the Berlin rave and club scene by energy workers / healers / artists / teachers / drag queens / dancers and life coaches serving our community.
Reinventing the party to feel more. Experience the new temple culture with your friends, to take your consciousness to new heights. Be guided by modern shamans
Since our beginning in 2022, we have held 5 big parties in Berlin bringing together two to three hundred attendees every time.
Schedule
3:00 pm - Doors Open: Sound Bath and Energy Harmonizing Ritual
4:00 pm - Opening Ceremony with Boto, Alvin, Shingo, Dr. Phil Harmonic
4:30 pm - BreathWork with Harman Holiday
5:00pm - Kundalini Meditation with Boto and Dr. Phil Harmonic
6:00pm - Dose of Pleasure with Alvin Collantes
7:00pm - DJ Set by Berlin legend S Ruston
Late - Finish
(It is recommended to join for the whole ceremony, however you can join at whatever time you wish).
Workshops, Drag Performances & Collective Dancing:
Live Dance & Didgeridoo Performances by Marlena Shiva & Bibingka Babe
Gong Bath by Yasemin Vollmond
Dose of Pleasure: Dancefloor Meditation
Dance Energy Activation
Kundalini Energy Work
Breathwork
DJ Sets
Honoured to have Berlin dancefloor ICON S Ruston behind the decks.