Dieses Event ist beendet.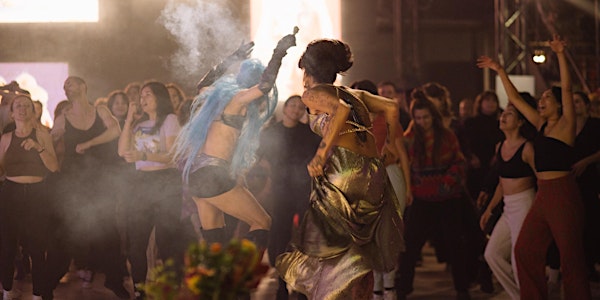 Pyramid Party: Breaking Out of the Matrix
The truth will set you free. A divine party to celebrate light and dark. Dose of Please, breath-work, kundalini awakening and dance.
Zeit und Ort
Veranstaltungsort
MaHalla Wilhelminenhofstraße 76 12459 Berlin Germany
Karte und Wegbeschreibung
Rückerstattungsrichtlinie
Kontaktieren Sie den Veranstalter, um eine Rückerstattung anzufordern.
Zu diesem Event
Pyramid Party: Breaking Out of the Matrix
Mahalla, Berlin
Life is a beautiful dance. It is a vibrational flowing wave, taking us to its rhythm. Assisting us in clearing of mind, in forgetfulness of our worries. The movement of our body is like the motion of life. Vibrations of the notes pounding to the rhythm of heart. To remember the freedom of the dance is to remember that we must dance to the rhythm of life.
hosted by Boto, Alvin Collantes, Giulia Anna Maria & Yasemin Vollmond
3:00 pm - Doors Opening
4:00 pm - Opening Ceremony with Yasemin Vollmond, Boto, Alvin and Giulia
4:30 pm - Breath work with Giulia
5:00pm - Dose of Pleasure with Alvin
6:00pm - Kundalini Meditation with Boto
6:30pm - DJ Set with Boto & Maze
8:00pm - Closing Ceremony
9:00pm - Finish
Workshops, Drag Performances & Collective Dancing:
Live Dance & Didgeridoo Performances by Marlena Shiva, Bibingka Babe & Giulia Anne Maria
Gong Bath by Yasemin Vollmond
Dose of Pleasure: Dancefloor Meditation
Dance Energy Activation
Kundalini Energy Work
Breathwork
DJ Sets
Vendor booth:
REALCHEMY Ayurvedic Wheel