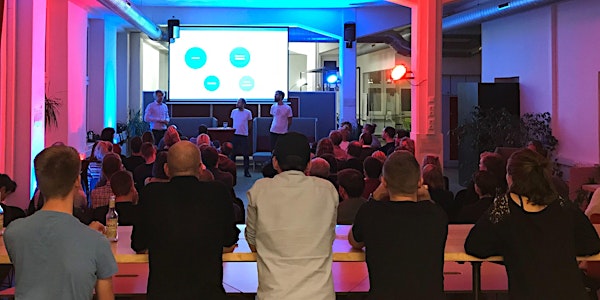 Purpose Entrepreneur's Evening Amsterdam
How self-owned companies can transform the economy.
Date and time
Tuesday, December 3, 2019 · 6 - 9pm CET
Location
Fairphone 17 Jollemanhof 1019 GW Amsterdam Netherlands
About this event
How can mission-driven companies stay true to their purpose? Bosch and Carl-Zeiss have done it (in spirit) since decades. Innovative Startups like ecosia or Sharetribe did it recently: Becoming a purpose company.
Purpose Companies serve their employees and customers. They implement steward-ownership as an alternative to conventional ownership which is based on two principles: 1) Profits are primarily reinvested and serve the mission of the company. 2) Responsibility lies with the people and inside the organisation. The company can't be sold – it is self-owned. Purpose Companies work for purpose maximisation rather than shareholder-value maximisation.
In other words: Ondernemen kan ook anders (article on nrc.nl in Dutch about our work).
We truly believe that tackling ownership of companies is a pre-condition to transform the economy. For Sharetribe Co-Founder Juho Makkonen "steward-ownership is a way for our society to get all the benefits of capitalism and free markets while remedying their negative effects."
But what does it mean to become a company that belongs to itself?
Which social impact does steward-ownership have?
For what reasons did entrepreneurs choose steward-ownership?
And how exactly does the transformation process look like?
We are very happy to invite you to the first Purpose Evening in Amsterdam to explore these questions together with Startgreen Capital, sharetribe and We Are Stewards! Events in Berlin, Munich, Hamburg and Dresden with over 1000 participants have shown: The demand for alternative ownership structures for businesses is growing!
The evening focuses on experience-sharing and informal conversations between active entrepreneurs. After an introduction into the concept of steward-ownership, you will be able to ask your questions to entrepreneurs who have already transformed their companies towards steward-ownership. General questions are as welcome as in-depth questions to specific aspects.
Part of the panel will be:
Antti Virolainen - Co-Founder, sharetribe
Armin Steuernagel - Co-Founder, Purpose Foundation
Coenraad de Vries - CEO, Startgreen Capital
Further panelists tba
Program:
Welcome
Introduction by Armin Steuernagel: rethink ownership and Q & A
Coenraad de Vries: Why we need steward-ownership and Q & A
Antti Virolainen: Why sharetribe became steward-owned and what effect it had on employees, customers and investors and Q & A
Dialogue & Networking
Details:
Date: 3rd December 2019, 6 - 9 pm
Where: Fairphone Office, Jollemanhof 17, Floor 3, 1019 GW Amsterdam
Seats: 50 – first come first serve
Please note that the event will be recorded.
Further information on steward-ownership:
Article (Dutch): Ondernemen kan ook anders.
Article (EN): Steward Ownership is Capitalism 2.0
Book (EN): STEWARD OWNERSHIP - Rethinking Ownership in the 21st Century