Eventinformationen
Veranstaltungsort
Seehotel Töpferhaus
Am See 1
24791 Alt Duvenstedt
Germany
Beschreibung
Project and Product Management with Kanban - Plan, Manage and Forecast with Confidence.
Do you want to apply concepts from Kanban, Lean and flow thinking to your work of managing across teams, projects, products? This class will equip you with modern concepts and techniques to manage your initiatives.
We will gladly welcome you to the beautiful 4-star hotel "Seehotel Töpferhaus", located directly at a quiet lake, just one hour north of Hamburg. We hope this inspiring nature will help you focus on the interesting topics presented and allow you to take the most away from this 2-day class.
Learning objectives
Learn when to start and when to deliver selected ideas, product features, or service requests with a probabilistic approach.
See and mitigate the risks that could impact schedule and budget.
You have more capacity than you think! Learn how to shape demand to deliver more work without adding more workers. Learn techniques to stay in control even when demand shifts. Apply visual risk profiles and options thinking to select and manage the right work.
Plan and forecast project delivery where some or all of the professional services within the project are being managed using Kanban. Get pragmatic guidance and become a data-driven organization.
Apply flow thinking at project / portfolio level
Our objective is that you take away pragmatic, actionable guidance that you can apply to your managerial work the day you get back to your office!
This course is based on materials from the official Lean Kanban University curriculum, Enterprise Services Planning (ESP) class.
Target audience
This class is targeted at IT and Non-IT people in managing functions involving multiple initiatives, projects or teams requiring scheduling and forecasting. Typical roles we expect in the training would be for instance Program Managers, Team or Department Leads, Project Managers, Product Managers, Development Leads, or Consultants.
Knowledge of Kanban is a plus but not a required prerequisite for attending.
Topics covered
Introduction to Cost of Delay and Urgency: Learn to understand and model the impact of a delayed delivery of items (e.g. features, user stories or work packages)
Learn ways to treat work items differently in the system, based on their Cost of Delay, leveraging Classes of Service
Apply both concepts to find the optimal point in time to start working on items in relation to other potential work
Identify factors introducing risk to deliver and model them as risk dimensions
Learn how to define risk profiles for the specific context of your organization / initiative
Apply risk profiles to inform sequencing of items or projects
Understand organizational boundaries and points of commitments and their impact on systems design
Demand Shaping: Learn about ways to influence the type and mix of requests for work entering your system
Capacity Planning: Learn how to allocate your existing or planned capacities in order to fulfill your upcoming demand best
Portfolio Kanban: Learn ways to visualize large items of work (e.g. projects or products in a portfolio) and manage risks at that level
Introduction to Lean Forecasting and the underlying mathematical principles to perform forecasting of delivery (individual items or batches, e.g. projects) based on an empiric understanding of the actual behavior / capabilities of the system
Large Project Forecasting
Recognize how factors like fixed delivery dates / deadlines introduce "squeezes" and their impact
Introduction to liquidity and how to spot and address issues with low liquidity in the system
Format of the course
In the class, concepts and techniques will be presented, and are applied immediately in the form of exercises. Around one third of the time will be spent in group work and exercises. These include calculations. Bring your laptop! We will perform two large exercises around Lean Forecasting and Capacity Allocation.
The class will be held by two experienced Kanban coaches and trainers and will offer many opportunities for sharing and collaborating with fellow students. Exercises and group work will be done in small groups.
The class is limited to 15 attendees.
If all attendees speak German, the class will be held in German, otherwise in English.
Location and structure of the class
You will arrive Sunday night, so that we can start into the class with a relaxed joint breakfast on Monday morning, followed by a first session until noon. You can then enjoy an extended lunch break, get some fresh air, and enjoy the beautiful nature, alone or with your fellow students. In the afternoon we'll have another session. We will close the first day with a night session with finger food dinner which should give us plenty of time to play around with data and simulations.
We'll start into the second day with breakfast and we'll have a morning session, followed by a lunch break and the closing afternoon session until 4 PM that day, which should allow you to get home comfortably.
Please plan your travel accordingly. You can check in any time on Sunday after 3PM. Do not plan on leaving earlier than 4PM.
How to get there
You can get to the Töpferhaus via train, car, or plane. It is close to the Autobahn A7, north of Hamburg. You can also take the train to Rendsburg, from there it is only a 15min taxi ride. If you need to fly in, Hamburg, Kiel or Lübeck are closest.
We're happy to assist you with your travel planning!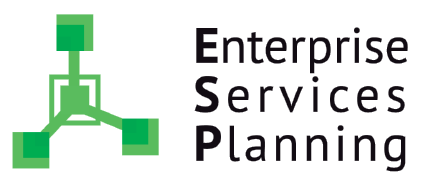 Datum und Uhrzeit
Veranstaltungsort
Seehotel Töpferhaus
Am See 1
24791 Alt Duvenstedt
Germany