production:net meets Hybrid Music Lab: AI created music for games and film
Sales Have Ended
Registrations are closed
media:netTUTGUT and you help! You have registered for our events, something has come up at short notice and also the cancellation mail is quickly forgotten in the daily stress. That can happen. However, with over 130 events a year, we are dependent on a good calculation and would like to create an awareness that there is a lot of planning and organisation behind it in advance. That's why we have considered how to turn forgotten cancellations into something good and cooperate with the Kinderhospiz Berliner Herz. We would be pleased if - in case of a forgotten cancellation - you would like to make a donation of 50 euros to the Kinderhospiz Berliner Herz - Hilfe für seriously ill young people aged 0 to 30 years and their families. On a voluntary basis of course! https://www.medianet-bb.de/de/tut-gut/
Sales Have Ended
Registrations are closed
media:netTUTGUT and you help! You have registered for our events, something has come up at short notice and also the cancellation mail is quickly forgotten in the daily stress. That can happen. However, with over 130 events a year, we are dependent on a good calculation and would like to create an awareness that there is a lot of planning and organisation behind it in advance. That's why we have considered how to turn forgotten cancellations into something good and cooperate with the Kinderhospiz Berliner Herz. We would be pleased if - in case of a forgotten cancellation - you would like to make a donation of 50 euros to the Kinderhospiz Berliner Herz - Hilfe für seriously ill young people aged 0 to 30 years and their families. On a voluntary basis of course! https://www.medianet-bb.de/de/tut-gut/
Description
We can hardly imagine a medium of which music is not an integral part. Games, film or VR are inconceivable without music, but is it possible for machines to compose interesting and catchy music?
When we think about AI, we often look at those areas where humans can easily be replaced: high-level computation, manual labor, or data-driven optimization. Yet, there is now a new wave of emerging potential for AI in creative industries – one of which happens to be musical composition.
In this production:net Roundtable in cooperation with the Berlin Music Commission we'll provide a short overview of what has been done in this field up to today, and analyze what are the weaknesses and strengths of using AI for generating music for games and film.
Timetable:
09:30am (Doors open)
10.00-11:00am (Panel Session)
11:00-12:00 am (Networking)
Moderator:
AC Coppens, the marketing catalysts
Panelists:
Annette Gentz (CEO/Founder) Music Arts
Prof. Thomas Langhanki (Founder/ CEO) Experimental Game GmbH
Valerio Velardo (Co-Founder, CEO) melodrive
Fabian Mrongowius (Producer) UFA LAB
Organized by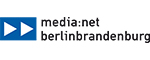 Production:net is funded by

HML is funded by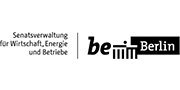 media:netTUTGUT - If you register for our event and do not show up without a cancellation, we would like to kindly ask you to transfer € 50 to the account of the Kinderhospiz Berliner Herz - Hilfe für schwerstkranke junge Menschen im Alters von 0 bis 30 Jahren und ihren Familien. Click here to go to media:netTUTGUT.