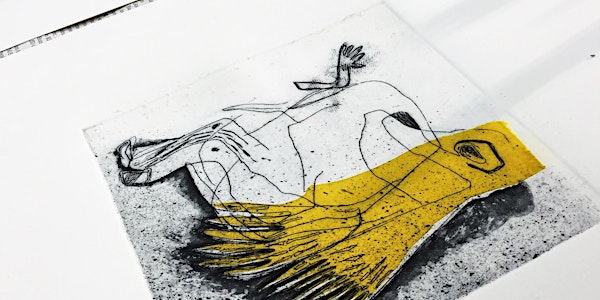 Printmaking workshop: Introduction to Intaglio/ Etching
Hands-on introduction to Etching/Intaglio - How to make your own prints using a variety of printmaking techniques
When and where
Location
Defreggerstraße Defreggerstraße 12435 Berlin Germany
Refund Policy
Refunds up to 1 day before event
About this event
Printmaking is perhaps one of the most varied and versatile media of the visual arts. It takes as many forms as the artists and inventors that have developed and refined its various techniques along the centuries.
Designed for beginners and those with some experience, the aim of this course is to give you an idea of the possibilities of Etching and a thorough introduction to working with dry-point engraving, hard grounds/soft grounds and of course a printing press.
The workshops require a basic knowledge of drawing/image production skills (photography, collage...etc) and a love for process and learning.
A follow up course can then be added during which we will cover the tonal components of Etching (Aquatinta)
Requirements:
+ No previous printing skills are required, everyone is invited to join!
+ Students are asked to bring along some research and/or images to work from. These could be drawings, magazine clippings, books, photographs – anything that'll inspire you.
+ Basic tools provided (tools, solvents, acids and inks), all you need is clothes that you can dirty and/or an apron.
+ Zinc plate (A5) and printing paper are to be purchased through the instructor or purchased in advance at the appropriate store (e.g. Boesner or Modulor) - contact me after signing up and we will organise it together :-)