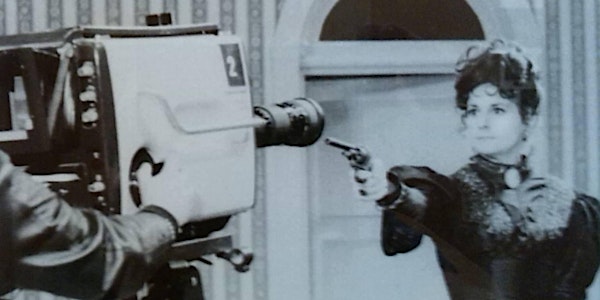 Pretty Woman / That's not my name (Nana Melling, Anne Mahlow)
Der Diskurs-Video-Walk Pretty Woman / That's not my name setzt sich mit den Erzählweisen und Machtmechanismen in Hollywoodfilmen auseinander
About this event
[English below]
Liebe Nachtschwärmer:innen,
Der Diskurs-Video-Walk Pretty Woman / That's not my name, der sich an der Schnittstelle zwischen feministischem Diskurs, ortsspezifischer Performance, Film und Aktivismus bewegt, setzt sich mit den Erzählweisen und Machtmechanismen in Hollywoodfilmen auseinander. In Relation dazu wird das Phänomen des Gaslighting gesetzt, d.h. die psychische Gewalt, mit der Personen gezielt desorientiert, manipuliert und in ihrer Realitätswahrnehmung verunsichert werden. Das (fast gänzlich) männlich dominierte Narrativ und die einseitige Darstellung von Frauen wird im Walk thematisiert und in einen anderen Kontext gesetzt. Dabei spielt die Romantisierung und Verschleierung von übergriffigem Verhalten, Sexismus, Stalking und sexualisierter Gewalt eine zentrale Rolle. Das Projekt stellt sich der Frage: Welchen Einfluss haben Hollywoodfilme auf unsere Sozialisation, auf eine Normalisierung von Rollenbildern und Verhaltensmustern? Für dieses sich beständig erweiternde Archiv feministischer Gegenerzählungen, laden wir u.a. Theoretiker*innen, Künstler*innen, Psycholog*innen, Selbstverteidigungstrainer*innen und Journalist*innen ein, um in Form eines Video-Beitrags ihre Perspektiven zu verdeutlichen. Mit den verschiedenen diskursiven Interventionen dieser Kompliz*innen wird der Blickwinkel der Frauen in den Filmszenen eingenommen und dem männlich dominierten Hollywoodnarrativ eine feministische Position entgegengesetzt. Bei einem Spaziergang im öffentlichen Raum, ausgestattet mit Tablets, werden diese Gegen-Erzählungen im Rahmen des Diskurs-Video-Walks sicht- und hörbar. Es werden dabei Orte und Initiativen in Bornheim aufgesucht und vorgestellt, die im Zusammenhang mit sexualisierter Gewalt gegen Frauen sowie feministischem Empowerment stehen. Mit einem Diskurs-Video-Walk, zwischen Flâneuserie und Demonstration, eignen wir uns den öffentlichen Raum (wieder) an – mit Filmen und Stimmen, die die Perspektiven von Frauen sichtbar machen.
Der Walk führt euch durch Bornheim, Frankfurt am Main. Ihr könnt ihn allein, zu zweit oder mit eurem Haushalt (unter Vorbehalt und abhängig von den zum Zeitpunkt gegebenen Corona-Verordnungen) begehen. Ihr braucht für den Walk ein Tablet, das ihr gegen einen Pfand (Lichtbildausweis) an der ersten Station für den Walk bekommt. Wenn ihr euch erfolgreich registriert habt, könnt ihr euch in einen Doodle eintragen und euch so einem Zeitslot zwischen Samstag, den 22.5. und Montag, den 24.5. zuteilen.
Abhängig von der jeweiligen Corona-Situation, kanst du den Walk alleine, zu zweit oder mit deinem Haushalt machen.
Die Videos und Interviews, die ihr während des Walks sehen und hören werdet, sind auf Deutsch. Technischen Support erhaltet ihr bei Bedarf per E-Mail an tech@nocturnal-unrest.de.
Es besteht jederzeit die Möglichkeit, eine Person aus unserem Awareness-Team anzusprechen. Hinweise dazu werden dir per Mail zugeschickt.
Wir haben etwas vergessen? Ihr habt Fragen oder möchtet Bedarfe/spezifische Bedürfnisse anmelden? Dann schreibt uns bitte eine E-Mail an access@nocturnal-unrest.de und wir kümmern uns darum!
Pretty Woman / That's not my name ist eine Veranstaltung im Rahmen des queer-feministischen Festivals Nocturnal Unrest, das vom 20.-24. Mai 2021 stattfindet. Mehr Infos gibt's auf: nocturnal-unrest.de
Wir empfehlen die Veranstaltungen wie alle anderen auf unserem Festival, ab 16 Jahren zu besuchen.
[English Version]
Dear Night Owls,
The discourse-video-walk Pretty Woman / That's not my name, which moves at the interface between feminist discourse, site-specific performance, film and activism, deals with the narrative modes and power mechanisms in Hollywood films. The phenomenon of gaslighting is set in relation to this, i.e. the psychological violence with which people are deliberately disoriented, manipulated and their perception of reality unsettled. The (almost entirely) male-dominated narrative and the one-sided portrayal of women is addressed in the Walk and placed in a different context. The romanticisation and concealment of assaultive behaviour, sexism, stalking and sexualised violence play a central role. The project poses the question: What influence do Hollywood films have on our socialisation, on a normalisation of role models and behaviour patterns? For this constantly expanding archive of feminist counter-narratives, we invite theorists, artists, psychologists, self-defence trainers and journalists, among others, to clarify their perspectives in the form of a video contribution. With the various discursive interventions of these accomplices, the perspective of the women in the film scenes is taken and the male-dominated Hollywood narrative is countered with a feminist position. During a walk in public space, equipped with tablets, these counter-narratives become visible and audible within the framework of the discourse video walk. Places and initiatives in Bornheim that are connected to sexualised violence against women and feminist empowerment will be visited and presented. With a discourse video walk, between flâneuserie and demonstration, we (re)appropriate public space - with films and voices that make women's perspectives visible.
The walk takes you through Bornheim, Frankfurt am Main. You can walk alone, in pairs or with your household (subject to the Corona regulations in force at the time). You will need a tablet for the walk, which you can get for a deposit (photo ID) at the first station for the walk. Once you have successfully registered, you can enter your name in a doodle to choose a time slot between Saturday 22 May and Monday 24 May for your walk.
According to the current Corona-Situation you can do the walk alone, with one other person or you household.
The videos and interviews you will see and hear during the Walk will be in German. If needed, you will get technical support via E-Mail to tech@nocturnal-unrest.de.
There is always the possibility to approach a person from our awareness team. Instructions will be sent to you by email.
Have we forgotten something? Do you have any questions or would you like to register a specific requirement? Please write us an e-mail to access@nocturnal-unrest.de and we'll take care of it.
We are really excited and look forward to seeing you,
Your nOu team
Pretty Woman / That's not my name is an event in the framework of the queer-feminist festival Nocturnal Unrest, which takes place from 20-24 May 2021. For more information: nocturnal-unrest.de
Like the rest of the events at our festival, we recommend attending this event from the age of 16.