Presentation Zen for Business in Germany
Mo., 07.11.2016, 09:00 Uhr – Di., 08.11.2016, 17:00 Uhr MEZ
Eventinformationen
Veranstaltungsort

Frankfurt am Main

Konrad-Adenauer-Straße

60313 Frankfurt am Main

Germany

Wer von meinen Freunden geht hin?
Beschreibung
ABOUT GARR REYNOLDS AND PRESENTATION ZEN
Garr Reynolds is a best-selling author, designer and professor based in Japan. He began the Presentation Zen blog in 2005, and published the first edition of the Presentation Zen book in 2008, followed by the highly successful Presentation Zen Design and The Naked Presenter. Garr's approach takes lessons and principles from Japanese culture, particularly restraint, simplicity and naturalness, and applies them to typical presentations given in conferences and the workplace. The result is a refreshingly new, more enjoyable and more effective way of presenting.


TRAINING CONTENT DAY 1 (7.11.2016)
During day one, you will learn how to apply Presentation Zen in a professional environment, how to overcome objections and obstacles, and how to build a presentation using the Presentation Zen approach and some powerful new techniques developed by Ideas on Stage.
It is possible to book Training Day 1 (7.11.2016) separately!


TRAINING CONTENT DAY 2 (8.11.2016)
If you choose to attend both days, then on day two you will learn to finalise and deliver your new-style presentation, and leave with personalised advice on how to improve your delivery and make a stronger impression on your audiences. Both days are full of practical exercises and video examples, and make for an enjoyable, fulfilling course with takeaways you can apply immediately at work. Lunch and refreshments are included. There is no need to bring along your portable Computer or tablet. You will be designing presentations during the day, but you'll be more creative without your electronic gadgets.
presentation training in english
ABOUT THE TRAINER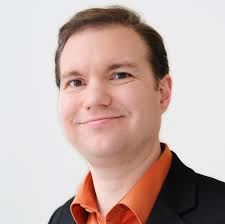 PHIL WAKNELL This seminar will be led by Phil Waknell, co-founder and Chief Inspiration Officer at Ideas on Stage. Apart from his many years of experience with Ideas on Stage and its leading blue-chip clients, Phil teaches presentation skills at HEC Paris Executive Education, the world's leading executive business school, and was featured in Garr's third book The Naked Presenter. He is co-author of the forthcoming book The Business Presentation Revolution, and is a frequent keynote speaker on the new way of presenting.
ABOUT IDEAS ON STAGE
Ideas on Stage is the leading international presentation specialist, helping businesses and speakers across the world to create and deliver fantastic presentations. We have been running events and seminars with Garr Reynolds since 2010, and in 2015 we worked together with Garr to create Presentation Zen for Business, the only official Presentation Zen training course, delivered exclusively by Ideas on Stage across Europe and North America.
ABOUT THE ORGANIZER AND CO-TRAINER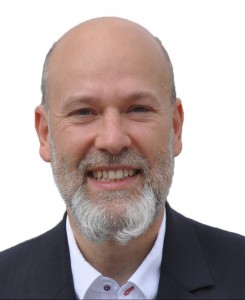 MATTHIAS GARTEN is the organisator of the Presentation Zen training in germany. Degree in industrial computer scientist Matthias Garten is the leading expert for innovative presentation and is considered as the "Pope of PowerPoint". He is Chief Officer Presentation , entrepreneur, top speakers, top trainer, best selling author, organizer of the world's unique Presentation Rocket Day and publisher of the annual Presentation Trend Reports . With the team of his presentation agency smavicon Best Business Presentations, he has successfully created, accompanied and supported for over 15,000 presentations for over 150 industries.
For more information please visite: http://www.smavicon.de/presentation-zen/
Datum und Uhrzeit

Veranstaltungsort

Frankfurt am Main

Konrad-Adenauer-Straße

60313 Frankfurt am Main

Germany