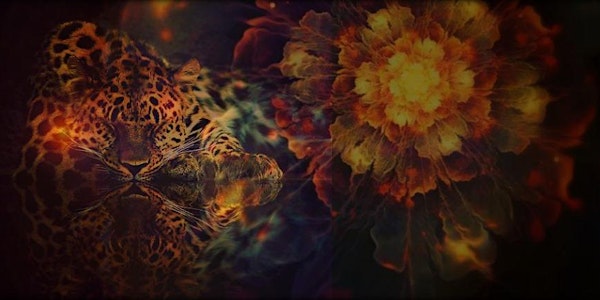 Power Animal Dance - a shamanic dance ritual
Ancient shamans, medicine people and priestesses used movement as a divine dance to connect to the great Spirit.
Zeit und Ort
Veranstaltungsort
Life Artists Creators Hub Milastraße 4 10437 Berlin Germany
Karte und Wegbeschreibung
Rückerstattungsrichtlinie
Kontaktieren Sie den Veranstalter, um eine Rückerstattung anzufordern.
Zu diesem Event
2 Stunden 30 Minuten

Mobile E-Tickets
This is a Trance Dance Evening.
You will go on your OWN shamanic DANCE JOURNEY!
You will dance blindfolded.
It is an experience to (re)-awake our OWN body wisdom.
This Dance Journey engages in the 4 Level of perceptions through 4 different Archetypes; the Serpent, the Jaguar, the Hummingbird and the Eagle. You will dance through, with and experience the strength of every power animal:
1.) The Serpent is the physical Level; our body. She shed her skin once.
You will shed your old skin - you go through your own physical movements in order to shed everything that is not serving you anymore.
2.) The Jaguar is the mental/emotional Level; she crunches heavy energies and help us to release and cleanse ourselves
3.) The hummingbird is the Level of the Soul; it is the (re)-connection to our own beauty within. You connect to your soul.
4.) The eagle is the energetic realm; it is pure freedom and the connection to Great Spirit. In this part of the dance journey you can receive the blessings of the upper world and visions. This is the moment of transformation.
You will dance and journey through these 4 Levels of Perceptions.
The music and the dance brings you in an altered state of consciousness. You can find answers during your dance journey. The dance includes free & spontaneous movements, your body wisdom will awake, rhythmical music, breathing, focused intention and healing sounds.
Ancient shamans, medicine people and priestesses used movement as a divine dance to connect to Spirit, cleanse themselves from "negative" thoughts and strengthen their clarity and wisdom and then source from the Sacred. In this altered state of consciousness you can embody your medicine and Visions.
This Dance Ritual happens in a safe Space.
There will be an Opening Circle and a Sharing circle at the end of the dance. There will be 20 min. of Integration Time.
IMPORTANT:
Participation in the event is generally at their own risk. Please do not bring any valuables with you. Liability for damage and / or loss to and from brought objects is not accepted. Any chronic or acute health issues must be reported before the event, at the latest, on site. We reserve the right to refuse participation in cases of health issues.
This is not SHAMANISM. This is a shamanic Trance Dance Journey which contains shamanic elements. Everything that happens or shows up during the Dance is part of YOUR journey and maybe a possibility for growth.
Cost: 25,- Euro
Reducued Price: 15,- Euro