Dieses Event ist beendet.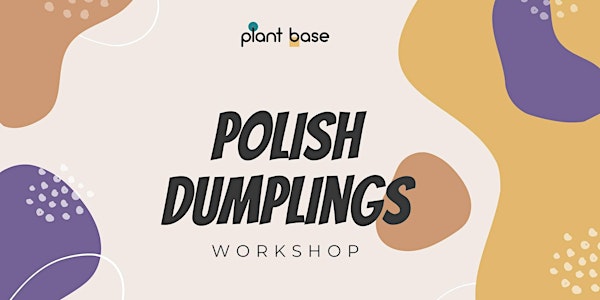 Polish Dumplings Workshop - vegan
Learn to make polish dumplings - veganized!
Zeit und Ort
Veranstaltungsort
Plant Base Prenzlauer Allee 208 10405 Berlin Germany
Karte und Wegbeschreibung
Rückerstattungsrichtlinie
Kontaktieren Sie den Veranstalter, um eine Rückerstattung anzufordern.
Zu diesem Event
If there is one thing everybody knows about polish food it's the pierogi - delicious traditional dumplings. Come by and enjoy them - VEGANIZED - cause who said vegans have to miss out on anything?
Pierogi are the flag dish and the absolute pride of polish cuisine. Join our workshop to enjoy the flavor of those delicious dumplings and learn how to make them from scratch!
The workshop is interactive and hands-on - you will make your own dough and dumplings, cook them and enjoy freshly made (dinner time, yay!). You can also bring some tupperware and take leftovers home. Naturally, you'll be provided with everything you need and guided step by step so that you can make pierogis yourself any time you want.
You will also get how-to handouts, ideas for other fillings and insider tips that will speed up and ease the dumplings making process.
*The workshop is in English*
*** Please purchase carefully as there are no cancellations or refunds. The tickets are non transferable to other events. Can't join afterall? Try selling your ticket or give it to a friend! ***