Description
SIBB Project LOOKOUT & Polish Tech Night has the pleasure to invite You - in cooperation with Messe Berlin - to conhIT 2018 for an Official Polish Business Tour.
When?
18th April at 12:00 (Noon)

Where?

Messe Berlin / Eingang Süd (Southern Entrance)

What?
Official Business Tour with a guide through conhIT 2018 starting at 12:00, incl. free one day Visitor Tickets.

We will be welcome by the representative of conhIT 2018 and will be shown around the exhibition halls incl. The Startup Café and Mobile Health Zone.
We will visit the "Polish Corner", where four Polish innovative startups (two finalists from Polish Tech Night) are presenting their high-tech solutions.
The end of the tour is planned at the booth of Germany Trade & Invest, where you can get all relevant information about the German Health Market.


Afterwards you can either visit the congress and fair show by yourself or visit the following interesting points with us:
02:00 p.m. to 03:00 p.m.
How to acces the German Market? Speakers:
Julia Pietsch | GTAI

David Schärf | OneLife Health GmbH

Bent Johnsen | EMPERRA GmbH
03:45 p.m. to 04:45 p.m.

Meet the newest startups on the conhIT mobile health ZONE!
As part of the conhIT 2018, the cluster HealthCapital Berlin-Brandenburg and Health 2.0. Berlin organise the 5th "Digital Health Startup Showcase". In a 10-minute pitch, new startups can make themselves known to the professional audience. Apply online until March 30th to introduce your startup.
from 05:45 p.m.
Visit to joint booth of the Cluster HealthCapital Berlin-Brandenburg at conhIT 2018 in hall 3.2, booth D104. We invite you to find out about the latest news from the Berlin-Brandenburg health IT scene and to network at a subsequent get-together. Light food and drinks will be provided.
About conhIT: Trade Fair - Congress - Academy - Networking
The decision makers of Health IT will come together at the conhIT – Connecting Healthcare IT. Europe's leading Health IT event will take place April 17th to 19th, 2018 on the Berlin Exhibition Grounds. Along the entire value chain it shows how modern IT can improve Healthcare quality and support institutions in competition.
Europe's Leading Health IT Event.
More than 9,500 participants (10 percent increase compared to the previous year) from 19 countries were informed about current trends in Health IT in 2017.
A unique combination of Trade Fair, Congress, Academy and Networking Events, conhIT is the ideal platform for establishing and cultivating business relationships, for keeping informed about developments in this sector, and for discussions.

International Networking possibilities at conhIT 2018: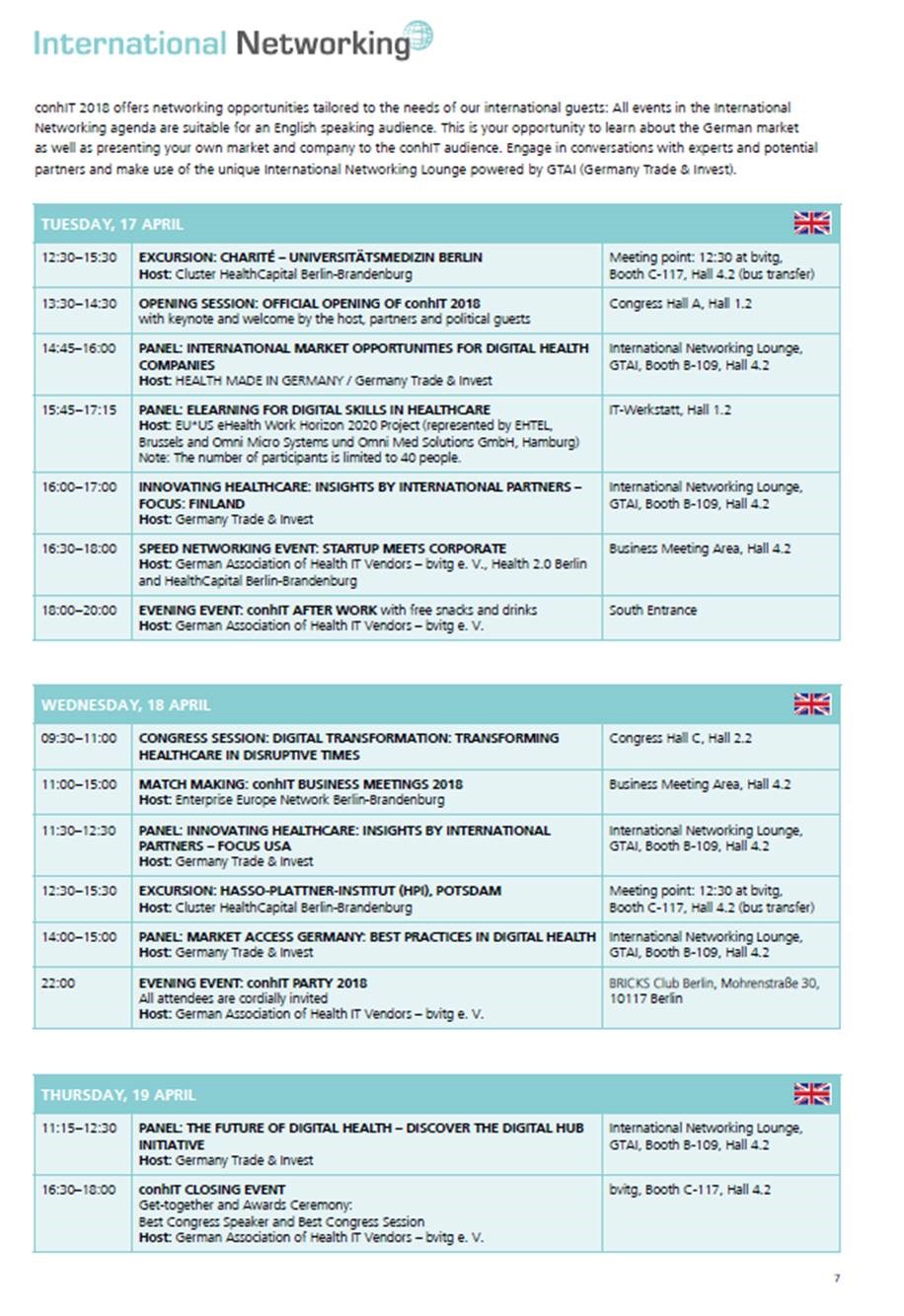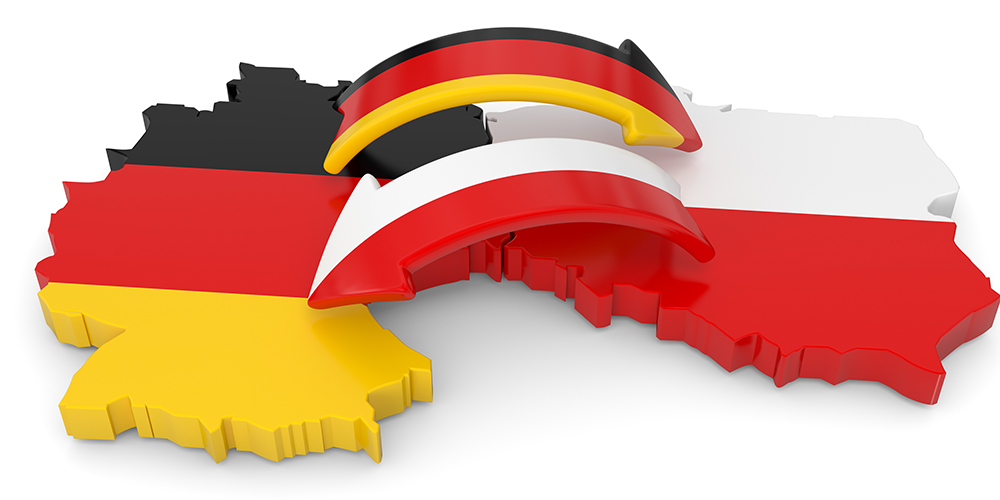 Partner of the Visit:

Projekt LOOKOUT wird durch Mittel des Europäischen Fonds für Regionale Entwicklung (EFRE) gefördert: