Dieses Event ist beendet.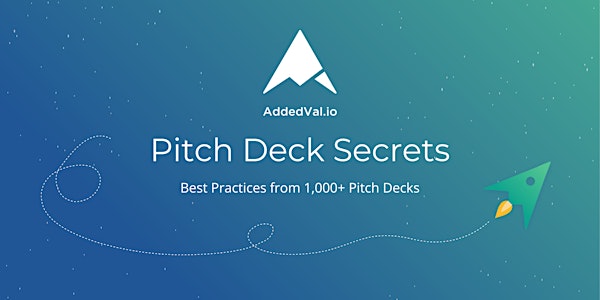 Pitch Deck Secrets - Best Practices for Startup Founders
Pitch Decks are hard to get perfect? Good news, they don't need to be, if they follow certain best practices (and have a traction slide)...
Rückerstattungsrichtlinie
Rückerstattungen bis zu 7 Tage vor dem Event
Zu diesem Event
There are hundreds of good pitch decks available online that you can get inspiration from. But actually building your own deck and getting everything right is harder than it looks.
Instead of just copying other people's decks, take a step back and learn a few basic (but important) concepts behind great decks.
Like how to capture your reader's attention with a specific and easy-to-understand problem slide.
Like how to use numbers for the greatest effect.
Like how to make even your slides' headlines count.
And much more.
Deepen your understanding about how to build a winning pitch deck.
Bring your own pitch deck, if you like - and ask your own specific questions.
Just get better at pitch decks.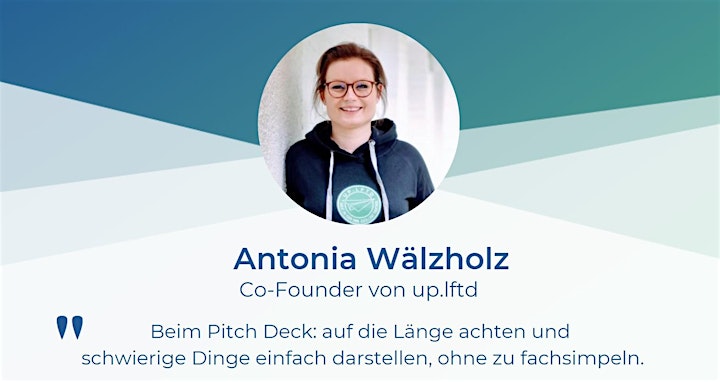 Program:
9:00 - 9:30 am: Pitch Deck Best Practices - presentation by Susanne
9:30 - 10:00 am: Questions, bring your own pitch deck, learning from each other
Frequently Asked Questions:
IRL or Virtual? Virtual, a Zoom video call.
Who else is coming? Mostly early stage startup founders from Germany.
Tech stack? A stable internet connection and the Zoom software.
Datenschutz
Die Daten deiner Anmeldung werden von der startupdetector UG (haftungsbeschränkt) im Rahmen deiner Teilnahme an dieser Veranstaltung verarbeitet und gespeichert.
https://www.addedval.io/datenschutzerklaerung/