Description
Join PerkinElmers' VIP Event at the Le Jeu de Paume Restaurant!
It is our pleasure to invite you to our exclusive evening event where you will have the opportunity to network with our team of Inorganic product specialists and your peers whilst enjoying a wonderful view of the park, from Le Jeu de Paume restaurant.
The evening will commence with a local wine tasting and canapés, followed by a delicious contemporary three course dinner from Chef José Aniceto. This will of course be accompanied by a range of refreshments and light entertainment, the perfect end to a long day at the conference.
As we have exclusive use of the restaurant with a fixed number of places available, please be aware that there is a maximum of 3 guests per company. Let us know if you will attend our free of charge event by clicking on the green register button.
We are looking forward to welcoming you as our guest!
Best Regards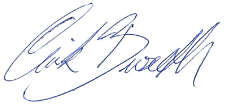 Erik Buseth and your PerkinElmer Team