Location
Museum of St. Anton
Rudi-Matt-Weg 10
6580 Sankt Anton am Arlberg
Austria
Description
Join PerkinElmers' VIP Event at the famous St. Anton Ski Museum!
This is your personal VIP invitation to join us at our EWCPS Evening Event. A great opportunity to meet and chat with our Inorganic Specialists as well as networking with your piers.
A wonderful and well-known location with the opportunity to take a tour of St Anton's famous Ski Museum - there will be delicious food served along with some light entertainment - the perfect combination for having a great evening after the long conference day.
We have exclusivity to the St. Anton ski museum with a fixed number of participants so please secure your seat and registering free of charge by clicking on the green register button to let us know you will attend.
We are looking forward to welcoming you as our guest!
Best Regards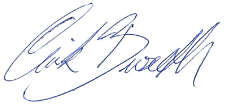 Erik Buseth and your PerkinElmer Team