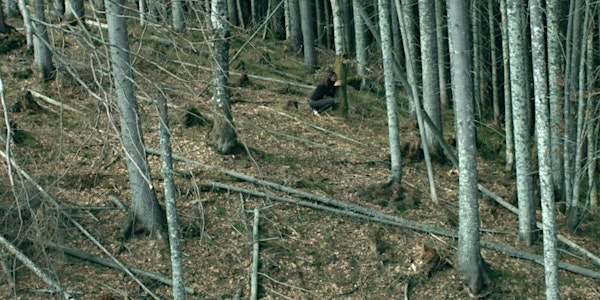 Performative landscapes - performance art workshop by Tetiana Kornieieva
This workshop is for people who want to feel the presence of the moment and also explore something new about the city.
When and where
Location
Berlin Herzbergstraße 10365 Berlin Germany
About this event
The workshop is dedicated to the idea of performative architecture. During the workshop we will explore our organs of feelings and use them for understanding a space deeply. Often, walking around the city, we don't remember the small changes, which appears every day. In general, we notice seasons changing and when something happens around us. But even cityscape has own smell, taste, texture, image and sound. Usually we don't get into the details, forget about the smells and textures. We will explore the space with only one main organ of feelings, start to be slow and notice small and at first view not meaningful things and create a new image of cityscape and souvenirs (memories) of the space.
When
14th of July 2021 from 19:00 to 22:00.
Where
public space (to be defined).
Audience
The minimum age to participate is eighteen years old. Minimum 7 participants.
Disclaimer
The participants could experience deep states of mind. The artist is not liable for any uncomfortable feelings or similar that could happen to you. Please, take part in it by your responsibility and enjoy the experience.
The workshop is conceived and led by Tetiana Kornieieva.
Tetiana Kornieieva
Kyiv, Ukraine
https://www.instagram.com/kornieieva_tetiana/
Tetiana Kornieieva works with installation, performance and video art.
Education: National Pedagogical Dragomanov university (cultural studies) and Kyiv state academy of Decorative Arts and Design M. Boychuk (monumental painting).
Additional education: Open Art School - contemporary art; School of Visual Communication - graphic design and illustration; Studio. doc The Sergey Bukovsky film programme - documentary filmmaking. In her work, Tetiana explores the topic of personal boundaries and the relationship of the subject with the Other. He works with the theme of performative architecture, exploring the interactions of the subject and architecture / landscape as the Other. Since 2017, she is a co-founder of a group of performers Live Art Lab, based in Kyiv. The group works with topic of private and public spaces. Tetiana was a participant of festivals Riga performance festival (Latvia), Carbonarium performance festival (Kyiv, Ukraine), ZABIH performance festival (Lviv, Ukraine), Look at this Vulva: woman art festival (Vienna, Austria).