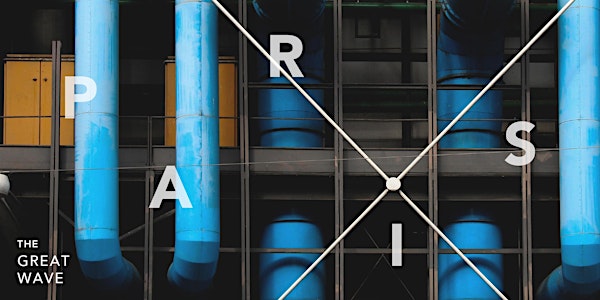 Panache | Paris hub at The Great Wave
Hosted by Stéphanie Ampart and Rémi Sabouraud En présentiel (ou on line) sous réserve des restrictions sanitaires
When and where
Location
Remix Coworking 24CPE - Paris 10 24 Cour des Petites Écuries 75010 Paris France
About this event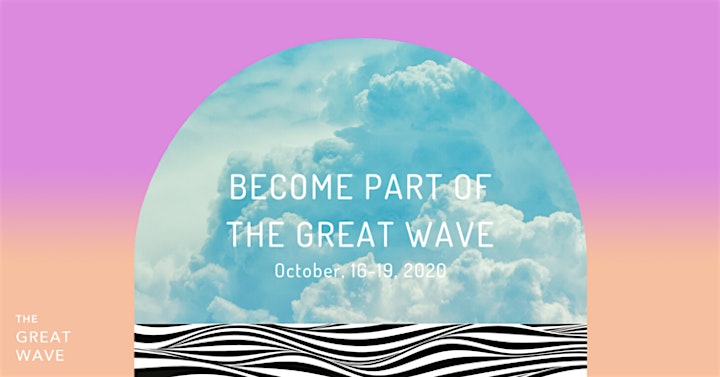 Le Panache sous toutes ses formes. Venez gouter au coeur de Paris à l'esprit unique de cette élégance courageuse et voir comment l'appliquer dans votre vie.
Is the new wa(y)ve: Panache? Explore!
Laissez vous tenter par un programme surprise, des invités inattendus et l'art d'accueillir l'inconnu chez Remix Community.
Apéro Opening
Partage de vision, interprétations, définitions et déclinaisons du Panache. Surprise guest & mapping social interactif. What is really this so frenchy idea? Let's create a common definition and spread it all around the world!
Play with le Panache
Expériences et rencontres autour de la prise de risque et du courage, de l'écriture et de l'inconnu. How about trying a fencing class, love writing, or meeting a surprise guest?
Transition Food (dîner expérientiel par l'artiste Côme di Meglio) 7:00 PM - 9:00 PM
Play with Courage, expérience et performance autour du Panache oral et écrit (Rémi Sabouraud et le collectif Panache) 7:00 PM - 9:00 PM
Panache Party (@lappartchezmoi) en live et distanciel 9:00 PM - 11:00 PM
Live musique et cinéma de la collection Petites planètes par Priscilla Telmon et Mathieu Moon Saura 9:00 PM - 11:00 PM
La beauté du geste et le soin de soi
Ateliers artistiques et corporels pour reprendre son temps. Take some time for you with self-empowerment sessions.
Gestes en beauté (Free dance) 10:00 AM - 11:00 PM
La Beauté du geste par l'artiste Eloi Saint Bris 11:00 AM - 12:00 PM
Panache en vibrations : Satkara, Gongs et bols tibétains par Valérie Lombard & Nico Schwalbe 12:00 PM - 1:00 PM
Expérience narrative dans l'atelier et avec l'artiste Rachel Marks 1:00 PM - 3:00 PM
Panache insider, a curious flow experience
Durant toute une matinée, faites entrer le Panache Créatif dans vos organisations. Battle d'idées, duels d'éloquence et rencontre avec de jeunes Cyrano, porteurs de projets à accompagner. This monday is about letting Panache influence your business, develop your verbal skills, learn to say "No thanks" and help young entrepreneurs.
Paris Hub fait partie de House of Beautiful Business 2020 - The Great Wave , le premier festival virtuel et présentiel qui connectera des milliers de personnes autour du monde pour explorer la beauté et se réinventer du 16 au 19 octobre 2020.
Pour réserver votre place get your The Great Wave pass puis connectez vous sur le site d'Enventbrite. Pour des raisons sanitaires, les espaces présentiels seront restraints, premier arrivé, premier servi.
Virtuel et présentiel, global et local, l'intérieur et à l'extérieur, en ville et à la campagne, seul et ensemble, The Great Wave est un festival extraordinaire pour une période extraordinaire. Découvrez le programme ici.
The Great Wave est une création de House of Beautiful Business, un think tank global et une communauté destiné à rendre les humains plus humains et le business plus beau.
Une question ? Contactez nous sur collaborate@thebusinessromanticsociety.com