Sales Have Ended
Ticket sales have ended
We are very happy that you will be our guest. On the day of the event we will send the link to the session to you. LOVE Eli and Maren with Arjanna and Nele
Sales Have Ended
Ticket sales have ended
We are very happy that you will be our guest. On the day of the event we will send the link to the session to you. LOVE Eli and Maren with Arjanna and Nele
"WHAT IF THERE WAS NOTHING WRONG WITH YOU?" with Palma Michel
About this Event
Many of us believe that our experience is determined by external circumstances. As a result we are often falling into the 'I will be happy when...' trap, believing that we will be happy when we have found our purpose, the ideal partner, a successful career, and we feel like victims of our circumstances.
If you have done any self development work, you are likely to already know that.
However, you probably also believe that you need to work on yourself in order to find inner peace, enter into a fulfilling relationship and unlock more of your potential.
Palma is here to give us a mind-boggling perspective: what if you were already whole and there was nothing you needed to fix or do?

ABOUT PALMA MICHEL
Palma works at the intersection of high performance and peak wellbeing. She advises organizations and individuals on successfully navigating the space of not knowing.
Palma is a sought-after mindful leadership advisor, transformational coach, mindfulness teacher and public speaker. Her work is based on the assumption that you are already whole and that we are all one. Palma's global clients include CEOs, founders, philanthropists, start-ups, universities and multinationals like CNN, Facebook and PWC. She also supports many clients who have been diagnosed with life threatening illnesses or burnout.
Palma strongly believes in giving back and has been supporting a number of impact accelerators on a pro bono basis. Her volunteering work with the mental health charity Mind and St Joseph's hospice gives her a unique perspective on living life right now with purpose and meaning.
As the host of the Explorer's Mind Podcast, she has deep conscious conversations with people who have gone into uncharted territory and achieved impossible dreams. Palma´s first book The Authority Guide To Mindful Leadership offers simple evidence-based techniques to manage yourself and others and effect positive change during times of uncertainty.
Palma's meditations are featured on two of the most popular meditation apps Muse and Insight Timer. Her work has been featured in publications like the Guardian and the Sunday Times Style.
CONTENTS OF THE SESSION
DIVE IN: Dive into the topic together with Palma.
TO YOU: Meditation exercise to prepare for the breakouts.
TOGETHER: Small breakouts among you - a safe space to exchange experiences, thoughts and ideas in small groups.
BE GUIDED & GROW: Q&A and reflections with Palma.
Although Palma will speak English, feel free to ask your questions and discuss in German if that's easier for you.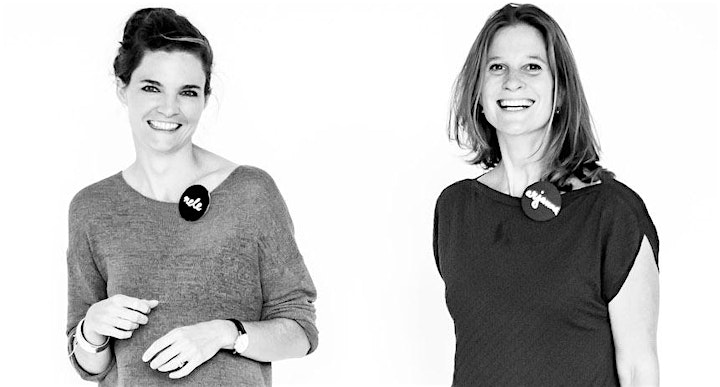 WITH US
Nele Clüver and Arjanna van der Plas, co-founders of the WOMEN'S HUB in Zurich, will be your hosts for this event.
We, WOMEN'S HUB founders Maren and Eli, will welcome you and attend the session as well.
We are looking forward to seeing you! We are all sisters - now more than ever.
Love,
Arjanna, Nele, Eli & Maren

ABOUT WOMEN'S HUB SESSIONS