Description
In October 2017 P3 Group hosted the first Connected Car Experience Days in Berlin.
120 visitors were experiencing connected services in 10 vehicles with all peripheral devices attached. The three-day event was visited by employees of eight OEMs as well as by journalists and students.
---
In 2019 P3 is bringing the event back with another set of the newest connected cars (e.g. MB A-class, Audi A8, Volvo XC40, ...).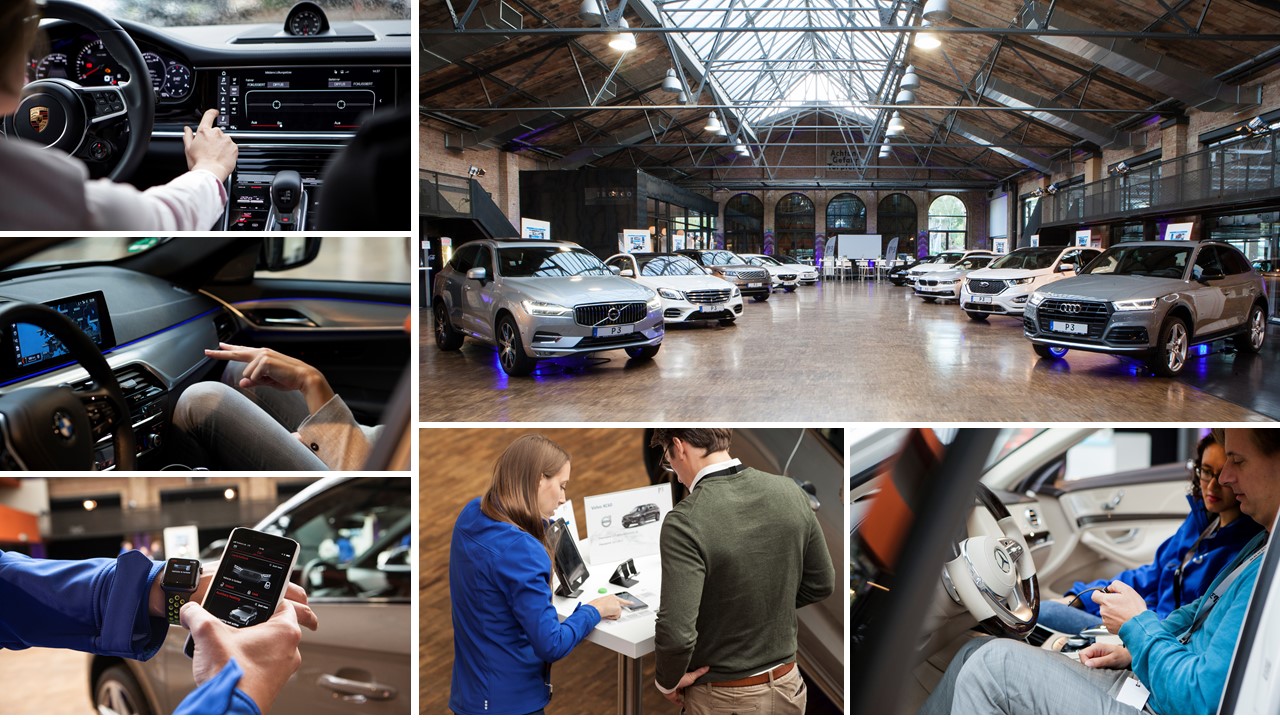 ---
Exclusive Slots:
A personalized live experience for your colleagues and yourself with one P3 expert at each car guiding through the vehicle and its services. There will be five available slots to choose. (Tickets can be purchased directly from P3)
Public Slot:
Single entry on the 14th of February to test and experience the connected cars in a non company-specific setting that also gives the chance for business networking. P3 experts will be available at each car. (Tickets can be purchased here on this website)

---
For detailed information and impressions, please visit our WEBSITE.