Description
Price includes 19% VAT / Mwst.
Your app is slow, how do you fix it? This workshop gives you a practical introduction to analysing and optimising applications on the JVM (Java/Scala/Clojure). Understanding performance characteristics of applications can be tricky. We will work from a practical perspective providing practical advice on finding and addressing performance issues. Exploring both macro and micro optimisation techniques. The goal of this workshop is not only to provide information, but practical experience of optimising application using profiling and analysis techniques.
This course consists of one evening session:
Thursday 6th July 2017 - 6pm - 9pm CET
STUDENT PREREQUISITES
Laptop, basic java/ide skills.
COURSE LEVEL
Intermediate
COURSE DURATION
One half day session (3 hours)
- - - - - - - - - - - - - -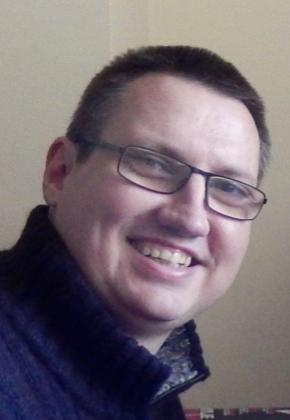 Rory has recently founded Scalanator.io working to build a better Scala learning platform. Previous to that is Rory has earned a PhD in Distributed Systems and has spent too long fixing other people's software in large corporate environments. Rory is passionate about creating better software through tooling and education, he is involved in a number of open source projects, but mainly focused on Ensime, providing Scala editor support to your favourite text editors.
- - - - - - - - - - - - - -
Endoctus Academy will provide the space, food, drinks & fun. We strongly believe in open source and support open source software communities. You can strongly support this and buy a Supporter Open Source Software Ticket. Then your ticket money will be donated directly in a open source software community project chosen by the teacher.
When you have any questions, please contact us academy@endoctus.com
Visit us: www.endoctus.com | Twitter: @endoctus | Facebook: /endoctus academy | Meet us: Codeathletics
------------------
CODE OF CONDUCT
This event is open to anyone.We believe in diversity. We want people from every culture and country to enjoy our academy, regardless of religious beliefs, physical appearance or sexual orientation. We will do our best to support you regardless of your spoken language or needs, and provide a platform for everyone to learn in harmony.

We believe in gender equality. We will make a special effort to ensure our teaching staff are represented by all genders.

We strongly believe that Endoctus Academy should provide a platform for everyone, without exception, to express themselves on technical topics. Everyone's opinion matters, and everybody is welcome to share their ideas. This is why we put such a strong emphasis on the conversational elements of our workshops. That said, we encourage constructive discussion and we kindly ask attendees to leave any inflated egos at home.

To summarise, Endoctus Academy is dedicated to providing a harassment-free experience for everyone, regardless of gender, gender identity and expression, sexual orientation, disability, physical appearance, body size, race, or religion (or lack thereof). We do not tolerate harassment of participants in any form.

Participants violating these rules may be asked to leave the academy without a refund at the sole discretion of the workshop organisers.