Location
United POP Amsterdam
1 Atlantisplein
1093 NE Amsterdam
Netherlands
Get first insights & inspiration for your career in music & media on campus.
About this event
In our on campus you get the opportunity to be inspired and to exchange ideas by numerous creatives.
The speakers include precisely those who work successfully in the industry every day and who can share their experience with you free of charge.
Agenda:
Overview of career opportunities at the United POP Academy
Lectures and workshops with our practical experts
Interactive Q&A session & exchange with creative people
Bachelor of Arts as a ticket to the international media industry
You can choose your individual program from more than a dozen workshops & panels on exciting topics from music, sound, marketing, management, voice, communication, design, fashion, makeup, games, film, photography & fitness!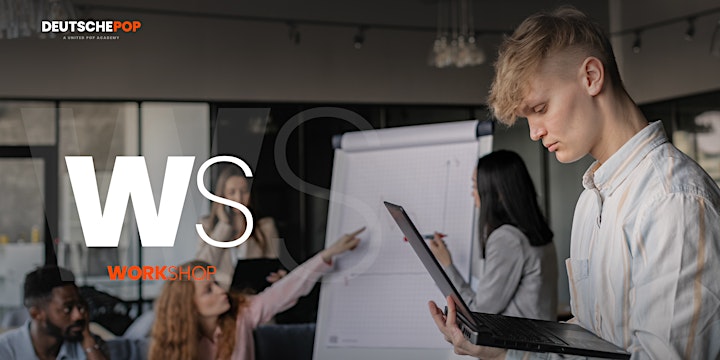 Workshop Learn how to create the next big event of tomorrow!
Do you have an idea for a successful event? Do you excel in bringing people together? You can make your dream come true by becoming an Event Manager, a professional figure that spans in the entire industry. This workshop gives you the foundations to understand what makes an event successful: it's not just the idea, but also understanding who your audience is, what their needs and interests are, building a coherent vision of what you want to do. And more: selecting the right venue for the event, getting the right technology at the service for it, navigating through budgets and sponsors, and thousands of more details that will make your journey towards the event exciting and challenging!
Identify what are the most important principles of event management;
Understand the entire life cycle of an event
Get the foundations of every step of an event: building your idea, understanding your audience, managing budgets, choosing the right venue, deal with technology, set up transportation and food and beverage, event production and follow up.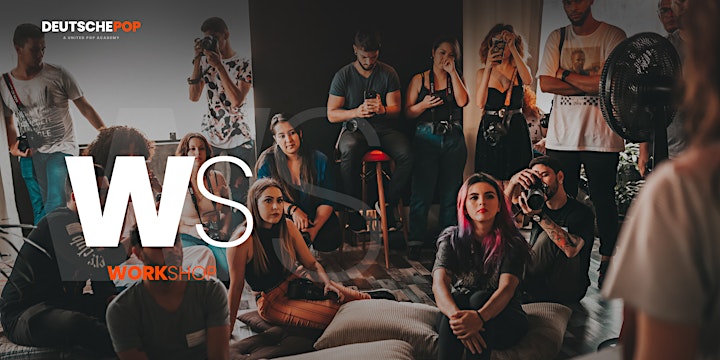 Workshop Learn how to transform your project in a work career!
Do you have a project idea in your mind that you dream to realize? Project management can help you! Understanding how to set up plans, guide teammates and how to manage changes, risks, and stakeholders, can set sail on your idea in making it successful. This workshop will give you the basics to understand what a project is and how project management is structured, gaining a deeper comprehension of what the role and the responsibility is of a project manager. Also, we'll introduce you to the many applications that project management has in every industry and the jobs you might pursue by becoming one.
Define what a project management is and describe what constitutes a project
Learn the life cycle of a project and explain the significance of each phase
Learn the core skills that a project manager should have to be successful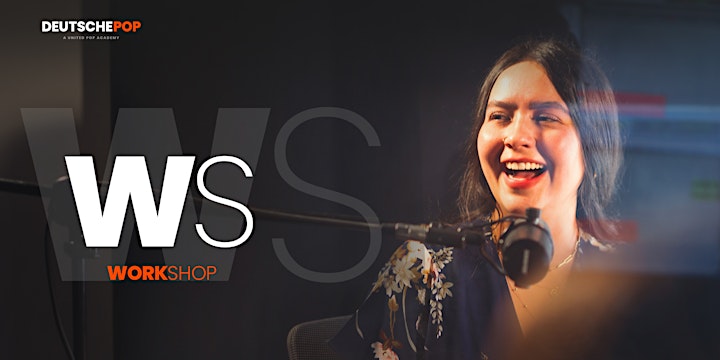 Workshop Have a good voice? Become a Voice Over Artist and learn how make money with your voice!
In this Photoshop text effect tutorial (or you can also call it typography tutorial), we will show you how to create text masking effect. Text masking is popular trend at the moment in graphic design. Here we will focus on entire word or phrase. Main focus is to put an image inside text and at the same also show subject outside text as well. We manage it by creating thin empty line between subject and word. Or using a solid background rectangular, filled with text. This pretty simple tutorial is easy to follow even if you are new to Photoshop, just take you time while selecting the images.
How to use the work with illustrator
How to combine typography and images
How to create stunning images for web design or graphic design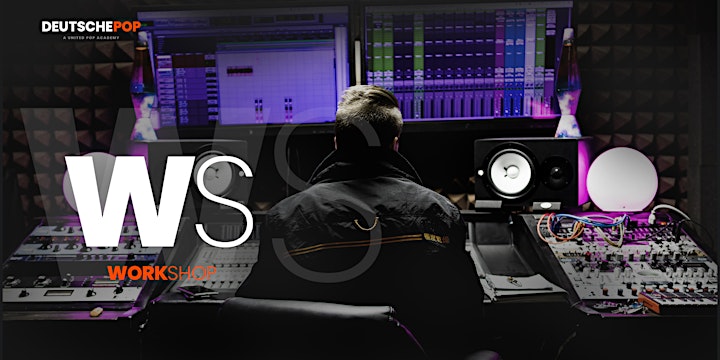 Workshop From demo to final master
In this workshop producer / engineer Idan Altman will walk you through his process of producing a song for an artist starting with a rough demo and developing it all the way to a final master.
Mixing and Mastering tips - how to correctly use Eq, Compression and Effects
Using reference tracks for inspiration
Vocal recording tips for home studios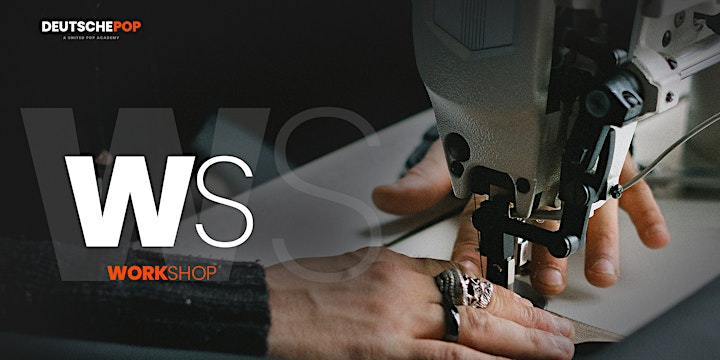 Workshop What kind of fashion designer would you be?
In this workshop we want to show you what kind of ways you can go in to with fashion, how you can design and that in this way you can learn what kind of fashion designer you would become.
You will learn how to create a concept by researching a subject that interests you. Like: politics, society, identity or something that comes to mind when we start the workshop. Or maybe something that fascinates you.
With this concept in mind you'll start designing in any way that you like. Collage, illustrator, drawing by hand or moulage. Everything is possible we want you to get familiar with different kind of ways to design and get your story across
In the end of the workshop you'll pitch your design to the others. You'll tell about your concept, why you choose that concept, what you want to tell with your design, how you would make it and in what kind of style the photoshoot would be. Think about typecast, styling, location.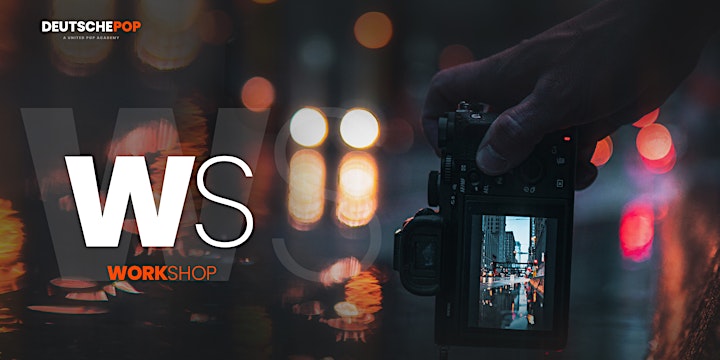 Workshop Black and white photography, a different way of seeing!
When color doesn't play a role in your photograph anymore, where do you look for?
"In this workshop we will look at how to strengthen your black and white photos. You will get amazing tips and tricks and we will go out and practice with them. You can follow this workshop with any camera, even your smartphone!
you will learn about several black and white photographers"
how to use light and shadow
which visual design elements to use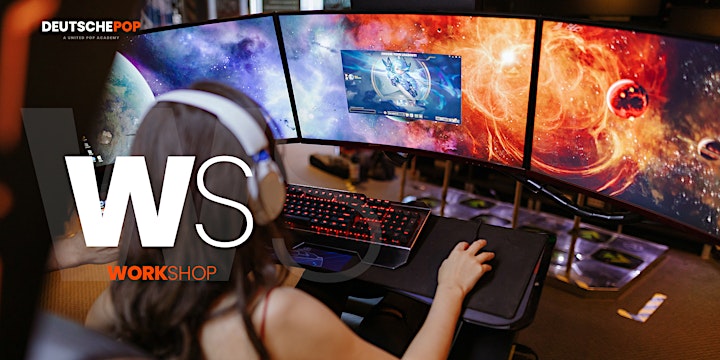 Workshop Intro to 3D
Unreal is to games what Nike is to trainers, over the last year Unreal Engine 5 has taken the digital production industry by storm and become a corner stone of the game, film and television industries.
In this workshop we will cover the basics of Unreal, navigating the workspace and setting up a scene with the Quixel Megascans library. By the end of this workshop you will walk away with a basic understanding of this great tool, the skills that go into making a game and (if you remember to bring a USB drive) a starting project that you can go on to refine.
Join me and take your first steps in creating your own digital world.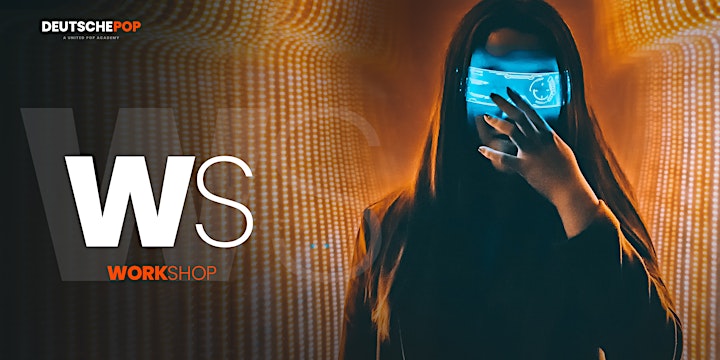 Workshop Intro to Unreal Engine
Every game needs assets, do you know how they're made? In this workshop we will start to explore what goes into making a 3D asset for games and film.
Learning the basic navigation and modelling skills behind any 3D production in Blender a powerful open sourced free software made here in the heart of Amsterdam.
By the end of this workshop you will walk away with a basic understanding of this great tool, the skills that go into making a game ready asset and (if you remember to bring a USB drive) your first asset.
Join me and take your first steps in the world of 3D.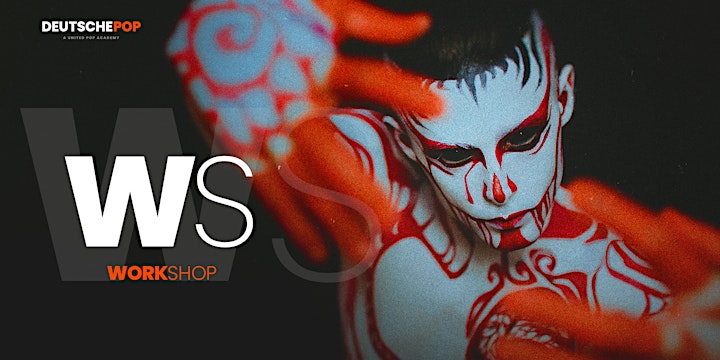 Workshop Do you love Make-Up? Become a professional Make-Up Artist!
*Red carpet ready* Kim Kardashian, Alexa Demie and Rihanna continuously serve make-up looks that break the internet. The red carpet is a haven of inspiration for the best glam looks. Learn how to achieve that show-stopping, glamorous, red carpet-ready make-up in this workshop provided by Hannah Tuwanakotta. Learn how to beat your face like celebrity make-up artists do. Achieve that red-carpet ready glam that will make you the talk of the town. Break your Instagram feed! Learn the tricks of this trade and sign up now for this full-glam make-up workshop. Taught by a highly respected and well experienced make-up professional, Hannah Tuwannakota. Hannah has worked with major brands such as Karl Lagerfeld, Mugler and Clarins and has even been named The Best Make-Up Artist of the Netherlands in 2010. She knows all the tricks of the trade and is very excited to share them with you.
Achieve a beautiful and even skin tone. From the best primer, to the perfect foundation match; our make-up professional will help you achieve the perfect base for the perfect full-glam look.
Achieve that snatched face shape. High cheekbones and a chiseled jaw, properly applied contour can snatch your face and enhance your facial bone structure. Hannah will help you achieve that snatched, full-glam celebrity face structure.
"Camera-ready eyebrows - Eyebrows can make or break any make-up look. It's a crucial step and has a huge effect on the final result. Learn which color and shape is a good match for you and can give you that red carpet-ready look!
Show-stopping eye make-up - Eyes are the first thing we look at. Learn how to make them stare with a glamorous eye-look that perfectly suits your face shape. This, of course, includes the right placement of false eyelashes."
Powered by
Deutsche POP / United POP - academy of music, media & the arts
Bachelor courses in cooperation with the University of West London
Over 35 practical training courses based on job descriptions in the creative industries
More than 50 individually combinable individual courses - also available as additional qualifications / advanced training
Start your career now:
Your entry into the music and media industry
Professional know-how and lecturers from practice
Direct practical application in class
State-of-the-art equipment
References and contacts through projects
Flexible start of training several times a year
Bachelor's degree even without the Abitur / Matura