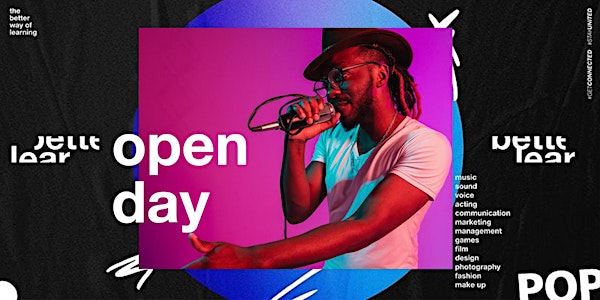 Multiple Dates
Open Day - The Better Way of Learning - Career in Music & Media
Get first insights & inspiration for your career in music & media on campus.
About this event
In our on campus you get the opportunity to be inspired and to exchange ideas by numerous creatives.
The speakers include precisely those who work successfully in the industry every day and who can share their experience with you free of charge.
Agenda:
Overview of career opportunities at the United POP Academy
Lectures and workshops with our practical experts
Interactive Q&A session & exchange with creative people
Bachelor of Arts as a ticket to the international media industry
You can choose your individual program from more than a dozen workshops & panels on exciting topics from music, sound, marketing, management, voice, communication, design, fashion, makeup, games, film, photography & fitness!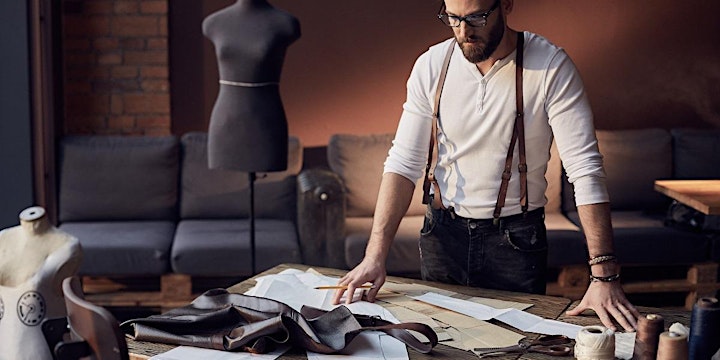 Your own designs? Step into the world of Fashion and Design
Are you dreaming of your own clothing line? Do you want do design this yourself?The world of fashion is constantly in development. From the aesthetic advancement to the sustainable progress, we can confidently say that this branche is exciting and never boring. In order to clarify this process of designing and decision making, we would love to introduce you to the world of Fashion and Design. During this workshop, we will give you the most recent insights and we will guide you in the start of assembling a fashion collection in a professional way. We will introduce you to the techniques and indulge you in the creativity.
You will receive an understanding of how brands start their designing process.
You will learn how to use your voice to inspire your audience.
You will learn how you can assemble.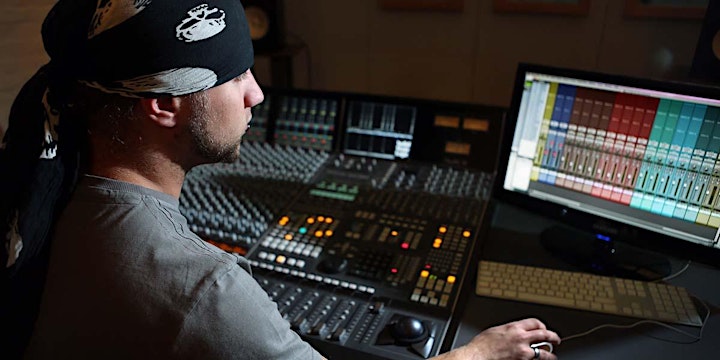 Blinding Lights Remake with stock plugins
Big producers sound great, because they have millions of extra plugins and instruments that are expensive - wrong! If you understand the sound design of your favourite songs, everything is possible with stock plugins and instruments. You don't believe me? Then join me for this masterclass in which I will remake The Weeknd's Blinding Lights with only Ableton and its stock instruments and plugins.
Learn how to analyse songs and sounds properly
Learn how Ableton's stock plugins work and how to improve your workflow
Learn how to tweak sounds to get them sound right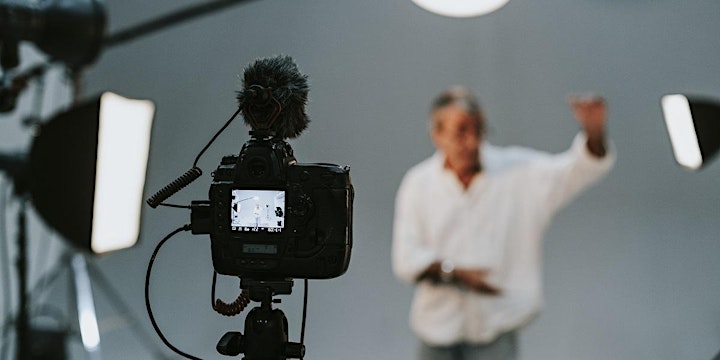 SET UP YOUR NEW PHOTOGRAPHY BUSINESS FOR SUCCESS
Join photography business expert and owner of Booking a Photographer, Ania Orlowska for an inside look at what it takes to set up your photography business to get you paying clients and reach fulfilment as a creative professional by doing what you love. Ania has been helping photographers cultivate new business for years.
Choose the right photography category that suits you and makes money
Set up your online presence that will get you booked by clients
Avoid common mistakes photographers make when showing up online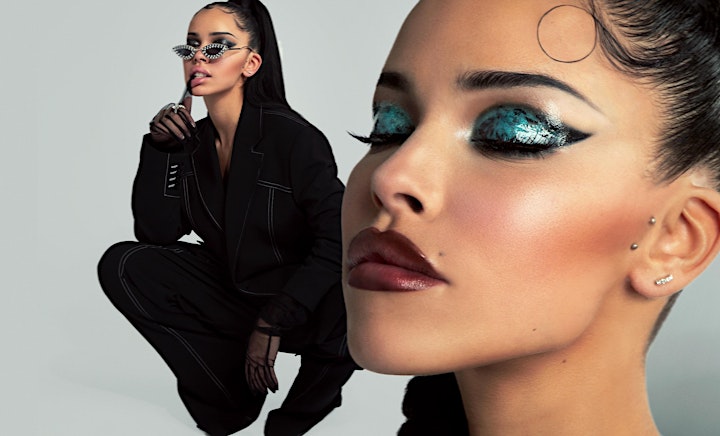 HOW TO BECOME A MAKE-UP ARTIST
Learn how to create a beautiful even and skin professional way. With lots of tips and tricks how to remove spots and darkness underneath the eyes and in the face.
Learn about the power of contouring, shaping and highlighting the face. For an extra glamour and slimming effect.
Learn about a glamour eye Make-up with the perfect eyebrow and about different makeup equipment. For every makeup product there is a right make-up brush or make-up tool. Hannah will explain what she uses for the most beautiful effect.
Powered by
Deutsche POP / United POP - academy of music, media & the arts
Bachelor courses in cooperation with the University of West London
Over 35 practical training courses based on job descriptions in the creative industries
More than 50 individually combinable individual courses - also available as additional qualifications / advanced training
Start your career now:
Your entry into the music and media industry
Professional know-how and lecturers from practice
Direct practical application in class
State-of-the-art equipment
References and contacts through projects
Flexible start of training several times a year
Bachelor's degree even without the Abitur / Matura
Organiser of Open Day - The Better Way of Learning - Career in Music & Media