Get first insights & inspiration for your career in music & media on campus.
About this event
In our on campus you get the opportunity to be inspired and to exchange ideas by numerous creatives.
The speakers include precisely those who work successfully in the industry every day and who can share their experience with you free of charge.
Agenda:
Overview of career opportunities at the United POP Academy
Lectures and workshops with our practical experts
Interactive Q&A session & exchange with creative people
Bachelor of Arts as a ticket to the international media industry
You can choose your individual program from more than a dozen workshops & panels on exciting topics from music, sound, marketing, management, voice, communication, design, fashion, makeup, games, film, photography & fitness!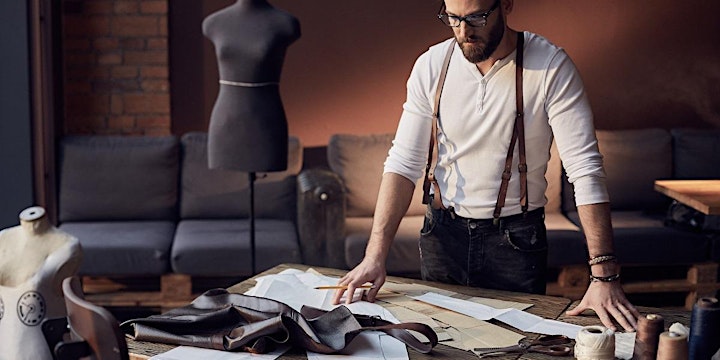 Step into the world of Fashion and Design with Raghani Soekhai
Are you dreaming of your own clothing line? Do you want do design this yourself?The world of fashion is constantly in development. From the aesthetic advancement to the sustainable progress, we can confidently say that this branche is exciting and never boring. In order to clarify this process of designing and decision making, we would love to introduce you to the world of Fashion and Design. During this workshop, we will give you the most recent insights and we will guide you in the start of assembling a fashion collection in a professional way. We will introduce you to the techniques and indulge you in the creativity.
You will receive an understanding of how brands start their designing process.
You will learn how to use your voice to inspire your audience.
You will learn how you can assemble.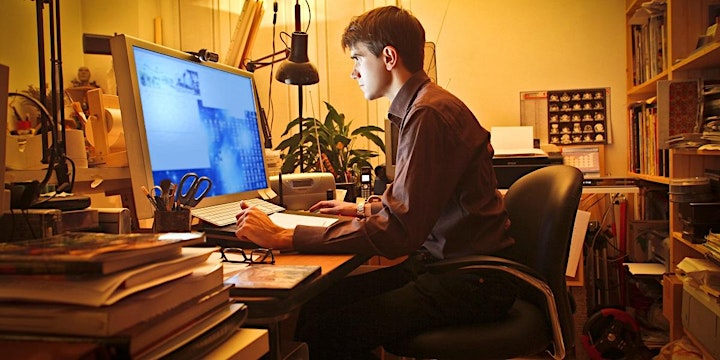 A brief introduction to Game Design with Doron Hirsch
Design is not just what it looks like and feels like. Design is how it works.
— Steve Jobs
How are game designs made?
In this workshop you will see various examples of game user interfaces and get introduced to a few basic design terms. It will introduce how a game design evolves from a sketch on paper to a pixel perfect document ready to be taken to development.
You will leave knowing what wireframes are, the importance of buttons and icons and what in the world is a dropdown.
Learning outcomes for the participants:
What is a game design development cycle.
About different types of game user interfaces.
Various game genres and platforms
How all of these points correlate with one another.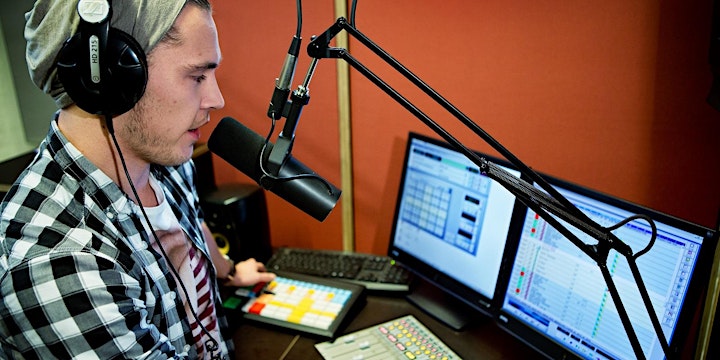 Secrets of Voice Acting with Marusjka Sisterman
Would you like to learn the different disciplines of spoken texts?
Like Radio & TV - Commercials , Audiobooks , Documentary, IVR-systems, Service texts or any kind of text that has your interest? Or would you like to get more information about how to become a professional Narrator and find out if it might be truly something for you?'
Join the workshop!
Bring your own material ( if you like) and experience how YOUR VOCE can sound after some useful tips and tricks !
Learn how to use your voice for Radio & TV Commercials , Audiobooks , Documentary, IVR-systems, Service texts or any kind of text that has your interest?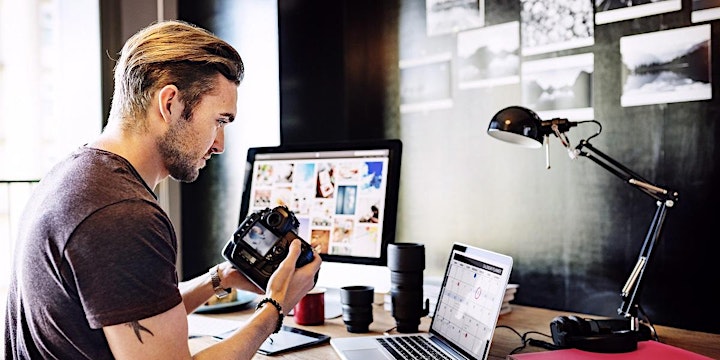 Colourful summer studio portraits with Iona Hogendoorn
Did you know you can add amazing colours to your portrait photography by using colourful gels? It just adds a little extra juice to your studio photography!
In this workshop we will explore the creative use of colour gels as an addition to a basic studio set up. We will dive into light and colour theory, and spend some fun time playing around with different fun colour set-ups.
Get ready to enjoy some summer vibes in the studio!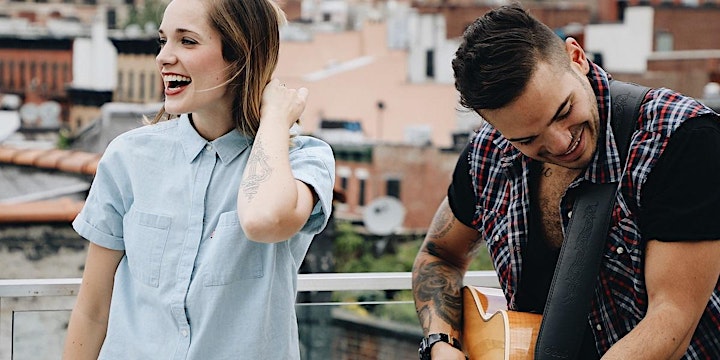 Music production and Beatmaking Explained with Steven Melfor
The workshop Music Production and Beatmaking is all about going in depth in how a simple idea can turn step by step into a full instrumental or song. The process will be shown with Ableton Live.
chord progressions, drums, melodies, adding depth, vocals, arrangement and mastering, ableton live, waves plugins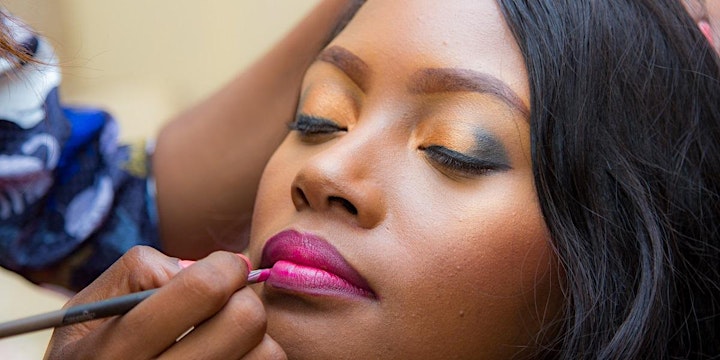 HOW TO BECOME A MAKE-UP ARTIST with Hannah
"Learn how to create a beautiful even and skin professional way. With lots of tips and tricks how to remove spots and darkness underneath the eyes and in the face.
Learn about the power of contouring, shaping and highlighting the face. For an extra glamour and slimming effect.
Learn about a glamour eye Make-up with the perfect eyebrow and about different makeup equipment. For every makeup product there is a right make-up brush or make-up tool. Hannah will explain what she uses for the most beautiful effect."
Learn mixing your track from the pro's - Three Dimensional Mixing
"Do you want to lift your song to the next level, from a demo to a professional mix? Setting up your own home studio? We got the perfect workshop for you! In this unique workshop you will learn the tricks of the trade from one of our best audio teachers. While mixing a song, often the focus of beginning engineers goes to spectrum manipulation and compression of individual elements.
However the clear difference between a demo and a professional mix lays often in little understood nuances; Depth and placement beyond the 2-D stereo panning is one of them.
Learning spatial relationships between objects is crucial in any visual art, and it is exactly the same in audio, just not as obvious at first.
Basic understanding of how listeners interpret auditory events regarding size and energy
Comprehension of some of the influential factors or reverberation
How to increase the low end impact of a kick drum without having to boost it's low frequencies.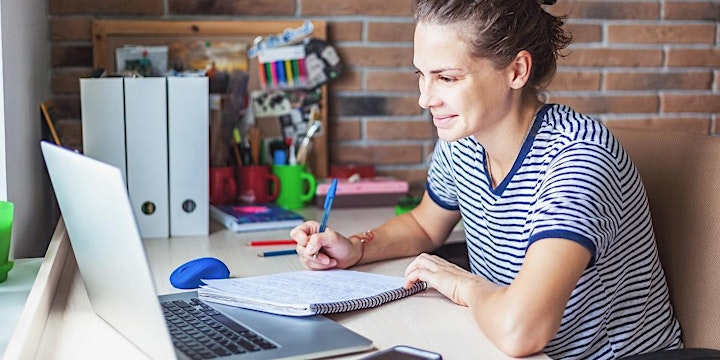 Understanding typography
This workshop will introduce you into the fundamentals of typography within graphic design. You will learn the differences between typographic families, what key elements should be considered when using typography within a visual context and explore what typography can do or not do for visual communication.
You will develop an understanding of the basic characters of typography differ
You will understand how image and typography can complement each other in a visual context
You will learn that typography can also have meaning and message - if the right font is chosen.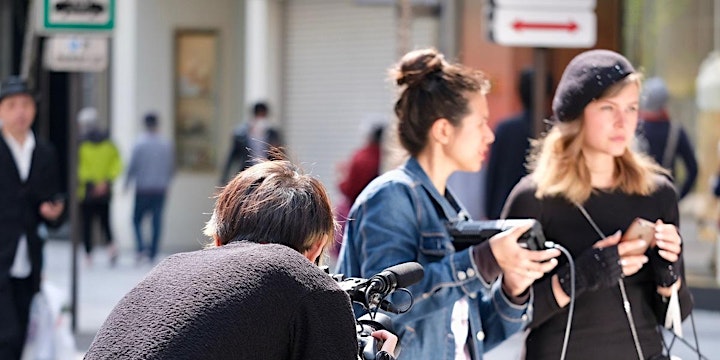 The secret sauce to creating your own profesional video productions.
Get familiar with all the steps of video production. You are able to completely create your own videos from camera work, sound and light to cuts. Learn how to plan, execute and commercially market your projects.
Learn the basics of a professional 4K video camera
The kit for the 4K filmmaker
Make your videos look more cinematic
Powered by
Deutsche POP / United POP - academy of music, media & the arts
Bachelor courses in cooperation with the University of West London
Over 35 practical training courses based on job descriptions in the creative industries
More than 50 individually combinable individual courses - also available as additional qualifications / advanced training
Start your career now:
Your entry into the music and media industry
Professional know-how and lecturers from practice
Direct practical application in class
State-of-the-art equipment
References and contacts through projects
Flexible start of training several times a year
Bachelor's degree even without the Abitur / Matura
Organiser of Open Day - The Better Way of Learning - Career in Music & Media