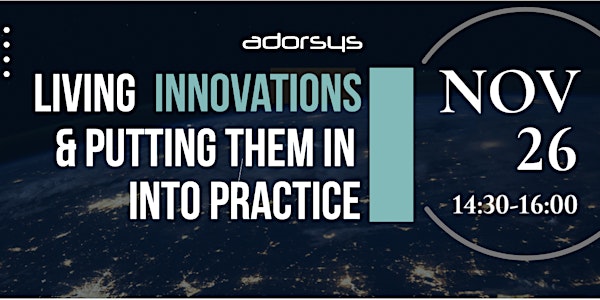 Open banking: Recognize tomorrow's strategic competitive advantages today.
Open banking has been here. What's next? We provide an overview and see how international companies use it to their advantage.
Zu diesem Event
With the digital transformation, we are moving into a completely new world. If you want to use tomorrow's strategic competitive advantages, you have to implement today the trends of the day after tomorrow.
We talk about modernization, innovation, legal compliance, and how international companies use open banking for themselves.
Our esteemed guests:
Jürgen Petry (Switzerland)
New Business innovatior & Founding Member of Swiss Fintech Innovations (SFTI)
Michael Adams (UK)
He is the founder of Quali-Sign, a mobile app specialist in eID, payments and the capture of Strong Customer Authentication (SCA).
During 2020, Michael has participated as a member of the Berlin Group 'Signed Payment Request' working group. A key requirement is to enable customers to make instant payments at a point of sale, using their bank issued SCA app.
Martin Mateev (Bulgaria)
Martin Mateev is passionate about technology and open-source software.
Today Martin is running a fintech startup NulaBG (www.nula.bg/lang/en) which aims to bring the opportunities and benefits of open-banking to all SMEs in Bulgaria and Eastern Europe.
"Bulgaria has been active in open-banking so I'd love to share some interesting insights into that region."
What we're talking about
Do you already have specific ideas that you would like to put into practice? Or are you still figuring out how you would like to strategically develop your company? Then you should be part of the webinar.
We show the advantages of open banking,
how international companies are already using it,
which technical solutions are suitable for open banking,
and most importantly, you can get valuable contacts to our experts and the community.
The decisive factor is the readiness to live innovations and put them into practice.
Datum und Uhrzeit
Veranstaltungsort