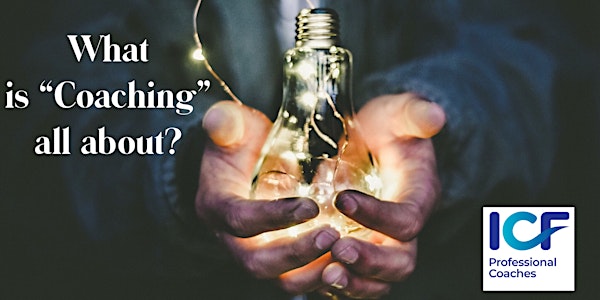 Online-Workshop: What is Coaching all about?
Online-Workshop: What is Coaching all about?
About this event
The International Coaching Federation, headquartered in the USA, is the world's largest coaching association with over 40,000 members and stands for high-class and ethically clean coaching. One of the ICF's goals is to make coaching accessible and tangible to as many people as possible. The annual International Coaching Week, which will take place worldwide in 2021 from May 17 to 23, also serves this purpose.
We at the Munich City Chapter offer interested parties the opportunity to talk through a personal or professional issue during a free coaching session with one of ten ICF-certified coaches. The profiles of the coaches and the booking link can be found on this website. The coachings are of course non-binding and available on a first come, first serve basis!
Parallel to the coachings, there will be a webinar on Monday, May 17 (German), Wednesday, May 19 (English) and Friday, May 21 (German) from 10 to 11 a.m. each day, where we will introduce coaching and answer questions about it.
The webinars were conducted by the ICF Chapter Hosts in Munich - Claudia Goldhammer, Chrys Jerrett and Felix Müller - and member coaches of the Munich Chapter.
Benefits for the participants?
Understand what coaching is (and what it is not...) and what the role of the coach is.
Know what ICF is doing
Know the process how to start coaching
Know how to take part in a free coaching session
Know whom to contact with further questions