Interactive Online Wine Tasting with legendary sommelier, brilliant wines and great winemakers. From Munich to the EU - tickets limited!
Zu diesem Event
Online Wine Tasting: Next Generation - International Edition!
What a time to drink daheim!
Don't miss out on this interactive tasting experience, as we have a legendary sommelier, a winemaker, and great wines on tap. Make yourself comfortable in front of your screen and enjoy the tasting on your own or with a beloved flatmate or family member.
+++ We deliver to Germany and beyond // Tickets are limited +++
Welcome to the next generation and its new vintage - What can you expect?
Well, first of all we will spoil you again with a great wine selection!
In March, all winemakers traditionally come together and present their new wines exclusively to professional (wine) drinkers at the big wine fairs all over Europe.
However, the last 12 months have not had much to do with tradition, and neither have we in general.
So, is there an alternative to having to climb a fence, only to filter thousands and thousands of wines on massive fairs like ProWein?
Well yes, there is! We'll bring you a selection of some very exciting new wines straight from the source.
In our Online Wine Tasting we present you three exciting and delicious wines!
A selection from the new generation of young winemakers to new vintages and interesting wines of established houses. As always, presented by one of our great Sommeliers. We love to mix anecdotes and hard facts in order to entertain and inspire you with the world of wine, while debunking some of the most prevalent myths surrounding it.
While feasting on great wine, we'll give you some insights in how this industry works, why you should be (mostly) wary of wine from the supermarket and what to look for when searching quality wine regardless of its price class.
We will deliver the wine tasting packages with the original 0.75 l bottles straight to your home. In addition, you'll also receive some accompanying menu recommendations and one of the winemakers himself will join us as a special guest.
Time to look forward to the wine selection! More info to follow soon. 😊
For all those who are participate for the first time: What makes our Wine Tastings so special?
• Great wines and insider tips without a stiff seminar feeling or long monologues about soil conditions (unless you ask for it)
• Topics for beginners and curious wine experts. You will have fun and learn something. At the same time, we will dispel many clichés and wine myths.
• A cool, wine-loving community
• Special Guests
• Matching menu suggestions and recipes to the wine
How does the tasting work?
Think of it like one of our popular Pop-Up Wine Tastings...only that you don't have to worry about choosing your shoes that night 😊.
1. You will receive an email with access data and detailed instructions for Zoom.
2. We will send the wine tasting package in time (shipping is of course included*) in the 7 days prior to the event.
Nice to know:
• A ticket is of course not only valid for one person, but for one ditigal access. Feel free to share the wine with your family and flatmates.
• Every wine tasting package contains three (or more) whole bottles of wine (0,75l)
What do you need for the tasting?
1. An internet connection and Zoom (free of charge for you, the instructions will be sent to you).
2. One or two wine glasses (if you are drinking at home for the first time and don't have a suitable one, let us know and we will be happy to help you out).
We're looking forward to seeing you!
* Shipping is only included in Germany, but we ship to every country in Europe. Just send us a message and we'll arrange something.
Please be careful when entering your address, because we don't want your wine tasting package to get lost. If for any other reason the wine does not arrive on time, we will of course refund the ticket.
You have to be at least 18 years old in order to participate!
For more information about us, go to our website: munichwinerebels.de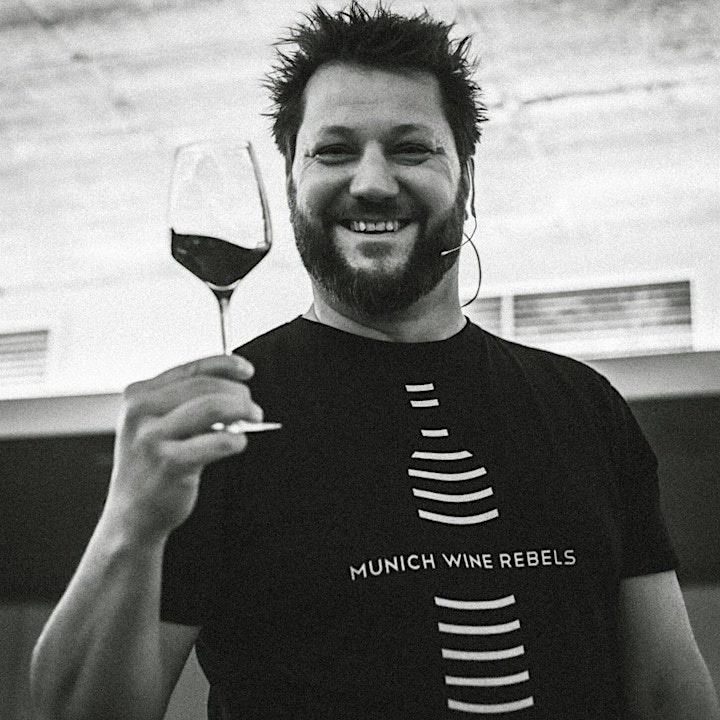 Datum und Uhrzeit
Veranstaltungsort