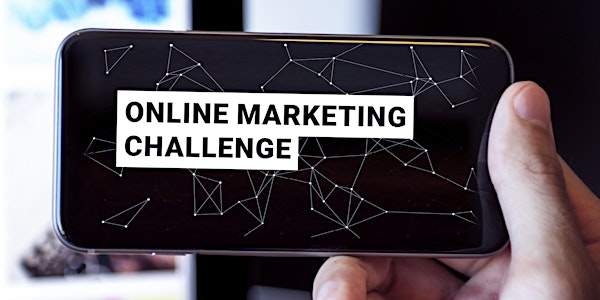 Online Marketing Challenge 2022 > Finale
Präsentation der besten Kampagnen / Auszeichnung der Gewinner Campaign Pitches / Award Ceremony
About this event
ENGLISH VERSION BELOW
Liebe Studentinnen und Studenten, liebe Unternehmerinnen und Unternehmer, liebe Kreative,
die Online Marketing Challenge 2022 biegt auf die Zielgerade ein. Am 13. Juli werden wir gemeinsam auf das schauen, was Ihr seit April erschaffen habt. Seid gespannt auf kreative Kampagnen, in die nicht nur unterschiedliche unternehmerische Ziele sondern natürlich auch die Ideen von Euch als Team eingeflossen sind.
Eine Challenge braucht natürlich Sieger. Also wird die Jury nach Euren Pitches schwere Entscheidungen treffen müssen und die besten Kampagnen auszeichnen. Es dürfen sich aber alle Teilnehmerinnen und Teilnehmer als Gewinner fühlen.
Wir freuen uns auf Euer Kommen!
Das OMC-Team / Katja, Steve, Julius, Ronny und Falk
---
Dear students, dear entrepreneurs, dear creatives,
The Online Marketing Challenge 2022 is entering the home stretch. On July 13, we will celebrate what you have created since April. You can look forward to creative campaigns that not only incorporate different business goals, but also your team's ideas.
A challenge needs winners so the jury will have to make tough decisions and award the best campaigns. But all participants can feel like winners!
We are looking forward to seeing you!
The OMC Team / Katja, Steve, Julius, Ronny and Falk