Description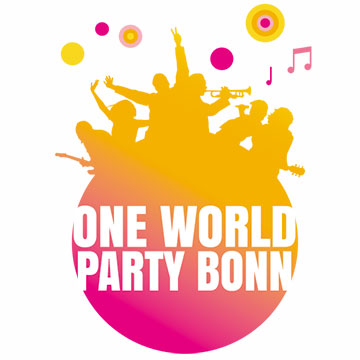 Wir leben Einheit, Frieden & Liebe durch die vereinende Musik aus aller Welt und fördern den interkulturellen Austausch!
Immer die allerbeste Stimmung mit besonderen Sounds & Gästen, 1 ♥ - 1 Welt und tanzen bis zum Morgengrauen und gemeinsamen Zusammensein!!!
Wir freuen uns über freiwillige Spenden für die Unterstützung und Realisierung des One World Festival Bonn & weiteren interkulturellen Projekten von One World Project e. V.! Eintritt durch Spende!

---
We live unity, peace & love through unifying music from all over the world and we promote intercultural exchange!

The very best vibes with special sounds & guests, 1 ♥ - 1 world and dancing 'till the morning light and being 2-gether as 1!!!
We are happy about voluntary donation for the support & realization of One World Festival Bonn & other further intercultural projects by One World Project e. V.! Entry by donation!

Line-Up:
08.06. - 20:00 hrs ft. DJ fede_rico & DJ TreasureTailor
06.07. - 20:00 hrs ft. DJ White Alcohol & Mala Hierba *DJ- Kollektiv
07.09. - 22:00 hrs ft. Shanty Sound & Kieselstrandvibration
09.11. - 22:00 hrs ft. Cosmic Radio