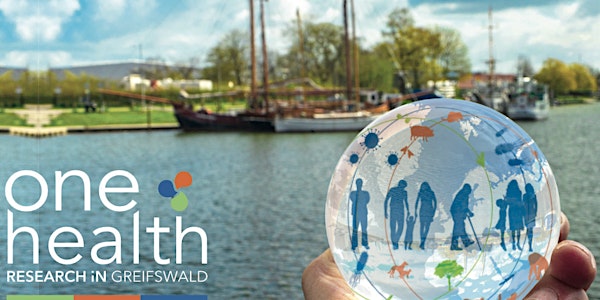 ONE C@mp Greifswald
| One Health – Science Communication & Careers | Online Event | University of Greifswald | Registration open until 13 October 2022 |
About this event
One Health Research in Greifswald, hosted by the University of Greifswald, announces the upcoming online event focussing on Science Communication and Careers.
We invite master's students, doctoral students and PostDocs from all over the world with an academic background in One Health (i.e. medicine, veterinary and natural sciences) to join the event.
ONE C@mp offers several workshops to discuss and invent ideas regarding the subjects Science Communication and Careers. You might be interested in one of the topics:
One Health research labs in Greifswald
We also offer an open Discussion/ Networking-Lounge where you can present your own ideas. Just like a Mini-BarCamp.
The event is limited to 100 participants. Prior registration is required. The event will be held via Gather.
Further information regarding the ONE C@mp can be found on our website OneHealth-Greifswald.
We are very much looking forward to welcoming you!