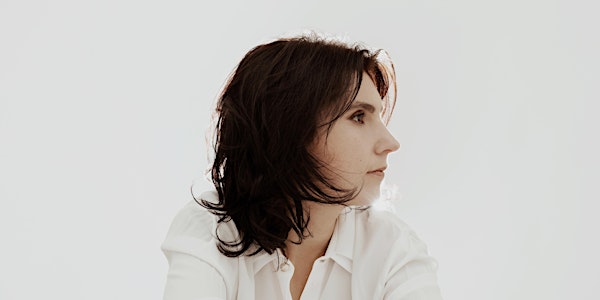 Olivia Belli presents 'Sol Novo'
Eventinformationen
Veranstaltungsort
silent green Kulturquartier
Gerichtstraße 35
13347 Berlin
Germany
Rückerstattungsrichtlinie
Rückerstattungsrichtlinie
Kontaktieren Sie den Veranstalter, um eine Rückerstattung anzufordern.
Die enthaltenen Eventbrite-Gebühren sind nicht erstattungsfähig.
The italian pianist and composer Olivia Belli presents a new, revised version of her latest album 'Sol Novo' out on XXIM Records in Oct 21
Zu diesem Event
Olivia Belli is a modern classical pianist and composer. Based in the Marche region of central Italy, Olivia kept her composing activity private until 2018 and since then she has found an audience all around the world with her poetic piano compositions reaching many millions of streams.
Her music has been featured on leading radio stations such as BBC Radio 3, BBC 6 Music, KEXP, Classic FM and Radio France, as well as on music sites like Pitchfork, Headphone Commute, Statonary Travel and SonofMarketing among many others.
A conservatory trained pianist, having studied with pianists like Lazar Berman and Jörg Demus, Olivia first started to tour Italy, as well as Spain and the United States, as a classical performer. She also released a series of acclaimed albums of music by leading contemporary composers, including Philip Glass and Max Richter.
In 2018 her debut album of own compositions, ​​Where Night Never Comes, was released following a successful crowdfunding campaign. Further developing her craft as a composer, Olivia released her sophomore album River Path in February of 2020 through 1631 Recordings and Decca Records. The album quickly garnered support from both media outlets and streaming services, leading to over 30 million streams in just a few months.
In April 2020, amid the COVID lockdown, Olivia and her husband and musical collaborator recorded and released the environmentally inspired ensemble album Mater. The project was conceived as a tribute to the 50° Anniversary of Earth Day, and profits on the project being donated to the Global Wildfire Conservation charity. The project was followed by an EP Moonlight recomposed, based on Beethoven's famous sonata.
In April 2021 Olivia announced a new collaboration with XXIM Records, Sony Music's label for post-genre instrumental music. The announcement came with the release of a new piano piece, Visions to Come. The album Sol Novo was released in October 8, 2021. The release was accompanied by an online live event filmed in the historic Teatro di Penna San Giovanni also included in Apple Classical Live.
Sol Novo was enthusiastically received by the press:
"Olivia Belli from Italy is at least as big as her compatriot Ludovico Einaudi."Schall Magazin (Autumn 2021)
"it's simply more than just notes…it is the essence of the music!" Headphone Commute (April 2021)
"Whatever anxieties keep us awake, whatever terrors strike in the night will seem different in the glow of a new sunrise.  By personifying the sun on Sol Novo, Belli sends currents of light through fingers of rain." (A Closer Listen – September 2021)
"Warm and remarkably dynamic in sound, creative and surprising in compositional approach and diverse and colourful in terms of the arrangements." (Fifteen Questions – October 2021)
In May 2022 Olivia will take it on tour playing it in Madrid, Barcellona, Berlin, London etc.
Website: https://oliviabelli.com/
Spotify: https://open.spotify.com/artist/3JU9NLB27wyGhbwbApR9uy
Apple: https://music.apple.com/it/artist/olivia-belli/1172931586
YouTube: https://www.youtube.com/channel/UCWunx82dNTwrDECU-LNAL1w/videos
Instagram: https://www.instagram.com/oliviabelliofficial/
TikTok: https://vm.tiktok.com/ZMdXXE8P2/
Datum und Uhrzeit
Veranstaltungsort
silent green Kulturquartier
Gerichtstraße 35
13347 Berlin
Germany
Rückerstattungsrichtlinie
Kontaktieren Sie den Veranstalter, um eine Rückerstattung anzufordern.
Die enthaltenen Eventbrite-Gebühren sind nicht erstattungsfähig.