Filmkonzert des Linzer Sextett OKABRE. Vertont wird Kinugasa Teinosukes lange verschollener Stummfilm "A Page of Madness" aus dem Jahr 1926.
About this event
Das Finale unserer Sommerkino-Reihe STREIFEN rund um vermeintliche Normalitäten und Abseitiges bildet die Echtzeitvertonung des Stummfilms A Page of Madness aus dem Jahr 1926. Der Film wird unverändert gezeigt, die Originaltonspur jedoch stumm geschaltet. Die Klänge der Echtzeitkomposition des Linzer Sextett OKABRE verbinden sich vor der Leinwand mit dem Werk des japanischen Regisseurs Kinugasa Teinosuke. Der fast 50 Jahre lang verschollen geglaubte Film, der in einerpsychiatrischen Anstalt spielt, ist das Produkt einer japanische Avantgarde-Gruppe, die anstrebte, die naturalistische Darstellung zu überwinden.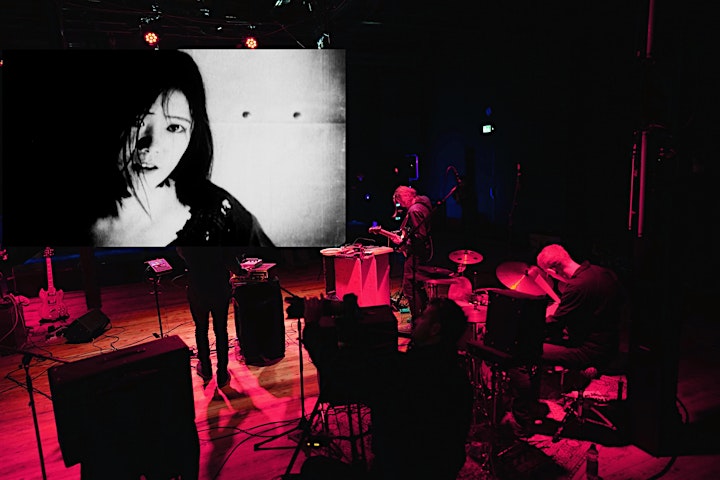 Das Linzer Kollektiv Okabre arbeitet seit 2015 an Vertonungen für Filme, Lesungen und Performance. Zwischen Song und freiem Spiel wird die Achtsamkeit vor dem nächsten Ton hörbar und erlebbar. Das Konzept der Instrumentierung und die Ausführung befeuert alle Sinne der Zuseher und schafft Raum für einen Weg, den Verstand als Werkzeug und das Herz als Taktgeber zu begreifen.